Here's How Much Dave Chappelle Is Worth Today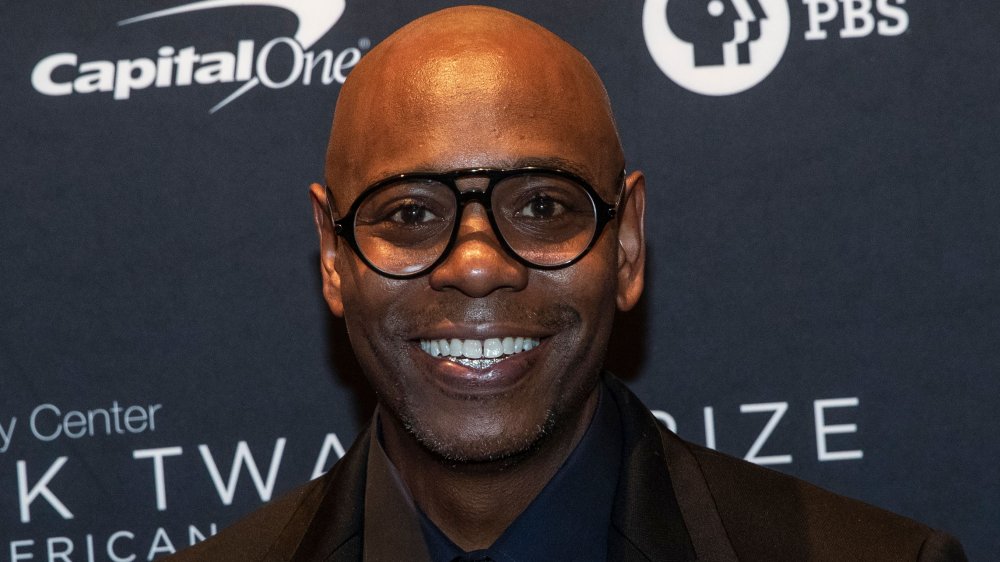 Alex Edelman/Getty Images
Dave Chappelle is one of the most popular comedians in the world — and with good reason. His Netflix special Sticks & Stones marks Chappelle's fifth stand-up special to drop on the streaming-service juggernaut. In a 2017 letter that Netflix wrote to its shareholders, the service noted that, at the time, one of the comedian's specials was their "most viewed comedy special ever" (via Business Insider). Needless to say, that's a pretty big deal! 
In addition to finding Netflix success, Chappelle also won an Emmy for his controversial appearance on Saturday Night Live after Donald Trump won the presidential election in November 2016. While critics and fans were undecided about his message, those in charge of handing out Emmys obviously thought that the comedian earned the coveted accolade. After receiving his Emmy, Chappelle had this to say: "It's all subjective," (via Vanity Fair). "But it's nice to be recognized by people in the industry that I thought long ago forgot about me. So this belongs to everybody that didn't let 'em forget."
When the comedian's show, The Chappelle Show, went off the air in 2006, Chappelle left the spotlight to spend time with his family in Yellow Springs, Ohio. Because of his departure, "Chappelle gained a shroud of mystique," according to Vanity Fair. However, despite his hiatus, when Chappelle returned to the spotlight he was a massive success, making him one of the richest comedians out there. 
Dave Chappelle is willing to share his wealth ... of knowledge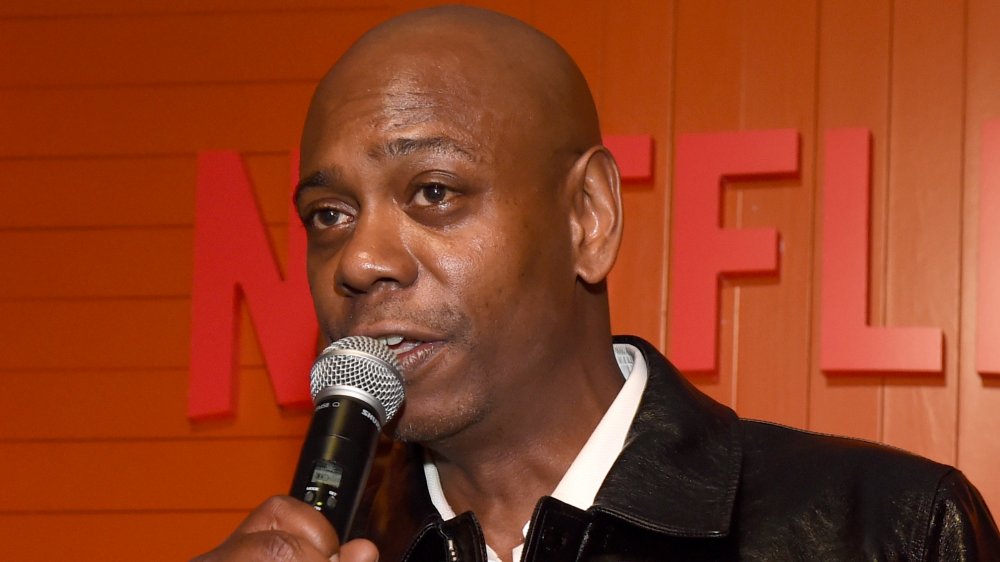 Michael Kovac/Getty Images
According to Celebrity Net Worth, Dave Chappelle is worth a whopping $50 million. Chappelle addressed his wealth while giving a commencement speech at Allen University, a college in South Carolina, where his great-grandfather, Bishop William David Chappelle, had been the president. Chappelle shared his journey with the graduating class, talking about walking away from a massive deal that came with filming The Chappelle Show. 
"I'm most renowned for what I didn't do," Chappelle said (via The Undefeated). "I've made decisions in my career that a lot of people have called insane. In 2004, I had a $50 million deal on the table and in a crisis of conscience, flipped the table over and walked away. I went to South Africa. Everyone said I was running away from the money, that is not true. In fact, I still want that money ... Sometimes you do what you think is best, whether anybody understands it or not."
Chappelle's story had a happy ending for the graduates with the comedian telling them, "It's okay to be afraid because you can't be brave or courageous without fear. The idea of being courageous is that even though you are scared, you just do the right thing anyway. So in 2004, I walked away from $50 million and in November, I made a deal for $60 million."
Considering the fact that he's a millionaire, Chappelle is quite generous for sharing his wealth of knowledge with the next generation.