The Reason Why Billie Eilish Fans Hate Being Called Avocados
Gareth Cattermole/Getty Images
Since cropping up on the pop radar in 2015 with her Soundcloud single, "Ocean Eyes," Billie Eilish has been taking the world by storm. Definitely considered a controversial artist, Eilish has had critics dub her as the star behind the rising genre of "misery pop," and someone who promotes Gen Z depression and angst.
Still, Eilish has remained true to herself — no matter what the skeptics have to say about her music. "When you're looked up to as a role model, you can't let that change the way that you live," the "Lovely" crooner told Entertainment Weekly in 2019. "You have to be exactly what people love you for." Sure enough, her fans do love her, along with industry professionals, too. In fact, at the 2020 Grammy Awards, Eilish scooped up an impressive five awards, making history as "the youngest solo performer to ever win album of the year," as reported by CNN. In 2020, it was revealed that Eilish would be the youngest artist to lend her voice to the upcoming James Bond flick, No Time to Die. Whew, what a resume. 
Considering the fact that the Los Angeles native has achieved pop icon status, do Eilish's fans have any catchy nicknames like Beyonce's "Beyhive" or Justin Bieber's "Beliebers"? Well, kind of. In a bizarre chain of events, the "Bad Guy" singer's fandom had a brief stint as the "avocados" — and it's something they're not too pleased with. Here's the real reason why Billie Eilish fans hate the nickname.
Where are the avocados?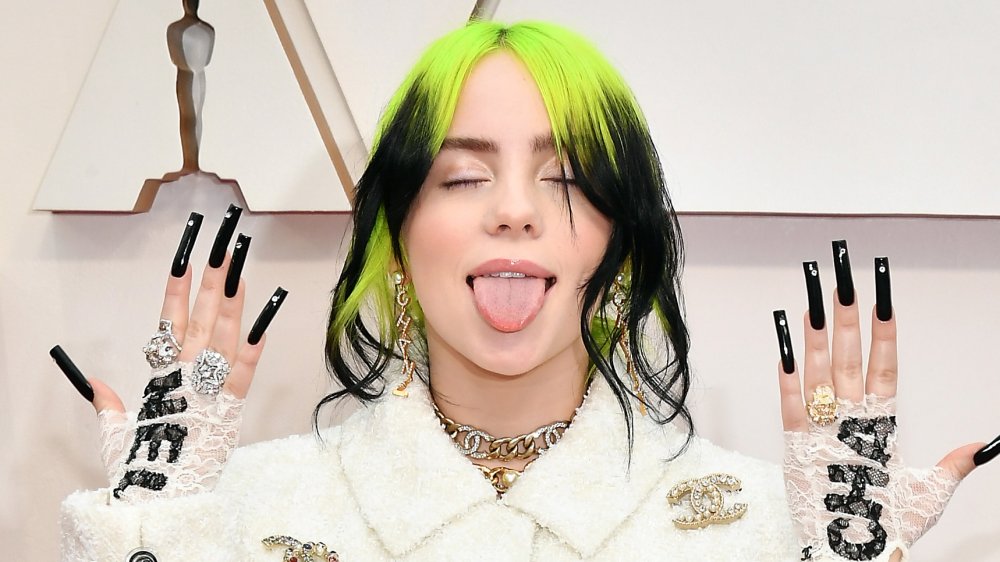 Amy Sussman/Getty Images
Avocado toast is definitely considered a cult-favorite snack among millennials all over the world. However, is the generation actually obsessed with the fruit? According to a survey conducted by the Huffington Post, millennials "are in fact not more obsessed with avocados than anyone else." Interesting. Another group of people who aren't die-hard avocado lovers? Billie Eilish's fans.
So, how did the bizarre fandom of Eilish's "avocados" come to be? Per Daily Dot, the "Bellyache" singer's Instagram username for the longest time was "@wherearetheavocados." It turns out, Eilish's idea for the username was completely random. "I made that ... four years ago, when I was nothing," the singer told The Line Of Best Fit in 2017. "I was in the kitchen and I wanted some avocado, I was home alone, so I just screamed 'Where are the avocados' and I decided to make that my username."
As for her fans? Per Daily Dot, Eilish stan account @ccharteilish "sparked a discussion" online after a tweet went up in which they referred to Eilish fans as "avocados." The verdict? Fans loathed it. "No, we don't even like to call ourselves that. that was a long time ago ... even Billie cringes at the mention of them now," wrote one user on Twitter. "Imagine saying 'I'm a loyal avocado,'" joked another (via Daily Dot). 
All that to say, as tempting as it may be to call Eilish stans "avocados," it's back to the old drawing board for this budding fandom.