Caitlyn Jenner: It Was Easier To Come Out As Trans Than Republican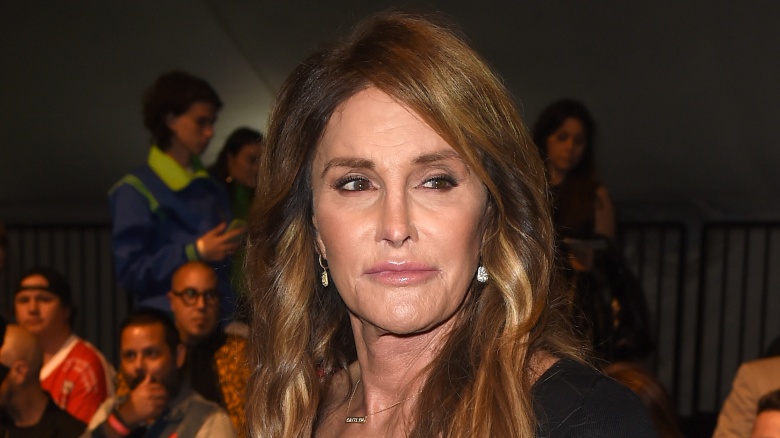 Getty Images
Caitlyn Jenner is once again in the spotlight over her controversial conservative viewpoints. The 66-year-old reality TV star spoke during a Q&A at the Big Tent Brunch event, held at the Republican National Convention in Cleveland, Ohio, on July 20, 2016. "It was easy to come out as trans," she told the crowd. "It was harder to come out as a Republican."
According to USA Today, Jenner was asked during the Q&A whether she is a "real Republican." Jenner responded by explaining that her conservative views were shaped by her father's time in the military. "If my dad knew what was going on in this country when he fought so hard, I think he'd be very disappointed," she said. "Because of that, I feel like our best hope to get back to a constitutional government...is a Republican Party...I'm not giving up on this country. I'm not giving up on this constitution. I want jobs for everybody."
Jenner also spoke about issues facing the trans community, whose members have often criticized Jenner for supporting a political party they feel does not support them. "I haven't used a men's room in a year and a half. I follow the rules. I never flush a feminine product down the toilet," Jenner said while discussing a law passed in North Carolina which states that people must use bathrooms according to their birth gender. "I think the Republican Party needs to understand. They need to know people who are trans."
Asked what she would say to the Republican presidential nominee Donald Trump, Jenner said, "I would tell Donald that there are people out there that have been marginalized for so many years...It's about the next generation coming up. We have to provide a safe environment for them."
Jenner recently came under fire for an interview she gave to STAT magazine, during which she said Trump was "very much for women." She was previously criticized for telling the Advocate about her desire to become a "trans ambassador" for Sen. Ted Cruz of Texas, whom she supported during the Republican primary.