What Betty White Looked Like When She Was Younger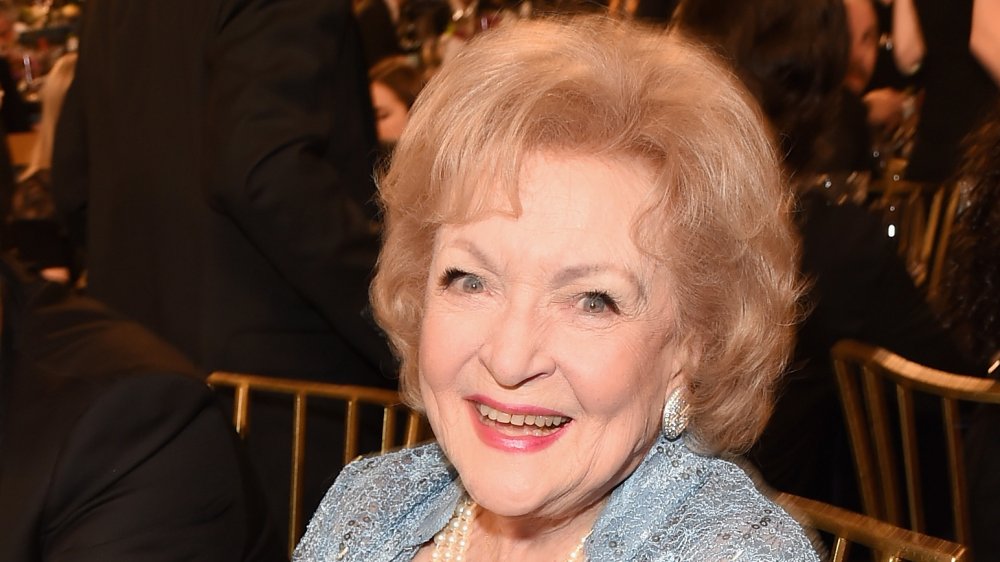 Jason Merritt/term/Getty Images
Beloved actor Betty White has built a reputation comparable to that of Tom Hanks. They're two Hollywood legends where no one would believe it if someone dared say a bad thing about them. Essentially, their personalities are too pure and their acting skills are too great for any negativity. Over the years, 98-year-old White has added role after role to her résumé, winning multiple Emmy and SAG Awards along the way. She even won a Grammy for the audiobook of her New York Times best-seller, If You Ask Me (And of Course You Won't).
While the Golden Girls star is stunning now and often glowing with joy whenever she's in front of the camera, you'll want to see how gorgeous White was as a young actor. If anything, it proves she's aged ever-so gracefully. And would you expect anything less from this Hollywood queen? As White said at the 2018 Emmys (via PopSugar), "It's incredible that I'm still in this business and you are still putting up with me" — but really, it's incredible that she continues to bless fans with her talents.
So, let's take a look back at the early days of White's seven-decade-long career.
Believe it or not, Betty White was once told she wasn't photogenic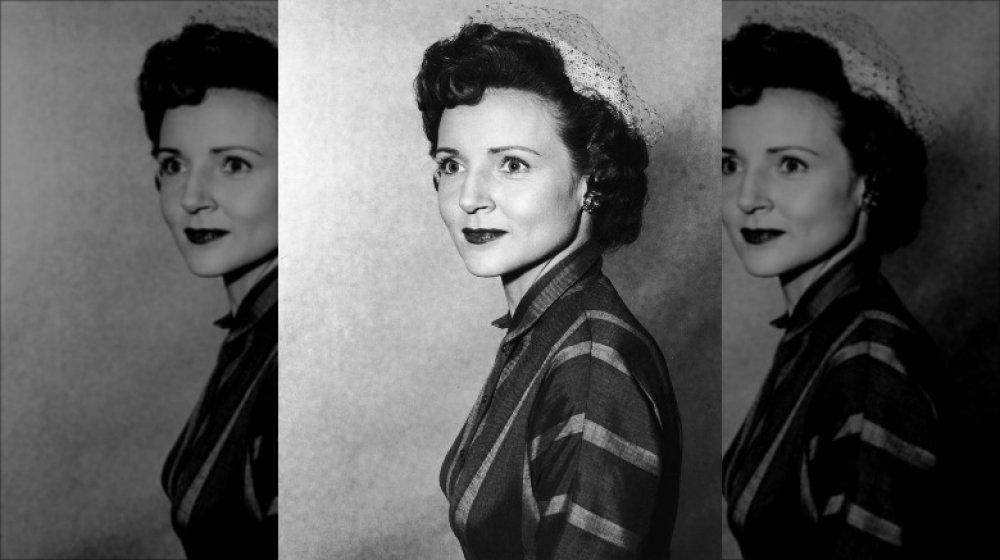 Hulton Archive/Getty Images
Back in 1945, Betty White landed her first acting role in a short called Time to Kill. By the 1970s, she was regularly appearing alongside Mary Tyler Moore on The Mary Tyler Moore show as Sue Ann Nivens, which actually began as a one-time guest role and turned into a longtime character because she was that good (per Closer Weekly). Here's a throwback clip from the iconic series:
Anyone who looks at the footage and photo above of young White can see that she's beautiful, but shockingly enough, she told Parade in January 2018 that she used to get turned down from roles for being "unphotogenic." That (unwarranted) criticism didn't stop her though, since she told the magazine, "You just keep plugging away. You don't give up."
In 2017, the actor told Katie Couric exactly how she wants to be remembered: "Oh, she's so gorgeous and sexy," White joked (via ABC News). "No, I just appreciate the fact that people have been kind to me all these years. The fact that I'm still working." So there you have it — she'd probably prefer you focus on her acting skills over her physical appearance, but she also appreciates a good compliment.
For the record, Betty White 'NEVER' plans to retire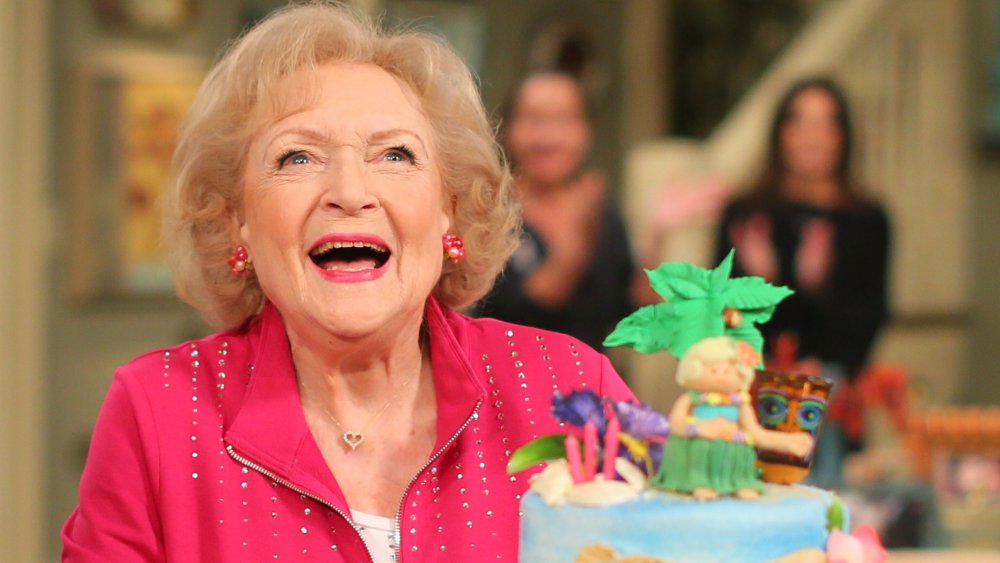 Mark Davis/Getty Images
In an interview with Parade in August 2018, Betty White reflected on her lengthy Hollywood career, saying, "I don't have a secret. I'm just so lucky to have the career that I've had for as long as I've had it! I've loved every minute!" When asked if she ever planned to retire, the actor responded with a resounding, "NEVER." Considering her IMDb page includes recent projects like 2019's Toy Story 4, it sounds like that's a promise she plans to keep.
Besides, age wouldn't ever stop this star from doing what she loves. White told TODAY in 1991, "You don't fall off the planet once you pass a given age. You don't lose any of your sense of humor. You don't lose any of your zest for life, or your lust for life, if you will." 
As she's proven on screen repeatedly, White really is full of zest for life. You can see it in her eyes — yes, even way back when in that throwback photo.