'InfoWars' Host Alex Jones Arrested For DWI In Texas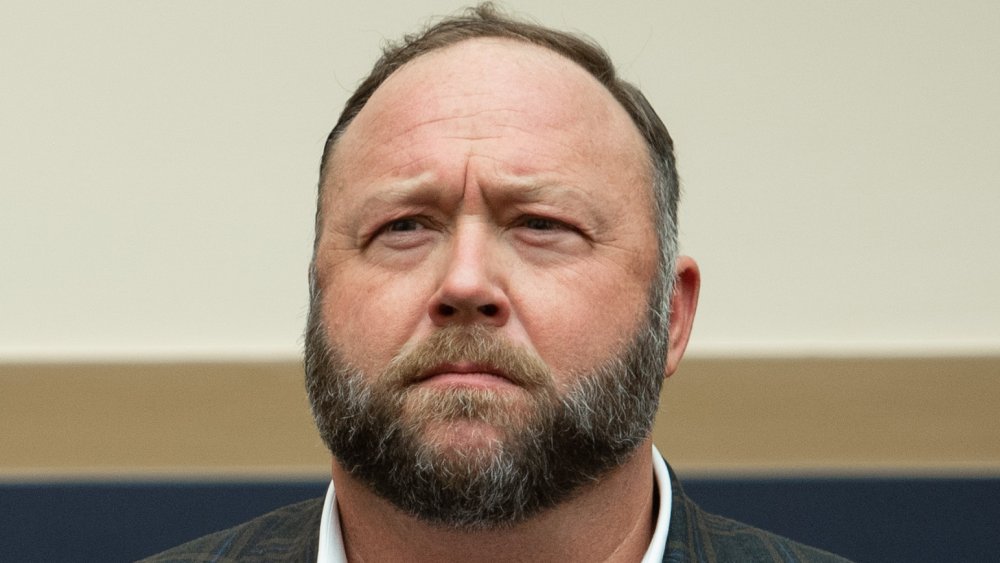 Saul Loeb/Getty Images
On the evening of March 9, 2020, conspiracy theorist Alex Jones was arrested for driving while intoxicated near Austin, Texas. TMZ reports that police pulled Jones after being "called to Jones' residence for a family disturbance." Upon arrival, Jones' wife told officers about a verbal disagreement she and her husband had earlier in the day, which got "physical" at one point. Jones' wife alerted cops that he left in his car, and was "possibly drinking." When the police reached him, they "detected a strong odor of alcohol coming from Jones." 
When officers pulled Jones over, the 46-year-old conspiracy theorist admitted to drinking "a bottle of sake while he and his wife were at a sushi restaurant a couple hours earlier," per TMZ. After the two got into an argument, Jones allegedly left in the middle of dinner and decided to walk home. However, at their residence, the arguing continued, so Jones got into his car and decided to drive to another residence of his to "get away from her," the outlet reports. 
While Jones' blood alcohol level was under .08, the officer on duty felt Jones was still intoxicated enough to be considered impaired. According to NBC News, Jones' blood alcohol reports came in "at .076 and .079," but he was unable to successfully complete other sobriety tests, such as touching his heel to his toe. 
Alex Jones and his mystery 'wife'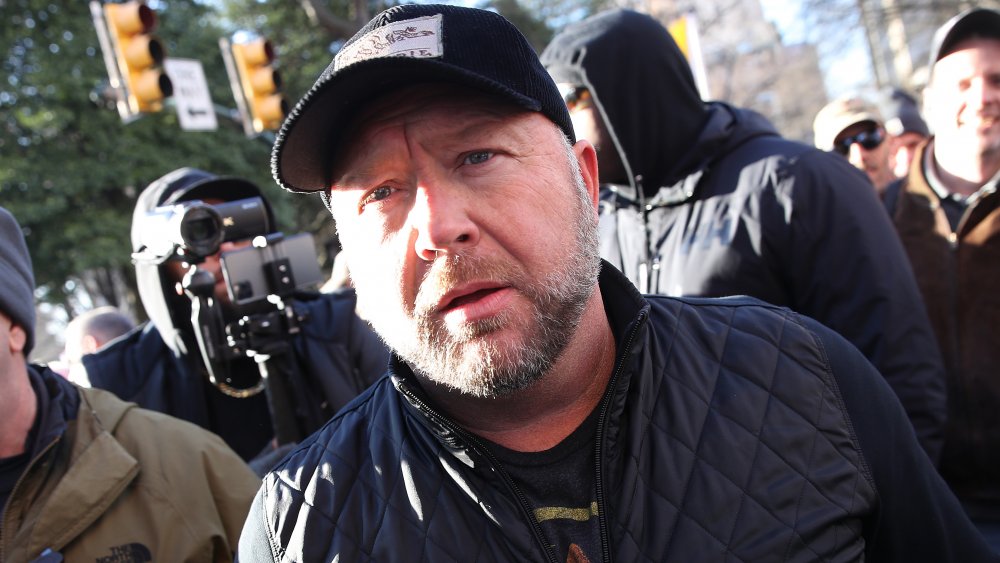 Win Mcnamee/Getty Images
There was a mysterious element to Alex Jones' DWI arrest that has to do with his "wife." TMZ reminds readers that Alex Jones divorced his previous wife in 2015. Jones was married to Kelly Rebecca Nichols from 2007 until 2015. Jones shares three children with his first wife. When Jones and Nichols divorced, the couple had a custody battle over their children, according to NBC News. During the custody battle, Nichols' lawyer, Robert Hoffman, said of Jones: "Mr. Jones is like a cult leader. The children appear to be cult followers, doing what daddy wants them to do."
With this contentious history between Jones and Nichols, there's no evidence that they have gotten back together, nor is there any substantial information that Jones has remarried. As per TMZ, "It should be noted ... it's unclear who the "wife" is in the report." Even the affidavit calls the woman in question Jones' "wife," as NBC News reports. In fact, Jones himself calls her his "wife" in his video on InfoWars. Could it simply be a case of mixed words, where the police and Jones use the term "wife" colloquially or did Jones recently get married in secret? 
Alex Jones is defending himself after his arrest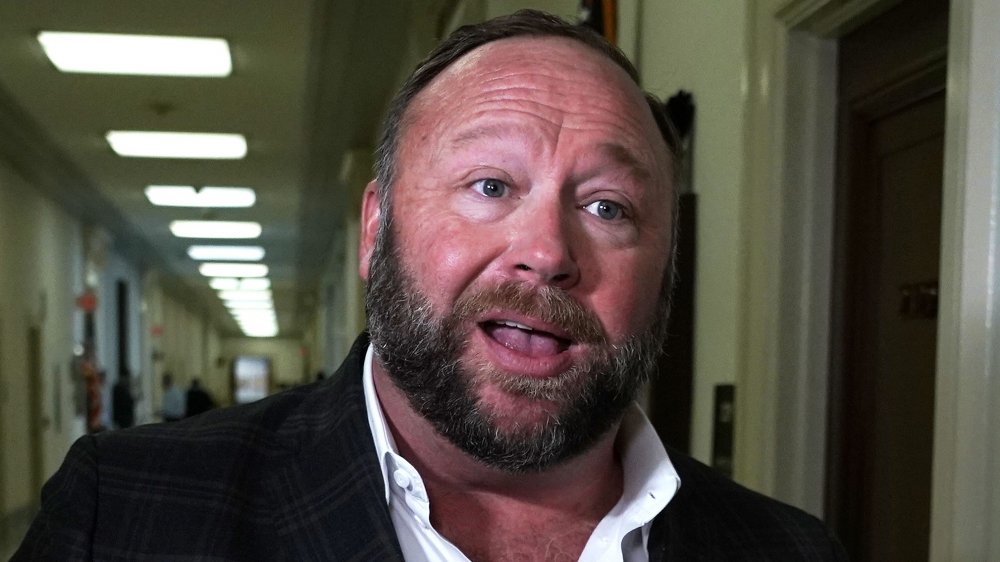 Alex Wong/Getty Images
Alex Jones has never had a reputation of being shy, so readers won't be surprised to learn that the bombastic conspiracy theorist jumped on his own website, InfoWars, to defend himself in a video called "Alex Jones Debunks DWI Charge." The write up beneath the title says: "Alex Jones shows the breathalyzer paperwork on air that proves he was under the legal limit for blood alcohol content needed to charge him with a DWI after being arrested." Beneath that, there's also a quip that reads: "By the way, people who know what's coming are taking advantage of our healthy & delicious storable food!" Plugging his products and defending himself in the same video, that's certainly one way to do it.
In the video that runs just over 11 minutes, Jones shows the paperwork that records his blood alcohol levels and says, "That's like one beer basically." Of course, Jones is amplifying the fact that he was below the legal limit but TMZ notes that even with a reading below the legal limit, an officer can still deem a driver too intoxicated, writing that it's "Worth noting that in Texas you can be arrested for DWI even if you're under the limit IF the officer thinks your driving ability is impaired."
True to his nature as a conspiracy theorist, Jones is already claiming that this was a "DWI sting," aimed at bolstering the Travis County Sheriff's Office's arrest quota.