Why Lady Gaga And Taylor Kinney's Love May Be Doomed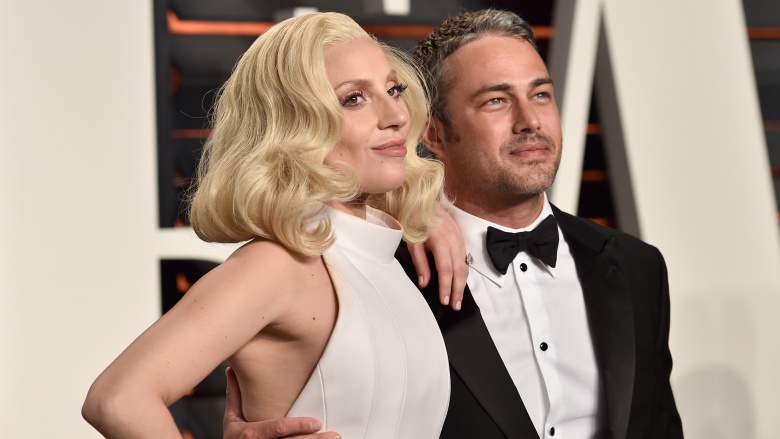 Getty Images
Lady Gaga and Taylor Kinney called off their engagement in July 2016 after five years of dating. In a heartfelt Instagram message addressing their split, Gaga said, "Taylor and I always believed we are soulmates. Just like all couples we have ups and downs, and we have been taking a break. We are both ambitious artists, hoping to work through long distance and complicated schedules to continue the simple love we have always shared. Please root us on. We're just like everybody else and we really love each other."
Gaga's message was humble and sweet, yet some Tinsel Town talkers are surprised the pair lasted as long as they did. Why so skeptical? Here are a some possible reasons Gaga and Kinney were caught in a bad romance.
They were too opposite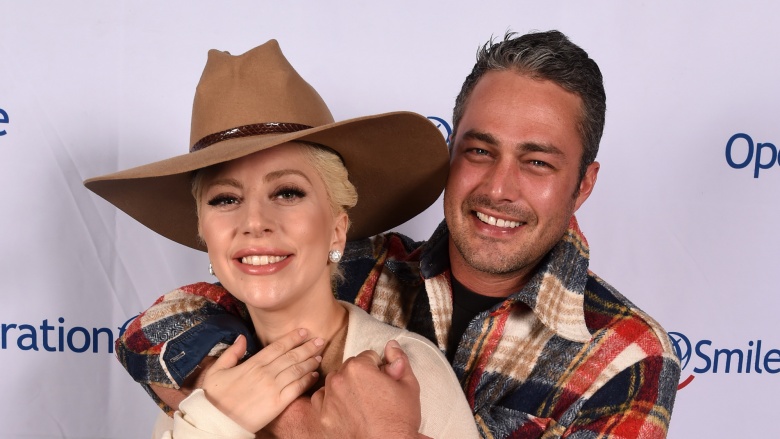 Getty Images
From the moment they began dating in 2011, Gaga and Kinney redefined the term "odd couple." She's a wild, in-your-face glam singer; he's a wholesome American model-actor from Pennsylvania. Although they seemed very happy in love throughout their relationship, oftentimes, seeing them together on a red carpet elicited less of an "Awww!" reaction and more of a "Wait ... huh?"
Hey, maybe Gaga was a quieter and more subtle person in private; maybe Kinney had a secret wild side. Even so, judging from their public displays of affection, this pair may have been a little too opposite to attract. Their differences might have derailed their wedding plans too. "I could go to the Little White Chapel, but I think, well, she's an Italian and that won't happen...She wants a nice big wedding," Kinney said on The Meredith Vieira Show in 2015.
They were way too busy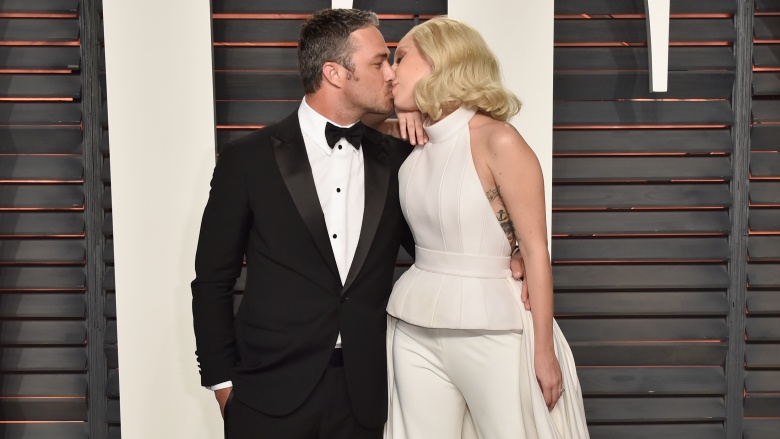 Getty Images
One of the biggest challenges facing all celebrity couples is how to balance two very busy schedules. Certainly, Gaga and Kinney's respective careers kept them more than occupied. Kinney stars in NBC's hit drama Chicago Fire. Gaga is juggling a busy music career and growing opportunities in acting. With both of their careers playing out at high volume, it became harder and harder to picture them walking down the aisle, especially considering rumors that Gaga will star in Bradley Cooper's much-anticipated remake of A Star Is Born. When you're taking over a role once played by Barbra Streisand and almost played by Beyoncé, who has time to pick out a wedding dress?
They've battled breakup rumors before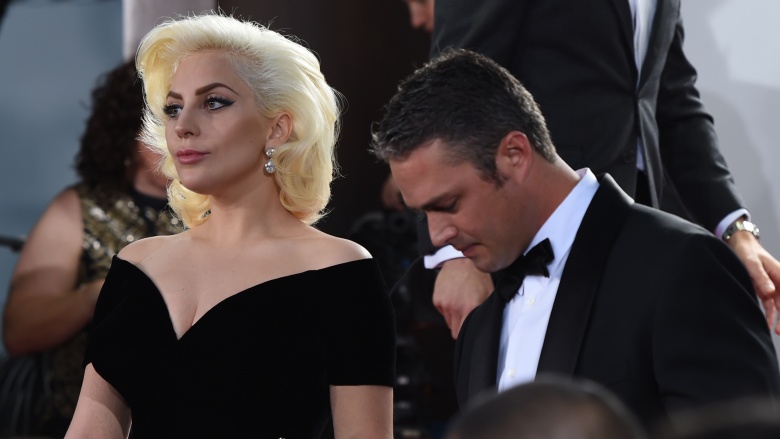 Getty Images
Speaking of busy schedules, The Sun reported in 2013 that Gaga's never-ending schedule had taken a toll on their relationship, forcing a "fed up" Kinney to walk away. "Taylor has told her she's married to her career and that he can't deal with dating Gaga the mega-star and all her obsessions and alter-egos," the source said at the time. "He loves the cool, down-to-earth girl but hardly gets to see her. Gaga never stops working—she writes songs in the shower and dreams up new outfits in her sleep." Those rumors, of course, turned out to be false. Even so, three years later, we can't say we're all that surprised their relationship didn't pan out.
They were dating long distance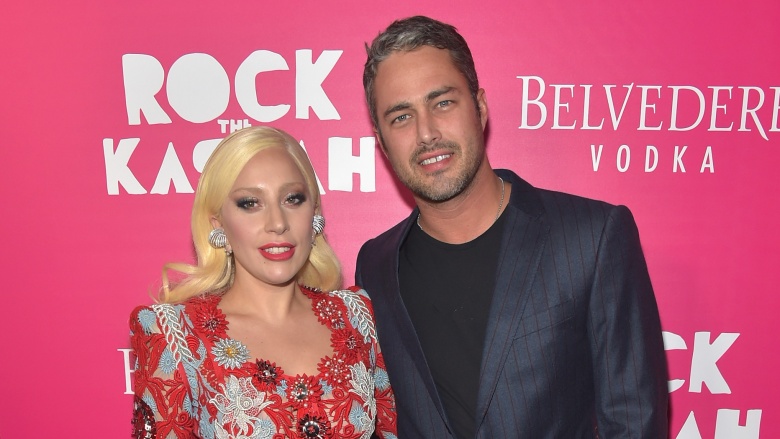 Getty Images
Another warning sign that this romance was headed for trouble: Gaga and Kinney were dating long distance, due in part to Chicago Fire keeping Kinney in the Windy City. Gaga shrugged off the thousands of miles between them in a 2013 interview with Howard Stern (via People). "We don't have any rules about calling each other at certain times...We'll go days at time without talking and then we'll talk for every day," she said. "The way that it really works is that we trust each other," she explained. "He's on his journey and I'm on mine and we're gypsies. And then when we're together, we're really in love and that's it." That's all well and good, but the more seasons NBC offered Chicago Fire, the less we were convinced their relationship could survive.
They hadn't set a wedding date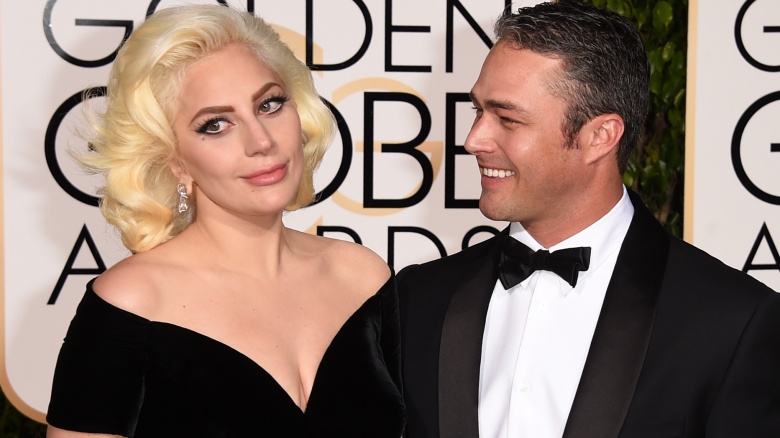 Getty Images
Gaga and Kinney got engaged on Valentine's Day 2015, but by October of that year, plans for their actual nuptials seemed vague at best. Asked by talk show host Meredith Vieira if the couple planned to get married in 2015, Kinney said "Sure." Obviously, that didn't occur. What did happen was another round of vague answers offered up by Kinney in early 2016. Speaking to People magazine in January, he claimed the couple planned to keep their wedding plans a surprise. Wait a second, one year into your engagement and you still haven't set a date? That's more than enough reason to raise an eyebrow.
She didn't want to settle down; he did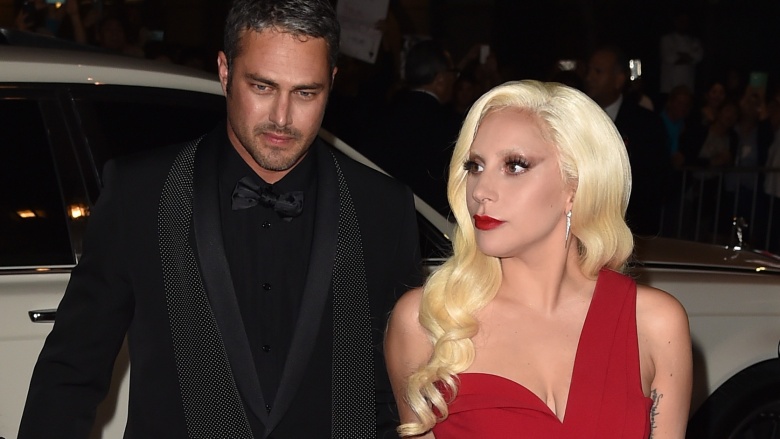 Getty Images
In the last couple of years, Gaga and Kinney have shared conflicting thoughts on a subject every couple inevitably discusses: having kids. Speaking to Parade magazine in September 2014, Gaga explained she initially wanted to have children, but put the brakes on after collaborating with singer Tony Bennett. "I thought I did [want kids immediately], because I was feeling kind of finished with all of the chaos of my life," she said. "But then I started to spend a lot more time with Tony, and everything just became simpler, more pure, and more perfect. Now I think I'm going to take a lot more time before I have kids and settle down. I just want to sing."
Kinney, meanwhile, seemed ready to start a family. In October 2015, he told The Huffington Post he was prepared to invest in a minivan. "Oh, sure. I have a bunch of brothers. I grew up with a big family. I want that," he said. "I want a brood, you know. I'd like to have a little soccer team and a minivan and all that stuff."
Their relationship was sometimes ridiculous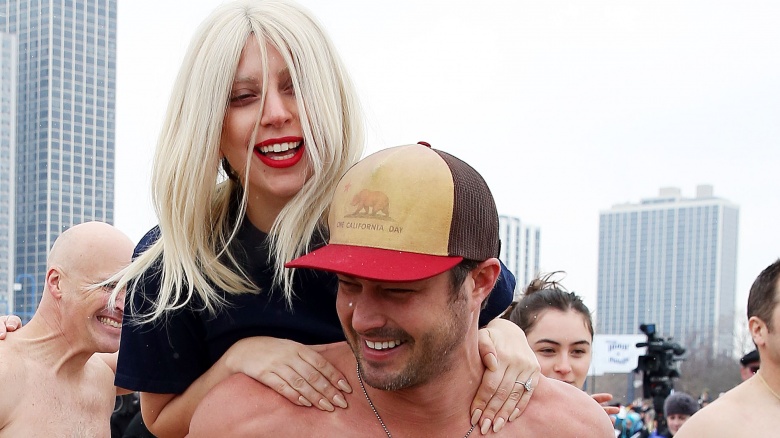 Getty Images
Like many other celebrity couples, Gaga and Kinney's relationship occasionally took a turn for the ridiculous. Take their January 2016 photo shoot for V magazine. On the cover of the issue, Gaga and Kinney appear naked save for a few scattered paint smears. Where did those smudges come from?
According to Yahoo!, it was the result of having sex on a canvas. "We made love on the canvas on a Sunday in Chicago," Gaga wrote as the magazine's guest editor. "We made love amidst chaos. We talked about shootings. We made love amidst terrorism. And we talked about how people's hearts are also suffering all over the world as they watch and witness a swell of violence. We made love amidst violence." Really?
Gaga's career is kind of a mess
Getty Images
Eight years ago, Gaga was the queen of pop music. These days, it's hard to pinpoint exactly what she wants to do with her career. Her last solo record, ARTPOP, tanked so hard that many nicknamed it "ARTFLOP." A year or so later, she transformed her image from a free-spirited, eccentric artist into a seemingly mainstream, white bread performer who collaborates with Tony Bennett and sings covers from The Sound of Music at the Academy Awards. If that wasn't confusing enough, she's now pursuing acting. Gaga won a Golden Globe for her role on American Horror Story in 2016 and may assume the lead in the A Star Is Born remake. That's a lot to juggle for any artist. At this point, Gaga may be better off sorting out her own life than joining someone else's.