The Truth About The Bachelorette Star Tyler Gwozdz's Death Revealed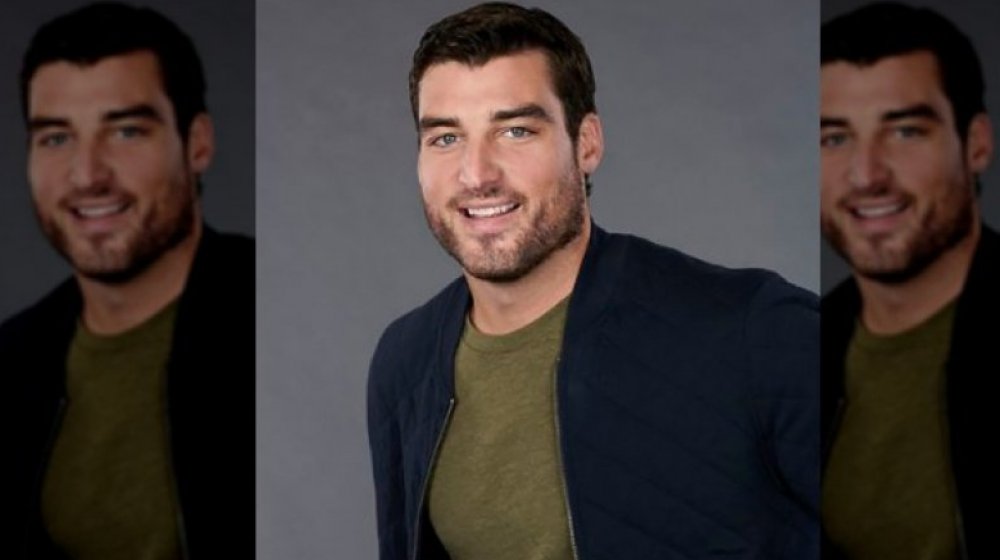 ABC
Season 15 star of The Bachelorette, Tyler Gwozdz, died of an apparent overdose in January 2020 at age 29, per TMZ. Although Gwozdz abruptly left the show three weeks into filming, he scored the first one-on-one date with Hannah Brown and his credentials impressed the former bachelorette, as he was a psychology graduate student who hoped to obtain his "Ph.D. in psychology and become a clinical psychologist," per his ABC cast bio (via People). He also had a romantic side, as ABC revealed, "Tyler considers himself a modern romantic and is looking for his equal match, who he says is a confident girl that isn't afraid to lay it all out on the table and is one that can make him laugh."
It was unclear at the time what led to the former reality star's death, although the Palm Beach Post reported on Jan. 23, 2020 that a criminal investigation was being conducted into the matter after a woman called 911 on Jan. 13, 2020 to report that "Gwozdz had locked himself in a bathroom in her home amid a possible overdose of heroin." Now two months after #BachelorNation's loss, Gwozdz's official cause of death has been confirmed.
Tyler Gwozdz's death was an accident
The Palm Beach County, Fla., Medical Examiner Office confirmed to Page Six on March 12, 2020, that Tyler Gwozdz died accidentally of opioid toxicity caused by heroin. Gwozdz's girlfriend told investigators that the graduate student had "recently used heroin," and a "syringe and powdery substance" were found on the vanity in the bathroom where he was located, per an autopsy report obtained by the outlet. "Given this information and a lack of admission specimens for testing his death is best classified as Opioid Toxicity (Heroin)," the associate medical examiner report read. "It is possible that the offending agent could have been a different substance than heroin, however, given the circumstances it is best classified as such. If additional information becomes available in the future, it will be evaluated, and if needed the cause of death amended."
Gwozdz's death precedes another tragic passing in #BachelorNation — the loss of Tyler Cameron's mom, Andrea Cameron. The proud mom and fellow resident of Florida died at age 55 on Feb. 29, 2020, due to a brain aneurysm, the Palm Beach Post reported.