Famous People Who Were Caught Trying To Sell Fake Coronavirus Cures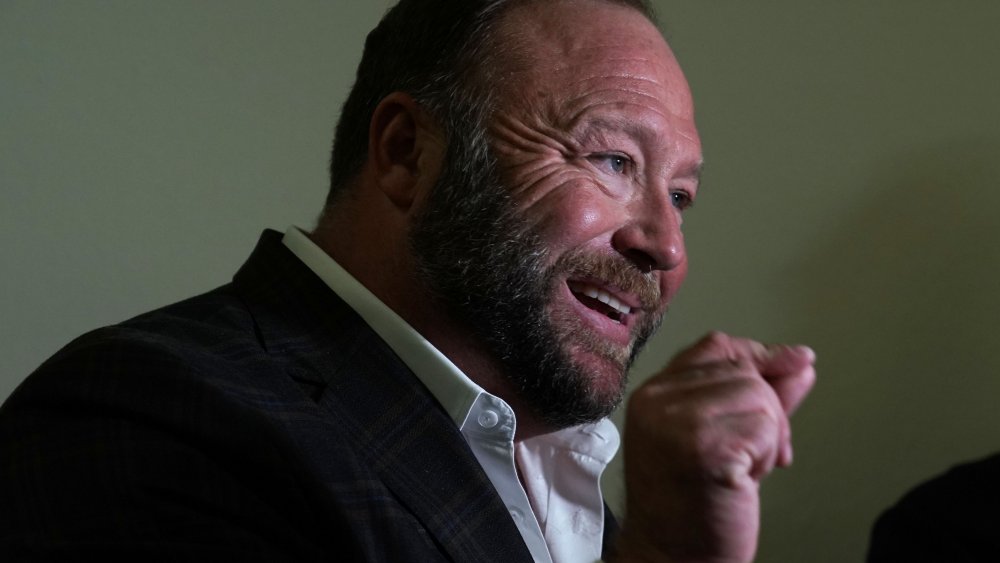 Alex Wong/Getty Images
While some celebrities are reeling from exposure to the novel coronavirus, other celebs are busy giving bad advice and even trying to make a profit off of the pandemic. Two famous people have already been caught trying to sell fake coronavirus cures.
The first, televangelist Jim Bakker, sold a product called "Silver Sol Liquid," which he claimed could cure COVID-19 (the illness caused by coronavirus) in less than a day. Bakker is now being sued by the state of Missouri. The second, conservative radio host Alex Jones, claimed that his diet supplements and toothpaste could be used to fight coronavirus. He received a cease-and-desist order from the New York State attorney general.
Unfortunately, at the time of this writing, the coronavirus has no known cure or treatment. There are no U.S. Food and Drug Administration-approved drugs to prevent the virus, either. However, that clearly hasn't stopped folks like Jones and Bakker from trying to fool the public. 
Here's everything you need to know about these debunked coronavirus scams.
Jim Bakker said his product was a 12-hour coronavirus cure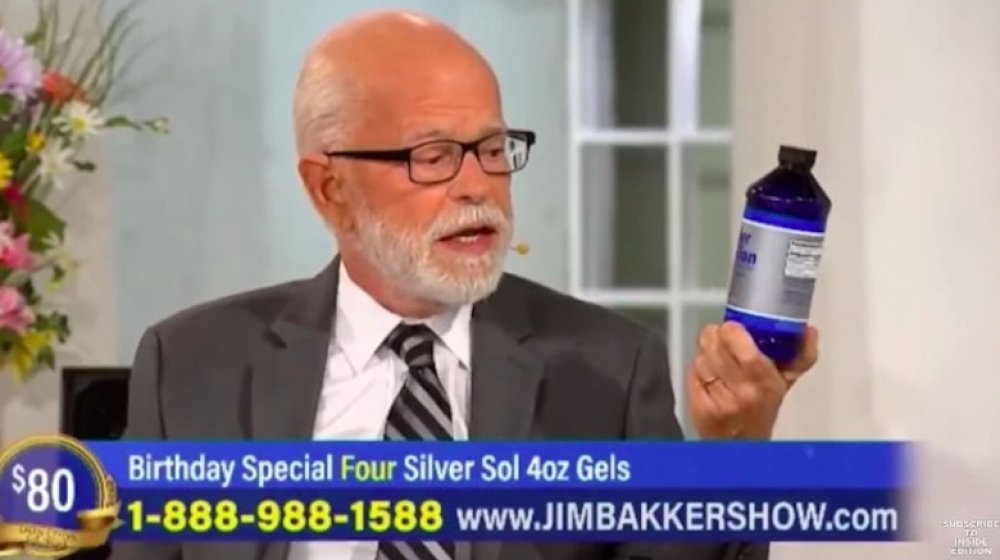 The Jim Bakker Show
Jim Bakker, host of The Jim Bakker Show, has been selling his Silver Solution since at least early 2019. Back then, he outlandishly claimed that the liquid silver product could cure every STI (yes, all of them!). With that in mind, it's not entirely surprising that he started promoting the product as a coronavirus cure in February 2020.
"Well, let's say it hasn't been tested on this strain of the coronavirus, but it has been tested on other strains of the coronavirus and has been able to eliminate it within 12 hours," Bakker said on a Feb. 12, 2020 episode of his show (via NPR). His guest, "natural health expert" Sherrill Sellman, added that Silver Solution "has the ability to kill every pathogen it has ever been tested on, including SARS and HIV." A message on the screen advertised four 4-ounce bottles for $80.
It's against state and federal law to sell fake coronavirus treatments, which is why Bakker is now being sued by the state of Missouri where his company is based. Additionally, New York Attorney General Letitia James sent him a cease-and-desist letter, and the FDA sent him a warning to remove the products from his website. Colloidal silver, which is included in Bakker's products, has been discredited by both the FDA and the NIH.
Thankfully, Bakker's website is no longer selling the solution. However, he's not the only famous person using his platform to trick people during this pandemic.
Alex Jones tried to sell toothpaste as a coronavirus cure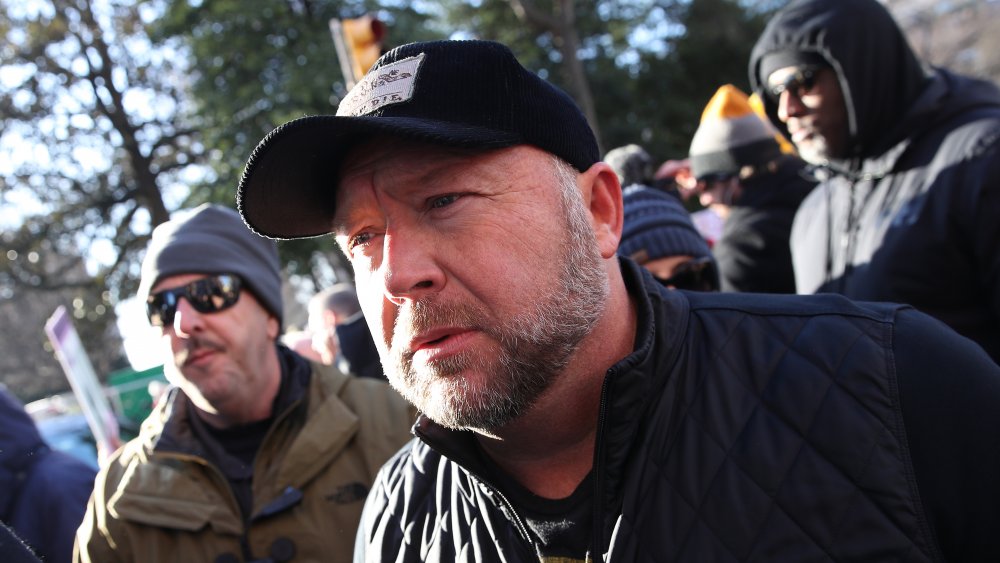 Win Mcnamee/Getty Images
Alex Jones has made similarly outlandish claims about multiple products on his own website, Infowars. Per The New York Times, Jones claimed his Superblue brand of toothpaste could kill "the whole SARS-corona family at point-blank range." The toothpaste contains silver, just like Jim Bakker's Silver Solution. Jones also said his diet supplements could act as a "stopgate" against the coronavirus. New York State Attorney General Letitia James sent Jones a cease-and-desist order, calling his claims "incredibly dangerous".
"As the coronavirus continues to pose serious risks to public health, Alex Jones has spewed outright lies and has profited off of New Yorkers' anxieties," James said, via The Times. Jonathan W. Emord, a lawyer for Infowars and the radio show "The Alex Jones Show," called the allegations "false." He said the products were never intended to be used to treat any disease, including coronavirus. Nonetheless, he also agreed to add a prominent disclaimer to the website.
Thanks to Jones, Bakker, and countless other non-celebrity scammers, the federal government has had to crack down on fraudulent coronavirus treatments online. As of March 9, 2020, a new federal task force had removed over three dozen listings, per an FDA news release. "There already is a high level of anxiety over the potential spread of coronavirus," FTC Chairman Joe Simons said. "What we don't need in this situation are companies preying on consumers by promoting products with fraudulent prevention and treatment claims."