The Untold Truth Of Tom Hanks' Brothers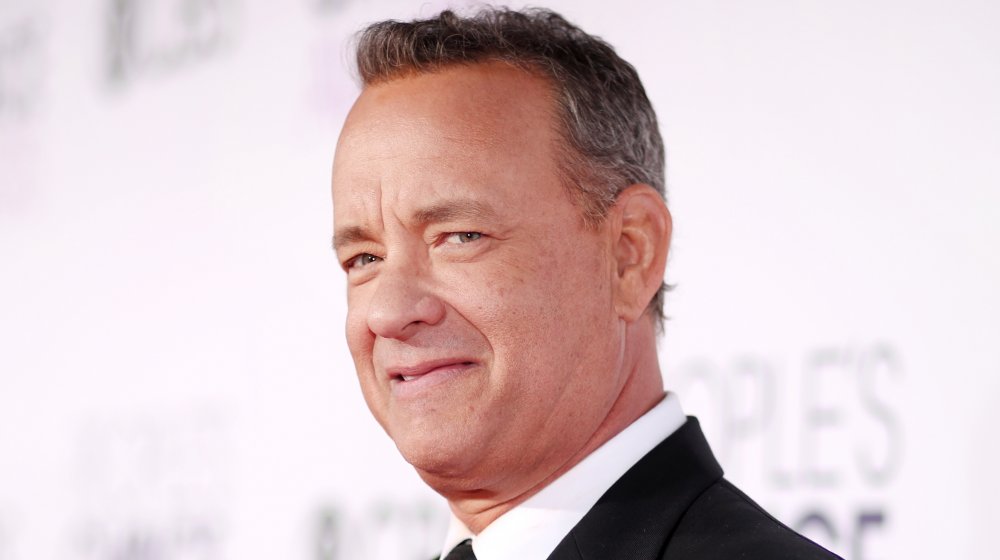 Christopher Polk/Getty Images
You may think the inimitable Tom Hanks grew on an actor tree in an actor orchard in Hollywood, but he actually started life as a regular kid in a regular American family. Hanks, who boasts Oscar wins, a star on the Hollywood Walk of Fame, an impressive net worth, and a 30-year marriage to actress Rita Wilson, actually has brothers and a sister who seem to live normal(ish) lives. 
Tom is one of four kids, with an older sister, Sandra, an older brother, Larry, and a younger brother, Jim. Their parents divorced when they were kids, and it clearly had an impact on Tom. The actor divorced his first wife, Samantha Lewes, in 1987 and later, he spoke about mirroring the experiences from his childhood and the impact it was having on his own children. "I was looking for something I had not found as a kid," he told Express, "And a broken marriage meant I was sentencing my own kids to the sort of feelings I had at their age. I was just too young and insecure for marriage. I was 23 and my son Colin was already two when I married for the first time. I was not really ready to take on those responsibilities."
While Hanks was clearly impacted by his parents' divorce, he and his siblings went on to do amazing things.
Tom Hanks was overshadowed by his big brother's smarts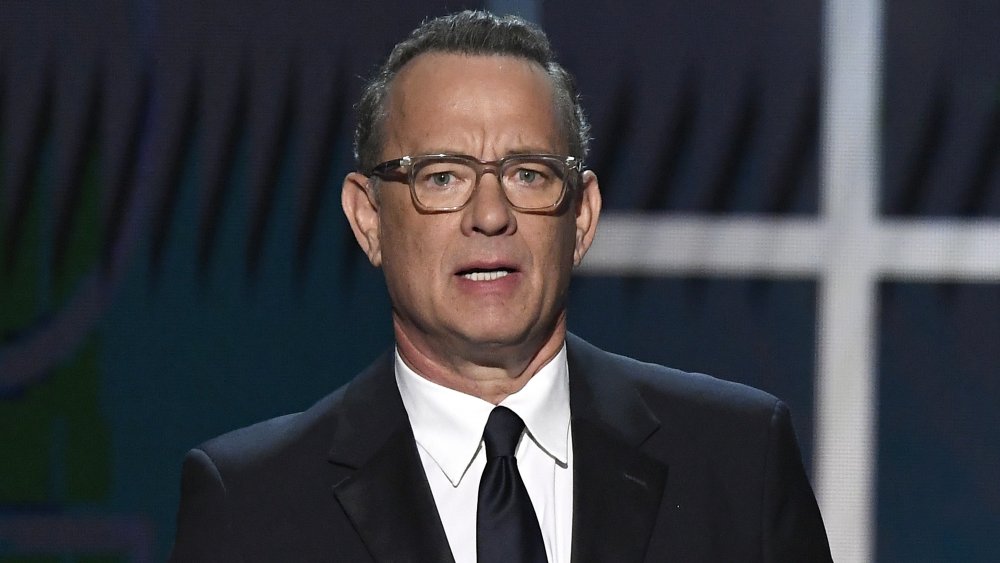 Kevork Djansezian/Getty Images
Tom Hanks' elder brother, Lawrence, is an expert on insects and works as a tenured professor of entomology at the University of Illinois at Urbana-Champaign. 
In 2017, Hanks appeared on The Late Show With Stephen Colbert and recalled a time when his big brother temporarily one-upped him during a visit to Joshua Tree National Park in California. Tom and his wife, Rita Wilson ran into a group of entomology students from The University of California at Riverside. "I said, 'Well, I'm Tom Hanks.' And they said, 'Yeah, and your brother is Dr. Larry Hanks.' So I was like the famous guy's brother..." he said (via the Chicago Tribune.) "And it rattled me. And my brother Jim is still angry about it, and my sister Sandra still can't quite..." Hanks added that Larry "insists on being called Professor Lawrence around our house."
Meanwhile, Sandra Hanks lives in Seychelles and is a professional writer. 
Tom Hanks can't take all the credit for Toy Story's success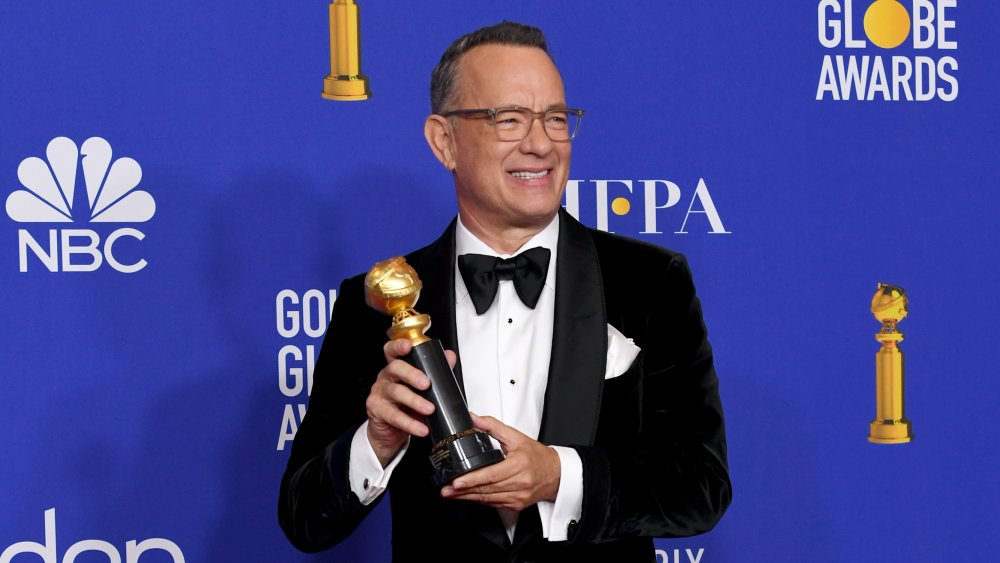 Kevin Winter/Getty Images
Tom Hanks' younger brother, Jim Hanks, is also an actor in film and television. According to BuzzFeed, Jim and Tom sound so much alike that when Disney was working on Toy Story, they occasionally used Jim when Tom "wasn't available." 
In fact, Tom shocked the world when he appeared on The Graham Norton Show in 2011 and revealed that the talking Woody doll was actually Jim's voice, not Tom's. "There are so many computer games and video things and Jim just works on those all year long," he said. If there's a bit role for Woody that Tom doesn't want to do, he tells Disney: "'Get my brother, Jim, he'll do it." To be clear, Tom is reportedly the voice you hear in the Toy Story movies, but if it's a video game or a toy, chances are that's his little brother! 
Interestingly, Jim didn't grow up around Tom. According to People, when their parents split, their father took Sandra, Larry, and Tom to live with him, and Jim, the youngest, remained with their mother. Jim reportedly moved to Los Angeles on his own in 1988 and began acting lessons.
While it would be tough following in the footsteps of someone as famous as Tom Hanks, his siblings have forged their own successful paths.