The Truth About Tamra Judge's Relationship With Vicki Gunvalson
Real Housewives of Orange County alums Vicki Gunvalson and Tamra Judge made headlines in January 2020 when it was announced they will not return to the Bravo series. Judge later joked about being fired in an Instagram Live chat with Bravo exec Andy Cohen, while Gunvalson took to Instagram to reveal "exciting" and "empowering" projects are in the works. One of those projects might involve a collaboration between the two, as Judge shared a snap of them chatting in front of a television camera. "#Lifeafterhouswives," the mom-of-four captioned the shot, while Gunvalson shared the same picture with a "can't keep us down" hashtag. Hmm.
Now that there's a possibility Gunvalson and Judge might work together on another show, fans are more interested in their relationship than ever. There's a lot to dissect there, as they've known each other since 2007 and survived 12 seasons together. Although there have been some bumps (OK, more than a few) along the way, they've always managed to reconcile after each fallout. We explore the dramatic truth about the ups and downs of their friendship below.
Vicki Gunvalson betrayed Tamra Judge's husband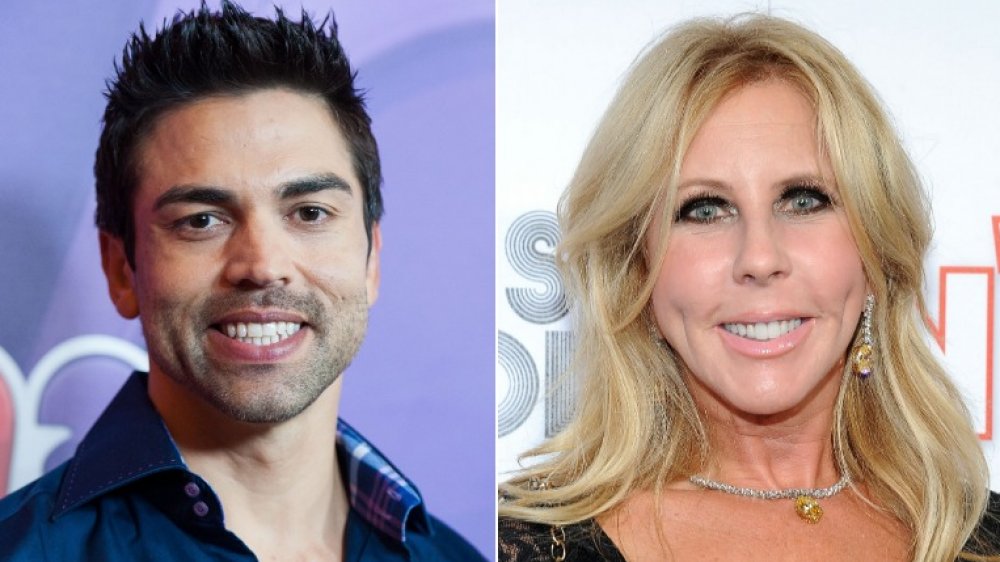 Valerie Macon, Valerie Macon/Getty Images
At one point during the RHOC alums' friendship, a rumor surfaced that Tamra Judge's husband, Eddie Judge, is gay. Tamra accused Vicki Gunvalson of spreading the gossip and revealed how the insurance mogul supposedly hurt her loved ones. "It really affected a lot of people in my family, including my children — just the things that were asked to them at school," she told TooFab. "My family was like, 'Why? Why? Why?'" 
Gunvalson ultimately apologized to Eddie in Season 13 of RHOC, a gesture Tamra appreciated with reservations. "I'm cautious. Let's just keep it at that," she told TooFab. "Something like that — something at that level — you keep it in the back of your head, but you have to try to move on. And I told myself to try to move on."
Tamra has maintained that this beef wasn't about the rumor itself, but the implication that Gunvalson hoped to cause emotional harm. Drama, drama, drama.
Vicki Gunvalson and Tamra Judge are BFFs for life
Despite the drama with Eddie Judge and other hiccups (Tamra Judge did not get along with Vicki Gunvalson's ex, Brooks Ayers), it appears these ladies are doing amazing as of this writing. In fact, when Tamra announced her departure from RHOC on Instagram, Gunvalson commented, "We have shared so many great and not so great times together and it has been the ride of our lives. Thelma and Louise .... now, where do you want to go?!"
As we mentioned above, "Thelma and Louise" might be headed for a new spin-off. "They're having fun," a source told People about the possibility. "They were approached to do a new show together. They've been friends for a very long time, so they have a lot of history. And there's interest from fans in seeing them on screen again. It felt like the right move. "
It remains to be seen whether this show will happen, but in the meantime, you can pass the time by checking out how far these Real Housewives got in school.