The Real Reason Florence Pugh Has A Raspy Voice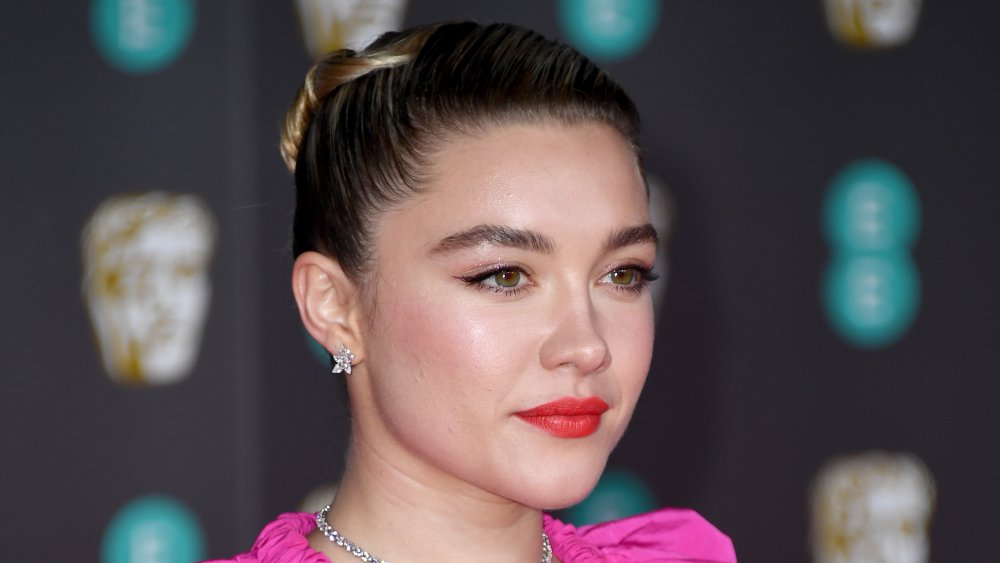 Gareth Cattermole/Getty Images
Florence Pugh's vocal tone resulted from a childhood health scare
In January 2020, Florence Pugh chatted with Vogue — another clear indicator of her rising-star status. Not just anyone finds themselves interviewed in or on the cover of the acclaimed Anna Wintour-led magazine. In the piece, writer Gaby Wood noted of Pugh, "Her voice is both worldly and cheerful, with a rasp that derives—she later tells me—from a childhood illness."
As explained by Vogue, "[Pugh] suffered from what was later diagnosed as tracheomalacia—meaning her trachea partly collapses after she breathes—and as a toddler she spent a good deal of time in hospitals. Now she just has, she says, 'a very scary cough.'"
The condition is further explained on the Boston Children's Hospital website: "This means that when your child exhales, the trachea narrows or collapses so much that it may feel hard to breathe. This may lead to a vibrating noise or cough. Tracheomalacia can result in recurring respiratory illnesses or make it difficult to recover from a respiratory illness."
Although that must've been scary, especially as a kid, now Pugh is able to use her raspy voice to her advantage in movies like Midsommar (where Vogue shouted out the "alarmingly throaty punctuation in her performed grief"). There were scenes where her character Dani straight-up sobbed in the most captivating, uncomfortable way. And honestly, she should've gotten an Oscar nom for this movie too.
Florence Pugh puts her voice to good use with music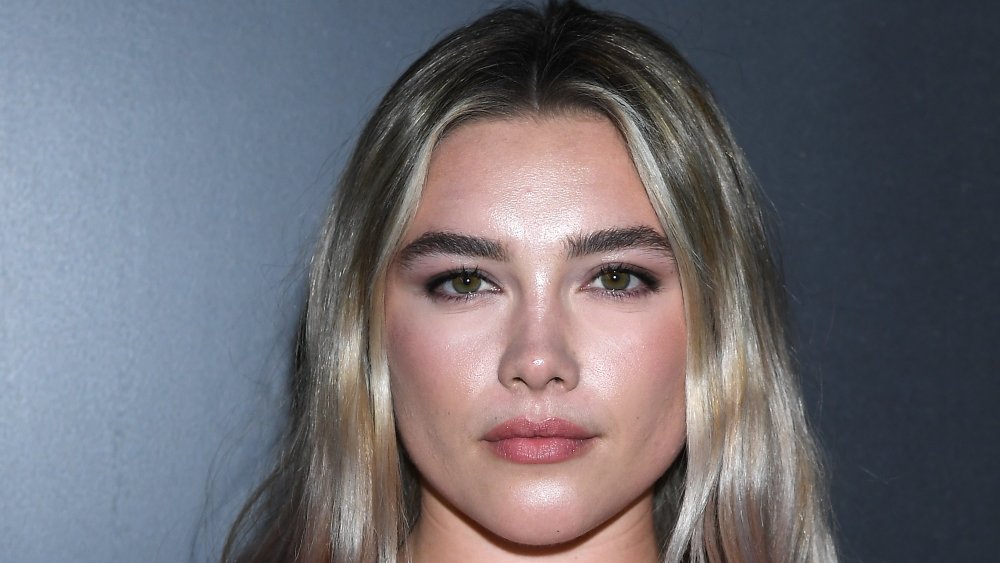 Pascal Le Segretain/Getty Images