The Truth About Brad Pitt And Alia Shawkat's Relationship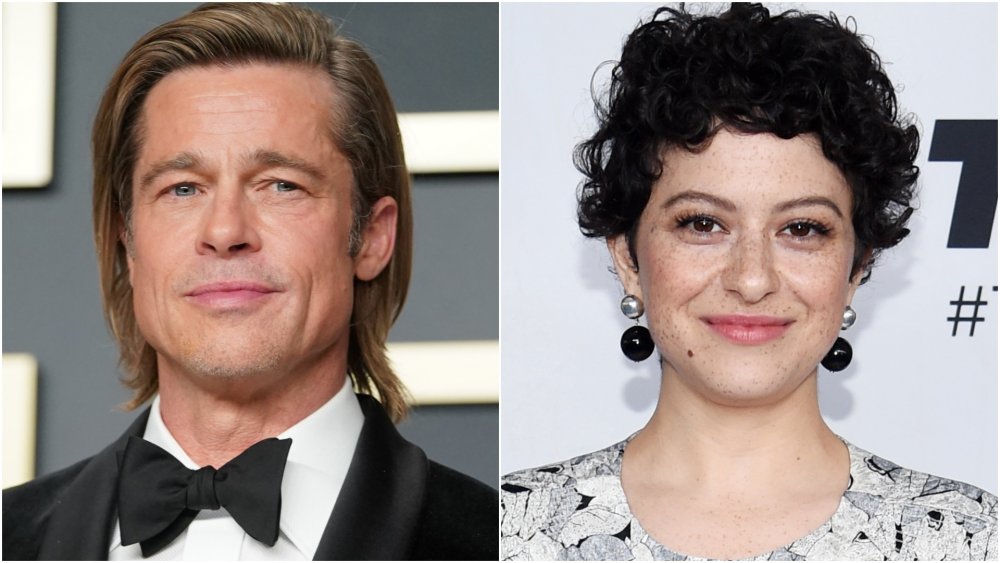 Since his divorce from Angelina Jolie, Brad Pitt hasn't really been romantically linked to anyone — not officially, anyway. Fans were hopeful that Pitt might reunite with ex-wife Jennifer Aniston after their encounter at the 2020 SAG Awards. Additionally, rumors about a "secret beach wedding" have also added fuel to the fire. Alas, at the time of this writing, neither party has admitted to being anything more than friends. 
While diehard Aniston and Pitt fans await confirmation of their rekindled romance, others have already turned their attention to Pitt's new lady friend. In recent months, Pitt has been spotted with actress Alia Shawkat. In March 2020, Pitt and Shawkat attended a Thundercat concert and hit up In-N-Out, per TMZ. However, the jury's still out on their official relationship status.
Pitt joked about the relationship rumors at the 2020 Golden Globes. "I wanted to bring my mom, but I couldn't. Because anyone I stand next to they say I'm dating," he said during his acceptance speech for Best Supporting Actor. "It'd just be awkward..." 
One source told HollywoodLife it's crazy to assume that Shawkat and Pitt are more than friends. "How quickly people forget but Brad even joked about being seen with women in one of his acceptance speeches that it must mean they are dating," the source said, adding, "when he hangs out with Alia, it is because she is a great friend that makes him laugh and someone he can shoot the you know what with." But could this friendship become something more serious?
Brad Pitt and Alia Shawkat bonded over their love for art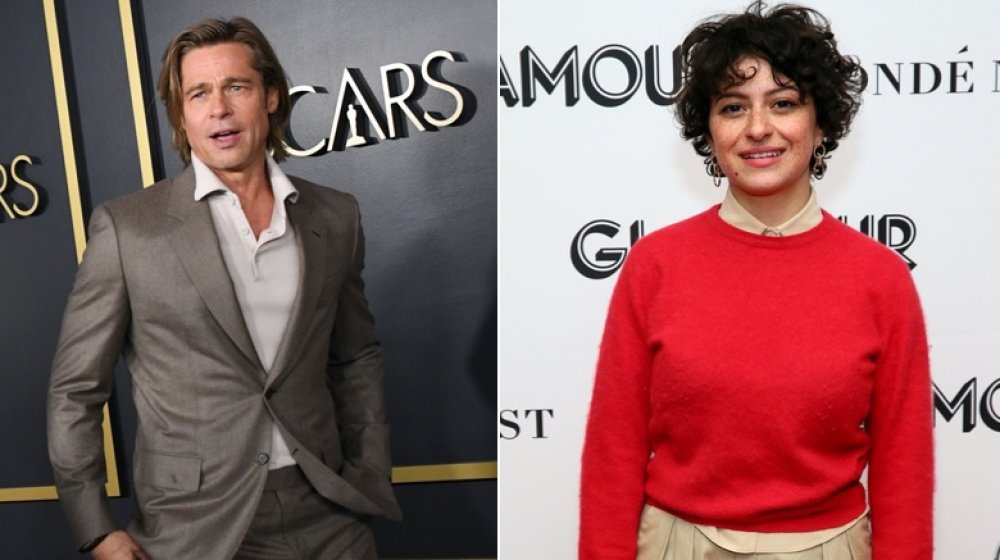 Valerie Macon, Astrid Stawiarz/Getty Images
When it comes to Hollywood romances, uncomfortable age gaps aren't uncommon. That's why Pitt and Shawkat's age difference—he's 56 and she's 30—doesn't automatically void the rumors. After all, Pitt's Once Upon A Time... In Hollywood co-star Leonardo DiCaprio's girlfriend was only six-months-old when Titanic was released. But, according to sources, Pitt and Shawkat are simply friends who bonded over their love for art. "Brad and Alia's connection is art, he's a fan of her work," a source told HollywoodLife. "Alia is kind of a big deal in the LA art scene, and since the divorce Brad's been hanging out in that world more and more. So that's how the friendship came to be. He doesn't talk about his art much, but it's a huge part of his life."
The insider went on to explain that Pitt has no desire to date at this moment. "He is looking to stay out of the limelight for a while and that includes dating. He just wants to enjoy family and friends. A very chill summer is one of his main goals right now. It doesn't have to be filled with drama or relationship rumors. He's cool with being in limbo right now." And in this time of social distancing, that just might be the best choice for everyone involved!