The Sad Reason Why Melania Trump Doesn't Go To Barron's Sports Games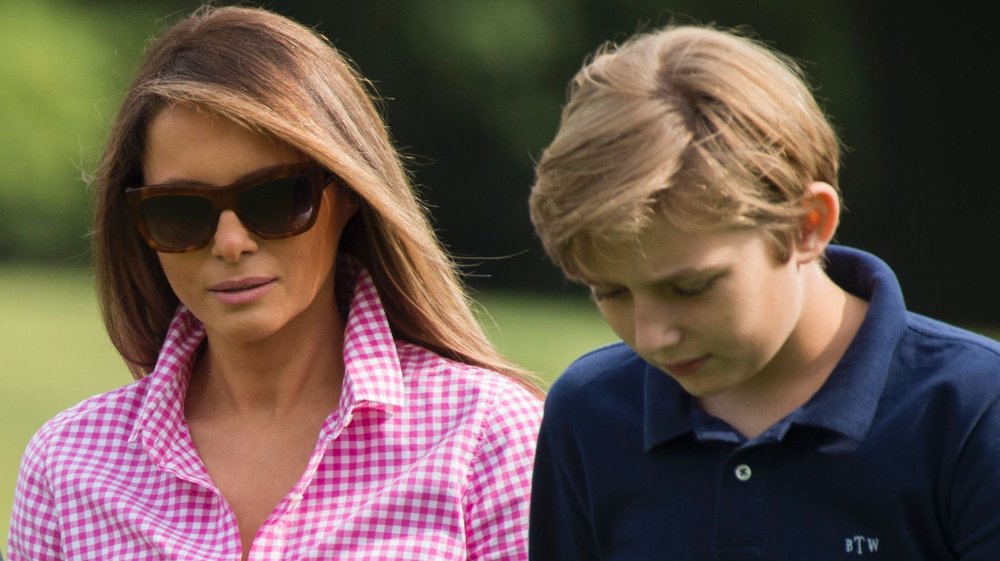 Afp Contributor/Getty Images
Melania Trump wants her 14 year-old son, Barron Trump, to have at least one chance to be a normal teen. For that reason, the first lady tends to avoid showing up at Barron's sport practices and games. In an interview with ABC News in October 2018, Melania said that her presence at such events would "bring the attention," adding, "I don't go much. He likes to be one of the boys when they play. ... It's his life too, and I respect that." Unlike life for the average American teen, it would seem that for Barron's parents to support their son, they shouldn't show up for things. 
Motherhood has been a big part of Melania's time in the White House, as it was for other first ladies before her. When ABC News asked her about the scandals involving her husband, President Donald Trump, Melania said, "I'm a mother and a first lady, and I have much more important things to think about and to do." 
It seems that Melania's maternal instincts even extend to social media. In response to the coronavirus, she posted free resources on Twitter for parents, writing, "I know these can be trying times for parents & kids. I encourage students at all grade levels to continue their learning at home. Scholastic Learn At Home allows open access to daily learning."
Despite the fact that she was seemingly trying to lend a helping hand, Melania has taken quite a bit of heat for her response to the coronavirus pandemic.
Melania Trump is no stranger to receiving unwanted attention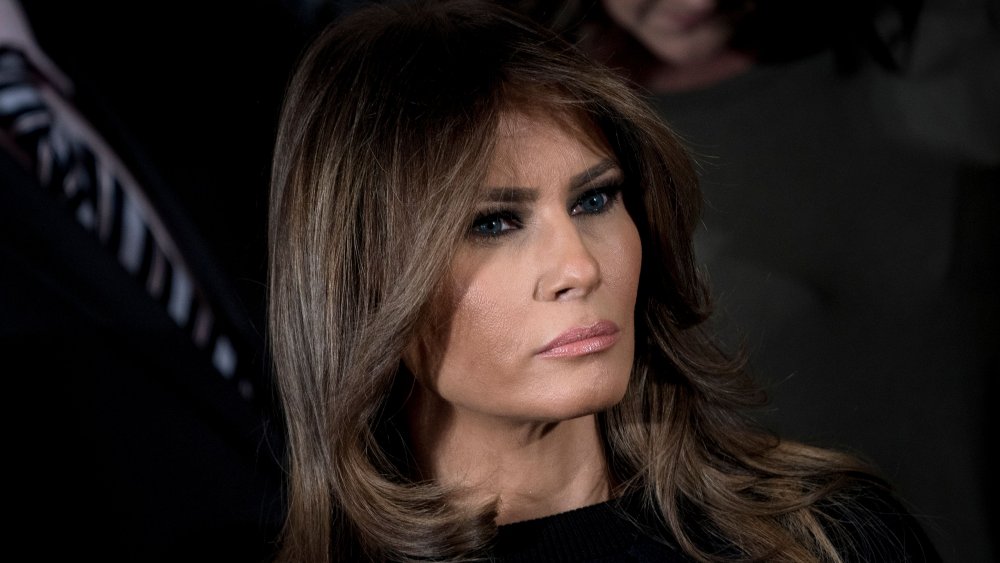 Brendan Smialowski/Getty Images
Despite her efforts to help Americans who are dealing with the spread of the novel coronavirus, Melania Trump faced some serious backlash for her coronavirus response (or lack thereof). On March 11, 2020, Melania took to Twitter to respond to the virus, suggesting Americans "follow CDC guidelines." The first lady also promoted "social distancing." While the advice was certainly helpful, Twitter pointed out that she was slow in responding to the pandemic. One user wrote, "Oh brother. You are three weeks late to the ball madam." 
While some bashed the first lady for her delayed response, there were many comments that were completely unrelated to the virus. Some wrote things like, "Go away," while others remarked, "Melania, do what you do best, nothing." Seeing as how she was only trying to provide advice that she felt was helpful, the hateful, irrelevant comments directed toward the first lady seem cruel and completely unnecessary. 
Considering the fact that the members of the first family live under a microscope (with their every move being picked apart on social media), the prospect of Barron Trump ever having a "normal" life seems nearly impossible at this point. That being said, if leaving him alone at a sports game lets him feel like a normal kid for a few hours, so be it.