Lindsay Lohan Accuses Boyfriend Of Cheating In Bizarre Social Media Rant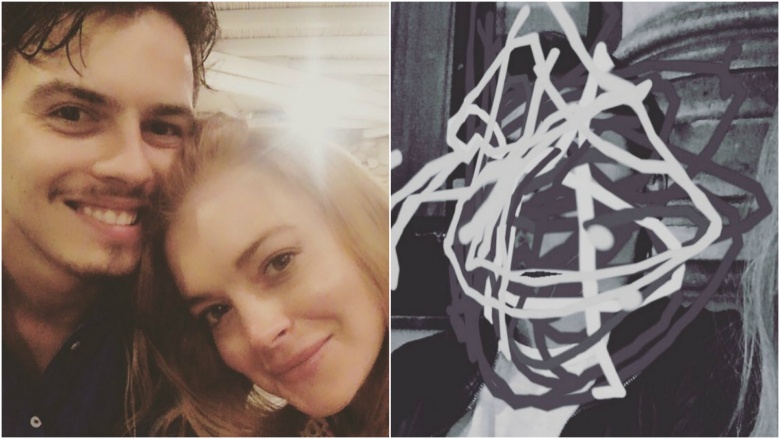 Lindsay Lohan's relationship with Russian business heir Egor Tarabasov appears to have hit troubled waters.
The drama began on July 22, 2016 when Lohan, 30, posted a bizarre video to Snapchat accusing Tarabasov of being "really angry" at her. "I'm drinking water to get him to come home," she said in the video, according to People magazine. "Honey, come home, please." She also referred to Tarabasov as her "fiancé," even though she has previously denied they were engaged.
Lohan subsequently took her rage to Instagram, where she posted a series of photos trashing Tarabasov. One post featured a photo of Tarabasov's face scribbled out; another included a caption in which Lohan alleged that Tarabasov had cheated on her with a hooker. The latter post has since been deleted.
If that wasn't strange enough, Lohan then turned to Twitter to declare a pregnancy. It's unclear if her tweet was meant to be taken seriously. The confusing message included a link to a photo of her in the 2009 movie Labor Pains.
As all of this was unfolding, the British tabloid The Sun obtained a video of Lohan having an intense argument with Tarabasov inside her London home around 5 a.m. July 23, 2016. "Please, please, please," Lohan is heard screaming in the video. "He just strangled me. He almost killed me. Everybody will know. Get out of my house." She continued, "Do it. I dare you again. You're f****** crazy. You sick f***. You need help. it's my house, get out."
Lohan's neighbors reportedly phoned police, who arrived on the scene about 10 minutes later. According to The Sun, police entered Lohan's home by kicking down her front door. By the time they got inside, Lohan and Tarabasov were nowhere to be found. "There was no one inside, a police spokesperson told The Sun, "but enquiries were made and the occupants were traced and found to be safe and well. No offences. No arrests."
Lohan has yet to make an official statement about the bizarre tirade. All eyes remain glued to her social media accounts.