What Woody Allen Said About Dylan Farrow's Allegations In New Memoir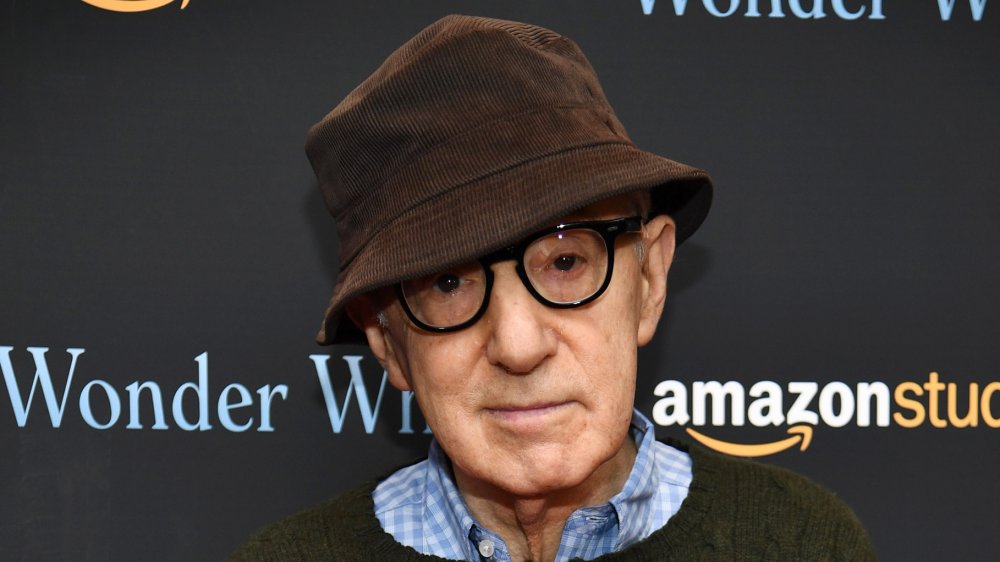 Dimitrios Kambouris/Getty Images
Woody Allen's new memoir Apropos of Nothing was released on March 23, 2020, which is surprising for several reasons. First, the world is in the midst of the COVID-19 pandemic, leading many book publishers to postpone their spring 2020 launches. Second, Allen's memoir was recently dropped by its original publisher after widespread criticism, according to the Associated Press. Its release on Monday seemingly came completely out of nowhere.
Per NBC News, Arcade Publishing apparently picked up Allen's book and released it with little advance notice, calling it "a candid and comprehensive personal account by Woody Allen of his life, ranging from his childhood in Brooklyn through his acclaimed career in film, theater, television, print and standup comedy, as well as exploring his relationships with family and friends."
Allen has been a controversial figure for many years. He married his ex-partner Mia Farrow's adopted daughter, Soon-Yi Previn, in the 1990s. Additionally, his own adopted daughter, Dylan Farrow, accused him of sexually abusing her when she was a child.
The 84-year-old filmmaker has always denied Dylan's allegations of abuse, so it's not entirely shocking that he used his new memoir as a platform to address the topic once again.
Woody Allen claims he 'didn't do anything improper'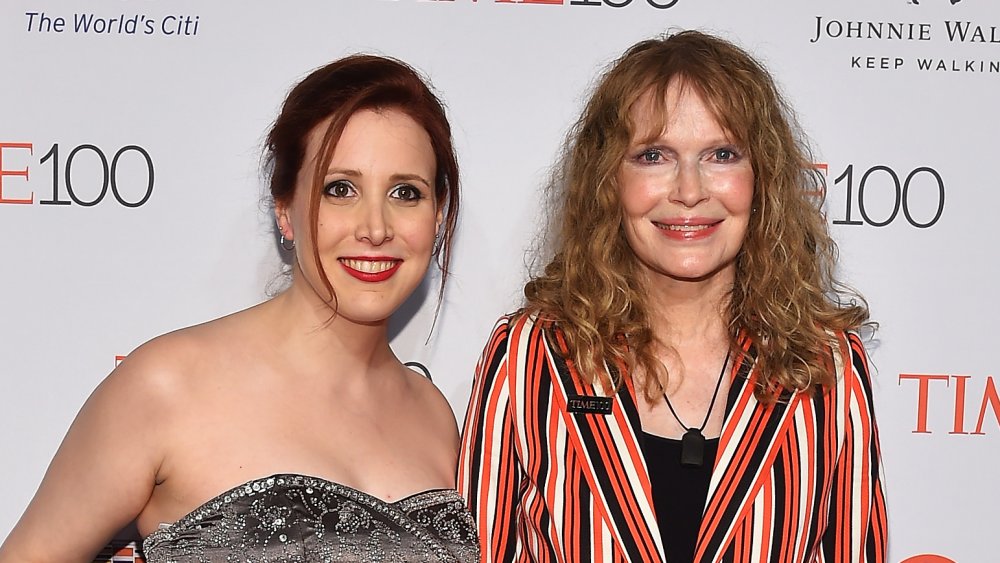 Ben Gabbe/Getty Images
Mia Farrow first accused Woody Allen of sexually abusing their daughter Dylan in 1992, shortly after Mia and Allen split, per Vanity Fair. A prosecutor found that there was "probable cause" to prosecute him, but that a then-7-year-old Dylan was too "fragile" to deal with a high-publicity trial (via People). Dylan has opened up about her story in recent years, including a 2017 Los Angeles Times op-ed and a 2014 New York Times open letter.
Allen previously claimed that Mia coached her daughter to tell the story as revenge after he pursued a relationship with her other adopted daughter, Soon-Yi Previn (who was about 20 at the time). In Apropos of Nothing, he reiterates this same defense, calling the allegations part of Mia's "Ahab-like quest" for revenge. "I never laid a finger on Dylan, never did anything to her that could be even misconstrued as abusing her; it was a total fabrication from start to finish," Allen writes in the memoir, per The Associated Press. He then admits that he put his head on Dylan's lap in August 1992, when the alleged abuse took place. But he adds, "I certainly didn't do anything improper to her. I was in a room full of people watching TV mid-afternoon."
After two investigations in the 1990s, Allen never faced charges, though he was denied custody of Dylan by a judge who called his conduct "grossly inappropriate," according to the New York Times.
Woody Allen's memoir almost didn't even come out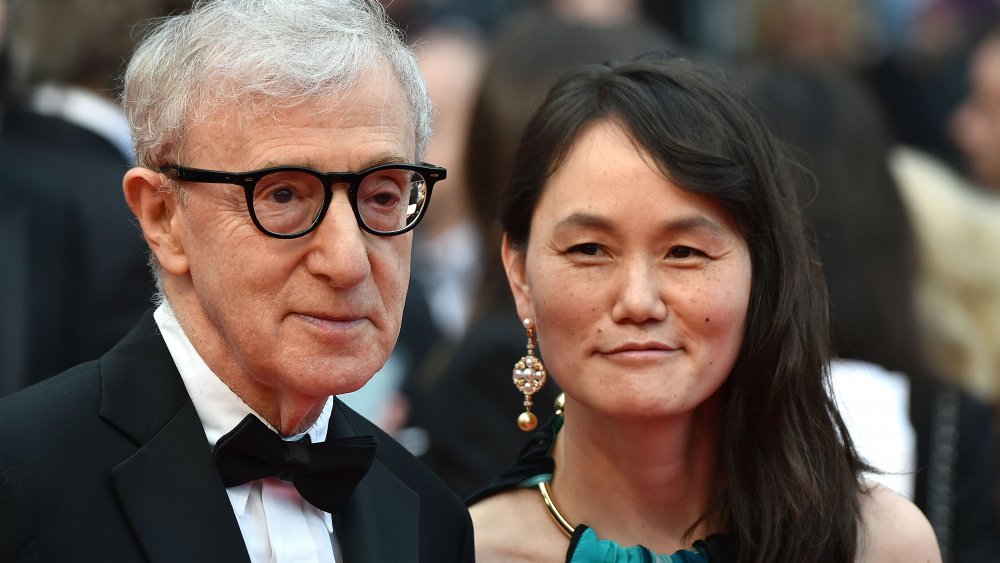 Alberto Pizzoli/Getty Images
Criticism against Woody Allen ramped up in recent years, thanks to the #MeToo movement and Dylan Farrow's outspokenness about her story. His most recent movie, A Rainy Day in New York, was never released in the United States. His memoir was also dropped by its original publishing company, Grand Central Publishing, after major backlash. In the book, Allen calls himself a "toxic pariah," per the Associated Press.
Grand Central's parent company, Hachette Book Group, previously released a book by Allen's son Ronan Farrow, who's one of his father's most outspoken critics (and an award-winning #MeToo investigative journalist). Ronan called the company's behavior "wildly unprofessional" and threatened to stop working with them. Over 70 employees at Hachette staged a walkout and the book was dropped soon after, according to AP.
Then another company, Arcade Publishing, gave the book a new home and released it ahead of schedule. "In this strange time, when truth is too often dismissed as 'fake news,' we as publishers prefer to give voice to a respected artist, rather than bow to those determined to silence him," Arcade editor Jeannette Seaver said in a statement (via Variety).
Dylan Farrow previously tweeted that Hachette's plan to publish the book was "deeply upsetting." She hasn't yet commented on Arcade's release.
If you or someone you know has been the victim of sexual assault, you can call the National Sexual Assault Hotline at 1-800-656-HOPE (4673) or visit RAINN.org for additional resources.