This Is How Octomom Keeps Herself Fit After Having 14 Kids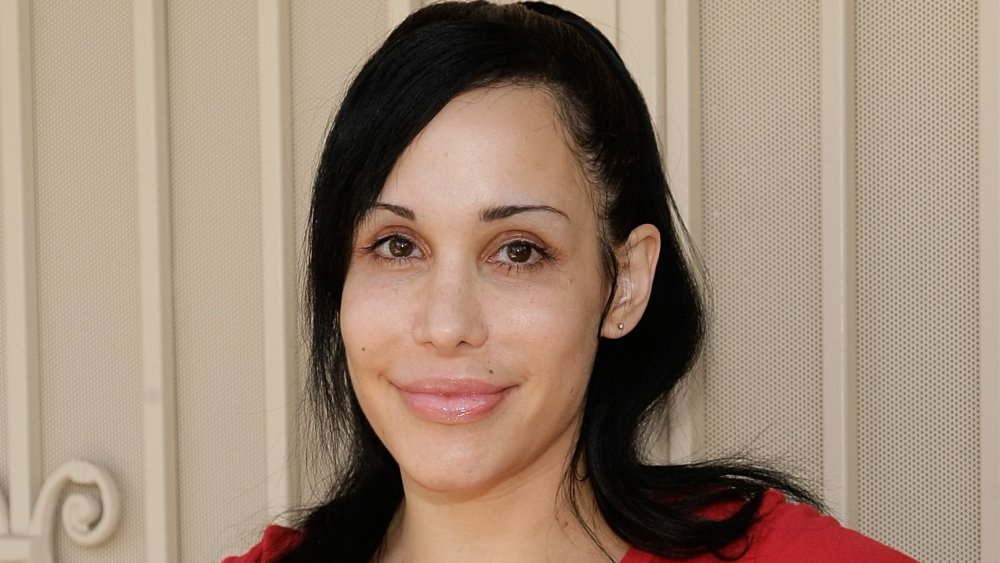 Noel Vasquez/Getty Images
Octomom is back, but not with more kids. This time, she has eight new reasons to brag about her latest accomplishment that was years in the making: a healthy lifestyle. Natalie Suleman, who first made headlines in 2009 when she gave birth to octuplets after previously having sextuplets, took to Instagram on Jan. 12, 2020, to share her fitness journey. Alongside a photo of her flexing her arm, Suleman wrote that she "learned the value of constructively channeling stress, anger, emotional pain etc. into working out."
According to Suleman's post, her gym-rat attitude isn't new. "Working out consistently has been a priority for decades, as this provides me the mental and physical strength, stamina, and endurance to be the best I can be, particularly as a mom," she wrote. "Ever since the octuplet pregnancy broke both my back and ribs, if I did not workout I would be wheelchair bound and unable to care for my family."
The mother of 14 said her go-to equipment is the stairmaster, which she uses without a trainer on the highest setting, or 99 minutes, as a way to get "stress relief." If she doesn't complete 10 miles, or at least 500 floors, Suleman said she continues past the first 99 minutes. "I've been climbing approximately 45-50 miles per week, incorporating lifting light weights, for the last 29 years," she added.
Working out is Octomom's 'method of relaxing'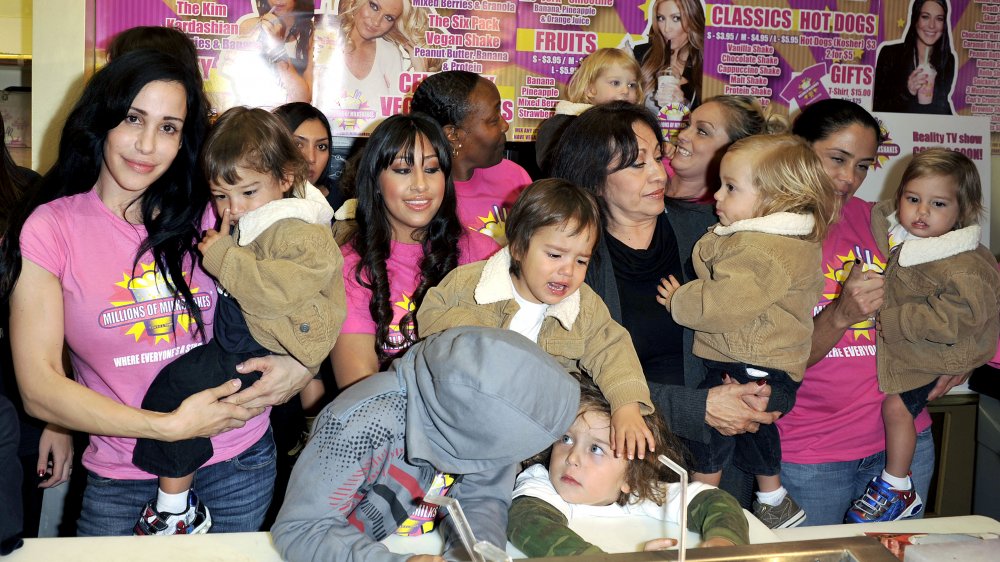 Toby Canham/Getty Images
Natalie Suleman has given us a glimpse into her fitness routine before. In a Instagram post from 2018, Suleman revealed that she can't run because of permanent injuries which include "4 ruptured discs in lumbar spine, irreparable sacral damage, bilateral sciatica, and peripheral neuropathy as a repercussion of carrying octuplets." However, as previously noted, she can get a workout in on a stairmaster. "When not busy with 14 kids, or working as a counselor, this is my method of 'relaxing,'" Suleman wrote in her 2018 post. 
Rather than going to a co-ed space, she said she prefers an all-female gym because of her agoraphobia she's struggled with "since childhood." She noted that mixed-gender gyms intensify her "already palpable anxiety." In addition to dealing with her anxiety, she's also had to deal with quite a bit of criticism over the years. In her post, Suleman recounted being targeted because of her choice to have octuplets. One incident involved another woman gym-goer pouring coffee "all over" her van. Additionally, she's also received hateful notes and had her car damaged. "I continue to experience the same misplaced hate as a decade ago, subsequent to birthing octuplets."
While life surely hasn't been easy for Suleman, it seems that everyday she's becoming stronger both physically and mentally.