The Truth About Timothee Chalamet's Sister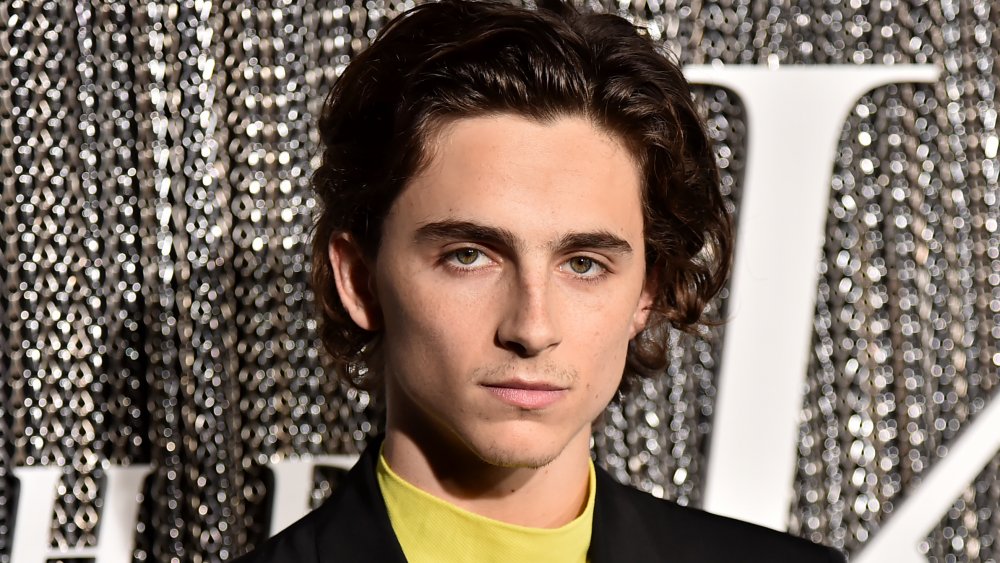 Theo Wargo/Getty Images
Actor Timothée Chalamet has had quite an eventful past few years. While Chalamet caught the acting bug at a very young age — landing his first gig back in 2008 — it wasn't until nearly a decade later that he got his big break. In 2017, Chalamet starred alongside Armie Hammer in Call Me By Your Name, which ended up picking up four nominations (including a Best Actor nod for Chalamet) and one win at the 90th Academy Awards. Following his breakthrough role, Chalamet went on to snag roles in two popular Greta Gerwig flicks, Lady Bird and Little Women.
These days, Chalamet is a shining star in Hollywood and he shows no signs of fading away anytime soon. In fact, at the time of this writing, the young actor is set to appear in three upcoming projects, including the sequel to Call Me By Your Name.
While Chalamet is certainly making moves in Hollywood, he's not the only Chalamet doing the family name proud. The Oscar nominee has an older sister named Pauline who is pretty talented in her own right. Without further ado, here's what you need to know about Timothée Chalamet's sister.
Timothée Chalamet's sister rubbed shoulders with future A-listers at LaGuardia High School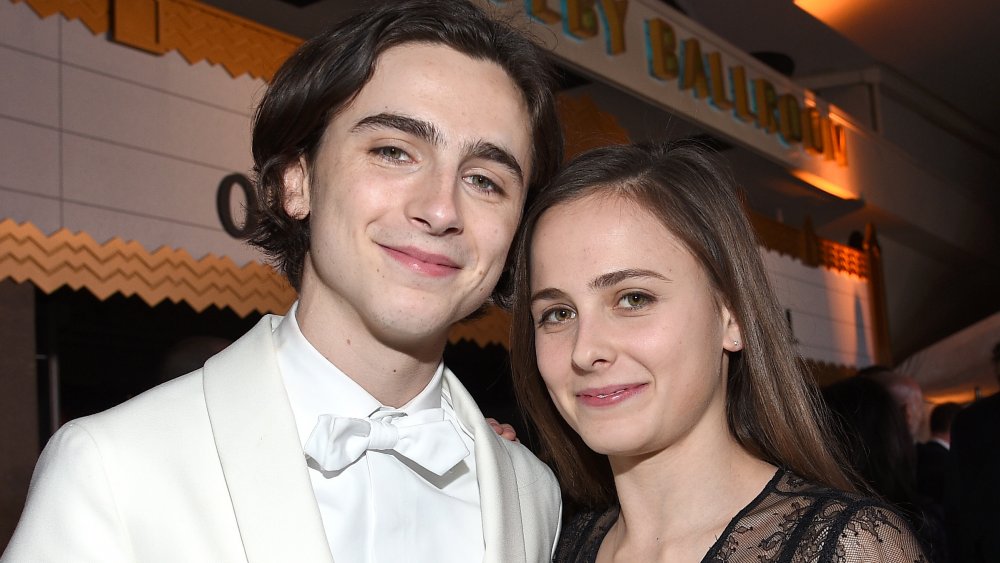 Kevork Djansezian/Getty Images
While Timothée Chalamet is all but a household name, his sister, Pauline Chalamet, hasn't achieved the same level of fame. However, that's not to say that she doesn't have the potential to shine bright in Hollywood. In fact, in an alternate universe, Pauline could have been the more famous Chalamet.
According to GQ, both Timothée and Pauline attended the famed LaGuardia High School of Music & Art and Performing Arts. However, Timothée almost didn't make the cut, per The New York Post. Harry Shifman, a drama teacher who worked at the performing arts high school for nearly three decades, fought to get Timothée into the school. "He was extraordinarily gifted," Shifman told The Post. "I found it outrageous that someone so brilliant could fall through the cracks. I'm grateful the principal was open to my demands and tantrums [to get Chalamet accepted]. I'm sure she realizes now she made the right decision."
Even though Timothée almost slipped "through the cracks," it seems like Pauline was able to hold her own at the very competitive school. She even appeared alongside actor Ansel Elgort in the school's production of "A Chorus Line."
ansel elgort and pauline chalamet acting in "a chorus line" at laguardia high school pic.twitter.com/Ax1asi1xN5

— renée (@timothalamet) March 24, 2018
While Timothée has embraced acting wholeheartedly, Pauline has been a little bit more experimental when it comes to the arts.
Timothée Chalamet's sister is a triple threat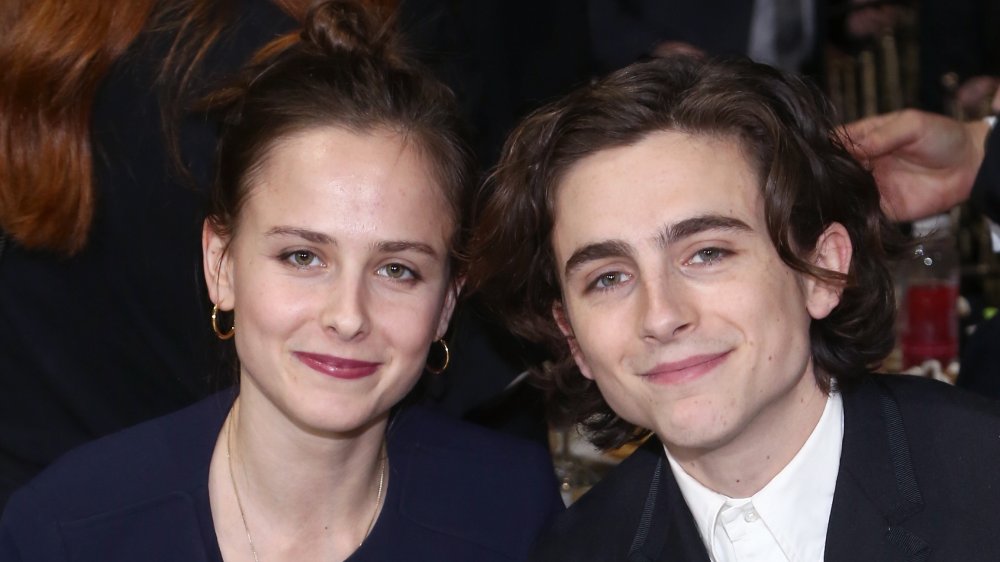 Tommaso Boddi/Getty Images
While Pauline Chalamet's acting credits aren't as notable as her brother's, they're certainly nothing to sneeze at either. She landed her first gig back in 1999, appearing on one episode of the soap opera One Life to Live. After that first job, however, she took a 10-year hiatus before popping up on an episode of Royal Pains in 2009. Pauline has also appeared in multiple short films over the years, and, at the time of this writing, she has several projects in varying levels of production, including one with Judd Apatow and Pete Davidson. Even though she's built up quite a resume, it doesn't seem like acting is her sole passion.
According to a French talent agency website, Agent Agitateur, the 28-year-old danced with two of the most prestigious ballet companies in the world: American Ballet Theatre and New York City Ballet. Additionally, one look at Pauline's Instagram account will show that she is quite skilled on the ukulele — and a pretty decent singer to boot!
It's clear that there's quite a bit of talent in the Chalamet family tree. That being said, we wouldn't be surprised if Pauline snags her big break in the very near future.