Prince Charles Is The First British Royal To Have Coronavirus
Michael Regan/Getty Images
The novel coronavirus crisis has reached the British royal family, as Prince Charles, 71, has now tested positive for COVID-19. As Variety reported on March 25, Clarence House confirmed the royal's diagnosis, saying that while the Prince of Wales is experiencing some "mild symptoms," he "otherwise remains in good health and has been working from home throughout the last few days as usual." 
Charles' 72-year-old wife, Duchess of Cornwall Camilla Parker-Bowles, tested negative for coronavirus, but has been self-isolating with her husband. The Associated Press reported their tests were carried out by Scotland's National Health Service.
Queen Elizabeth's son is the first senior royal to test positive for the virus, as well as the first British royal family member. Prince Albert II of Monaco tested positive last week, according to NPR. And as Variety noted, both royals attended a WaterAid charity event on March 10, where they "sat opposite from one another in a cramped boardroom."
Archduke of Austria Karl von Habsburg also tested positive last week and spoke of the diagnosis with oe24, a news network in the country. "It's annoying, but I'm fine. It's not the Black Plague," he said on air (per Vanity Fair).
The royals take precautions amid the COVID-19 pandemic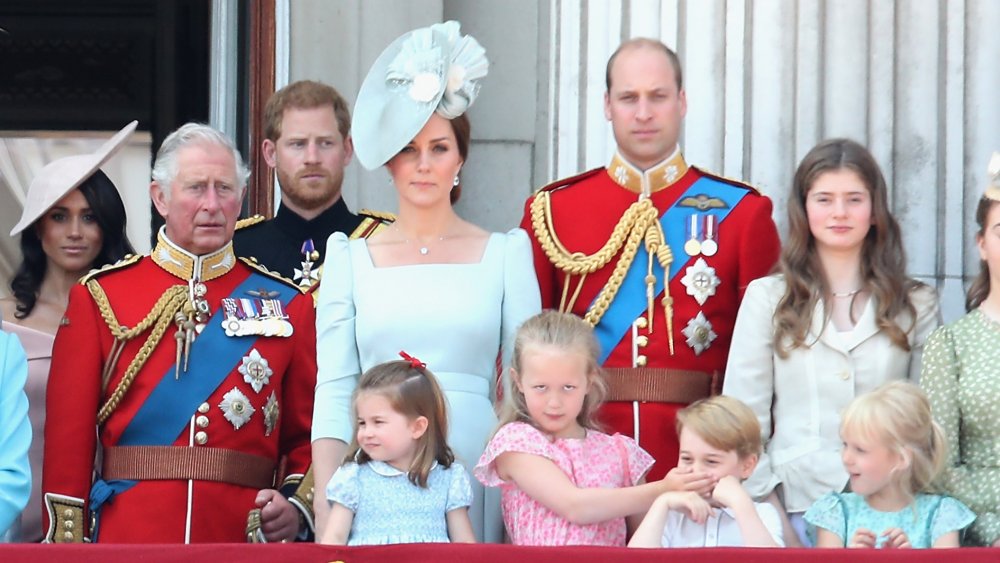 Chris Jackson/Getty Images
Prince Charles' last public appearance was on March 12 when he attended a dinner and reception in London, according to Variety. The event fell before the monarch released a statement saying the royal family would be taking measures to ensure their safety.
"We know that many individuals and families across the United Kingdom, and around the world, are entering a period of great concern and uncertainty," the Queen said in the March 19 statement. "At times such as these, I am reminded that our nation's history has been forged by people and communities coming together to work as one, concentrating our combined efforts with a focus on the common goal."
The palace said on March 13 that Queen Elizabeth, 93, and Prince Philip, 98, would be leaving for Windsor Castle for the Easter holiday a week earlier than planned in light of the pandemic, and they would extend their stay due to the circumstances, WWD reported. All senior royals are postponing their travel plans and Prince George, 6, and Princess Charlotte, 4, are being homeschooled from Kensington Palace, according to Harper's Bazaar.
Queen Elizabeth continues to be in good health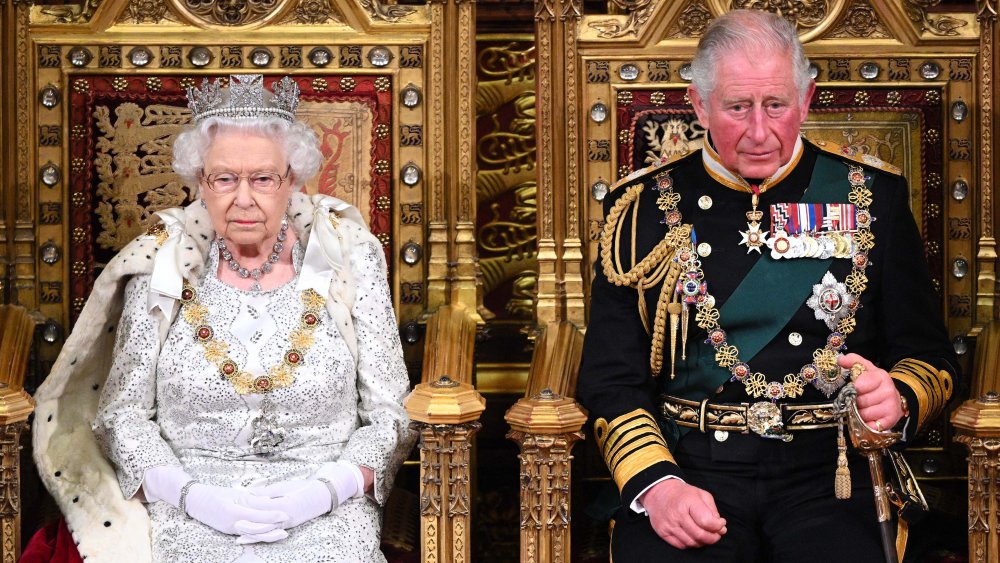 Wpa Pool/Getty Images
It's unclear how Prince Charles contracted the virus or how it is being treated. As various outlets noted, the prince made it a point to avoid physical contact with others ahead of his diagnosis. He began greeting people with a simple "Namaste," rather than with a handshake or kiss on the cheek. He had also been practicing self-quarantine, along with wife Camilla Parker-Bowles, in their Balmoral Castle residence in Scotland. The pair even postponed their royal tour of Bosnia, Herzegovina, Cyprus, and Jordan due to the crisis, according to Express. 
"It is not possible to ascertain from whom the prince caught the virus owing to the high number of engagements he carried out in his public role during recent weeks," Clarence House said, according to the Associated Press.
"Her Majesty the queen remains in good health," Buckingham Palace said, according to the outlet, adding that she and Prince Philip remain in Windsor. "The queen last saw the Prince of Wales briefly after the investiture on the morning of 12th March and is following all the appropriate advice with regard to her welfare."
Charles is currently self-isolating in his castle as the virus continues to spread in the U.K. As of now, 8,077 cases and 422 deaths have been reported, according to Business Insider.