The Real Reason Meghan Markle And Harry Are In A Better Place With The Royal Family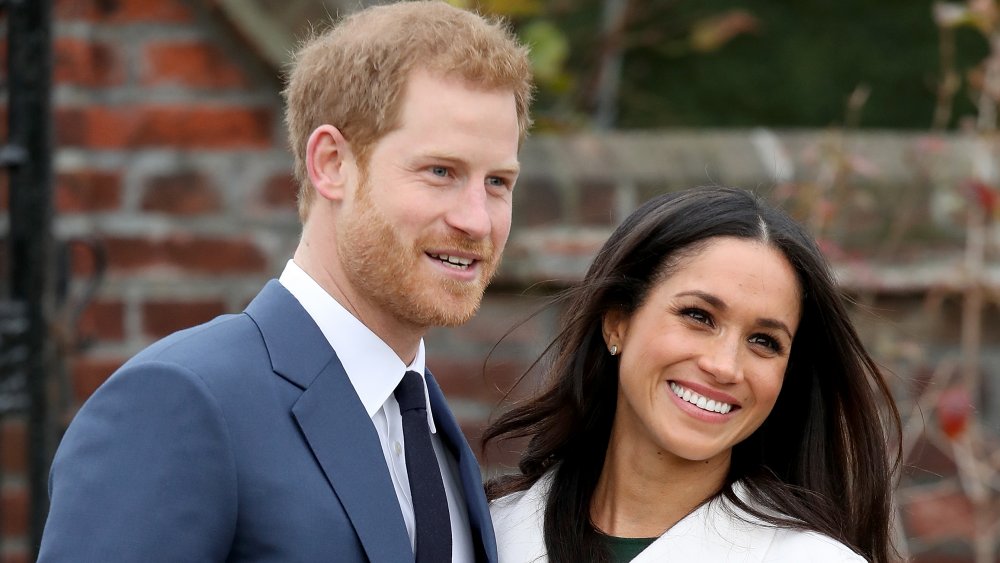 Chris Jackson/Getty Images
Meghan Markle has 'never been happier' and it's easy to understand why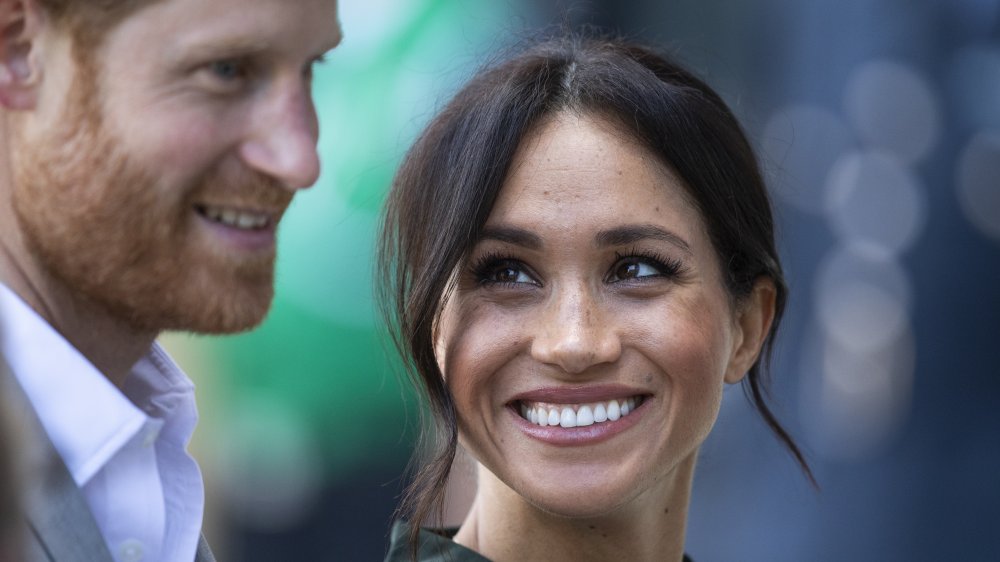 Dan Kitwood/Getty Images
Although Prince Harry and Meghan Markle faced a bumpy road when they decided to change up their royal roles, it looks like their tough decision is already paying off. Not only is the situation with the rest of the family apparently smoothing over, but a source told Us Weekly that "Meghan feels free. She has never been happier. She's happy to be out of London."
That's understandable considering the "British tabloids were ruthless to Meghan Markle," per Global News. The former actress, who has experience in the spotlight, admitted during an ITV documentary (via People) that while she was warned before marrying Harry that "the British tabloids [would] destroy [her] life, she explained: "I never thought that this would be easy, but I thought it would be fair." It certainly didn't seem to be fair at all if you take a look at just how differently Markle and Middleton are treated by the press. 
While this makes it quite clear why the Duchess of Sussex would want to leave England ASAP, the US Weekly insider also acknowledged that Markle "was surprised at how quickly everything happened." That may be the case, but judging by her joy-filled final appearances in Britain with her husband at the beginning of March 2020, these two are definitely ready to begin a new life together with their son, Archie, in their Canadian home. 
And honestly, who wouldn't be thrilled to live in a $14 million mansion on the water with their very own prince charming?