How Porsha Williams Saved Herself From Being Fired From RHOA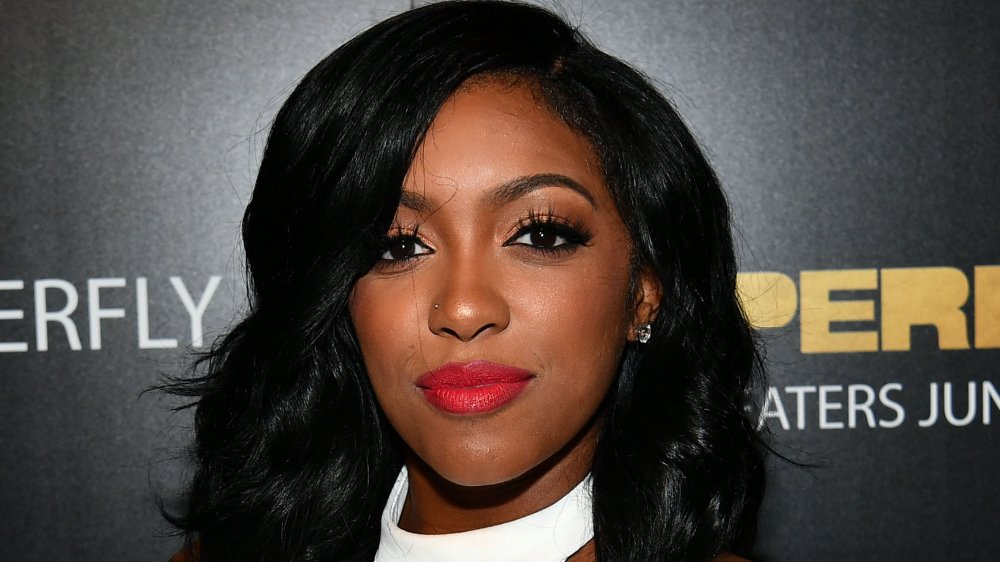 Paras Griffin/Getty Images
Real Housewives of Atlanta star Porsha Williams is one of the most beloved cast members on the Bravo series. That's because she has hilarious one-liners, a big heart (she continues to support and promote her grandfather's charity, Hosea Feed the Hungry and Homeless) and she has a beautiful baby daughter named Pilar. Williams also isn't afraid to bring the drama, having showcased her divorce from football player Kordell Stewart and the cheating drama with her current partner, Dennis McKinley, on the show. Oh, and who could ever forget the moment when Williams physically fought co-star Kenya Moore at the Season 6 reunion in 2014? Drama, drama, drama.
Considering the Atlanta resident seems like she was made for reality TV, it's a bit surprising Bravo exec Andy Cohen confessed to Jenny McCarthy that she almost got axed from RHOA. "At the end of Porsha's first season, she was at the reunion, and it had just been announced like a day before, Kordell [Stewart] was leaving her and there was a fairly healthy dialogue amongst the producers about whether Porsha was going to come back at that time," Cohen revealed on the Jenny McCarthy Show in January 2020.
So what ended up saving Williams from Real Housewives extinction? The answer reveals a lot about the reality star as a person.
Porsha Williams proved her worth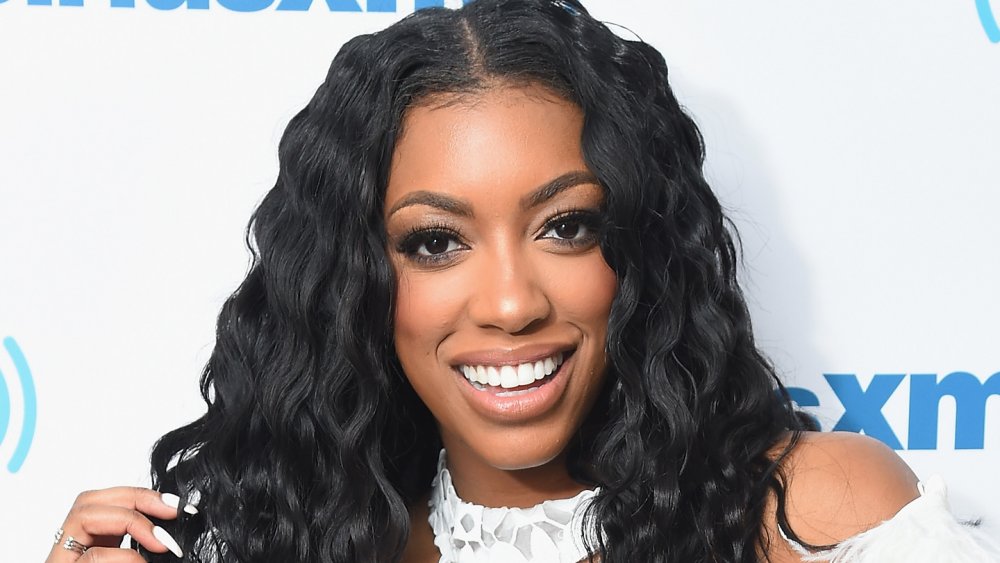 Michael Loccisano/Getty Images
Word to the wise: Don't underestimate Porsha Williams. Andy Cohen learned this valuable lesson at the Season 1 reunion of RHOA when his opinion of Williams' future on the show changed in an instant. "She gave like a two-minute soliloquy about who she was and how she was gonna live her life going forward and this was not going to define her and she's stronger than this and I was like, 'Oh my god,'" Cohen said about the reality star's response to her divorce from Kordell Stewart. "I totally underestimated this woman and look at where she is now on the show." He continued, "She got up there at that reunion and I was watching her and I was like, 'Oh my God,' I left, I was like, 'I stand for Porsha, that was incredible' and she cemented her place on the show."
Not only has Williams went on to have a successful career on RHOA, but she also scored a spin-off titled, Porsha's Having a Baby. Not too shabby for an almost fired reality star, right?