The Untold Truth Of Sasha Banks' Husband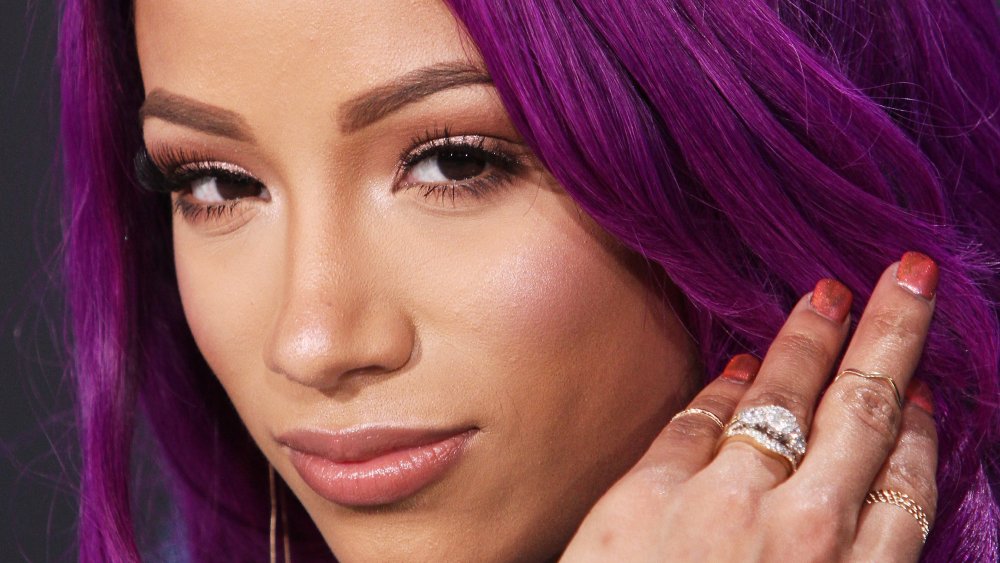 Maury Phillips/Getty Images
American professional wrestler Sasha Banks is one of the hottest WWE stars out there. The cameras love the feisty bombshell with the dangerous curves and bright purple hair, but what do people know about her low-key husband?
Banks — whose real name is Mercedes Justine Kaestner-Varnado — has been married to Sarath Ton since 2016. The self-proclaimed "ramen fiend" is a WWE costume designer and gaming champ. His Instagram consists mostly of workout pics, "before and after" home renovation shots, and cute photos with his famous wife.
"Happy 28th birthday to my amazing, lovely, beautiful, old ass wife @sashabankswwe," he wrote on Instagram on Jan. 26, 2020, alongside a photo of Banks. 
According to his feed, the lovebirds spend a lot of time hugging their dog and tasting wine in vineyards around the country. "Wine and dine me! @sashabankswwe," he captioned a snap at a winery in November 2019. "Down time with the wifey in napa...," he wrote alongside a shot at a vineyard in September 2019. 
Sasha Banks' husband is always in her corner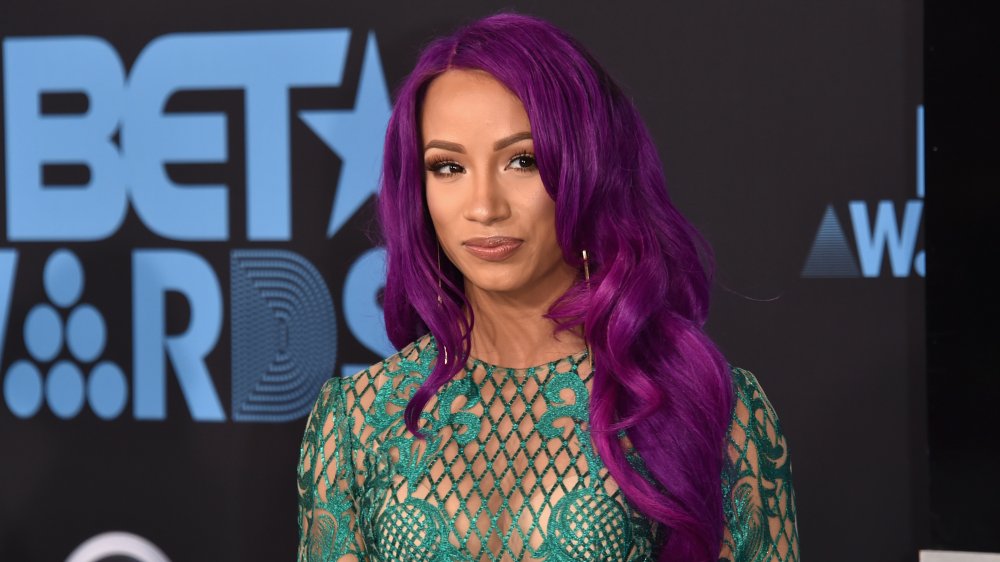 Alberto E. Rodriguez/Getty Images
Apart from posting about their romantic dates and relaxing family time, Sarath Ton is always in his wife's corner — at least, figuratively.
In 2019, after Sasha Banks lost her WWE Women's Tag Team Championships at WrestleMania and canceled an interview with talk show host Wendy Williams, Ton took to Twitter to stand up for his leading lady and hint at a possible exit from WWE.
"In life, there comes a point in time where passion and pleasure intersect with business and finances. Where the smart choice completely contradicts the right one. And when that time comes, some people will understand, but most people won't," he wrote. "They'll talk about you. They'll question whether you made a mistake. They'll cry because they miss you. They'll laugh and say good riddance. But at the end of the day. Your choices are your own." 
According to Forbes, Banks had been suggesting that she wanted to leave WWE for some time, but her shocking loss at WrestleMania 35 seemed like the final straw. However, neither Banks nor Ton have broken up with WWE as of yet.
Sasha Banks' secret wedding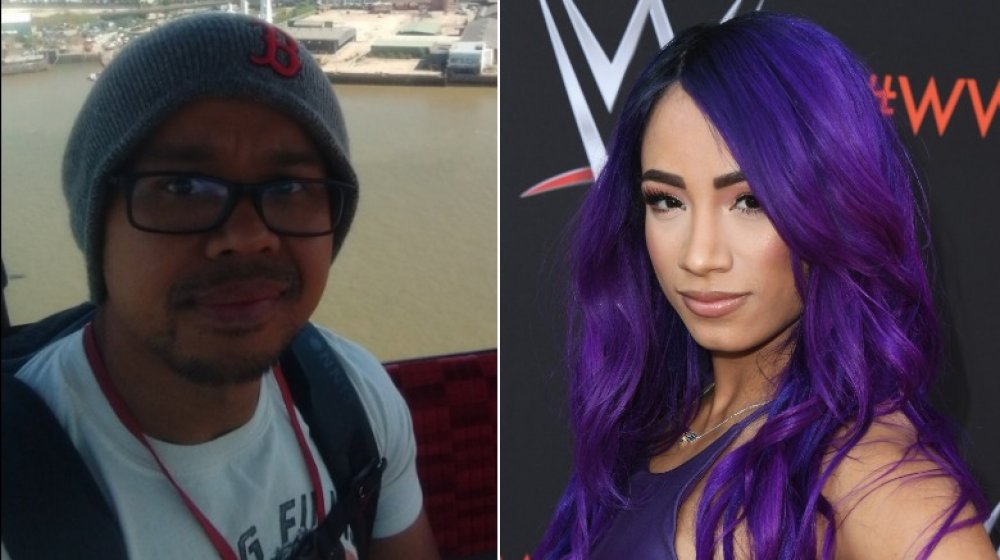 Twitter, Jon Kopaloff/Getty Images
Sasha Banks and Sarath Ton have worked hard to shield their relationship from fans. According to The Daily Star, they even kept their marriage a secret, saying "I do" in an intimate ceremony in 2016. Banks reportedly confirmed their marriage for the first time during a 2017 appearance on WWE announcer Lilian Garcia's podcast Making Their Way to the Ring (via Pro Wrestling Sheet). "You're the first one I've admitted it to. I am married. I just hide it because our fans are so crazy sometimes, you know?" she told Garcia. 
While she gushed about her happy marriage on the podcast, Banks explained that the social media hate her husband received after they went public with their love is what prompted her to keep their marriage a secret for months. "I just think fans are just so crazy. I see what they write to him on Twitter, and I don't like that stuff. If you're saying he's ugly, or he shouldn't be with me because of this or that, that hurts me, you know?" She added, "I just don't like that he reads that every day, you know what I mean? And he's such an amazing person."