Here's How Much Solange Knowles Is Really Worth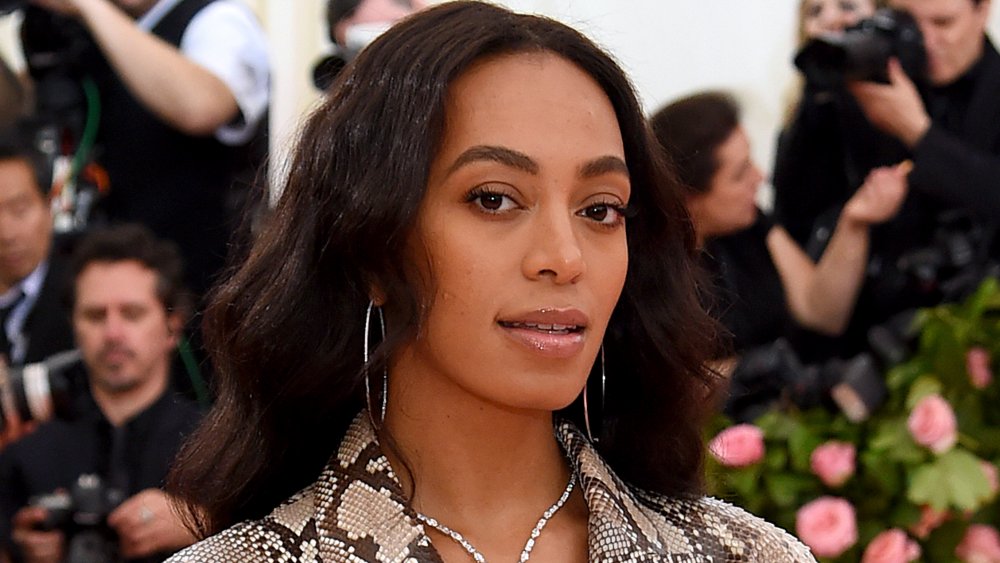 Jamie Mccarthy/Getty Images
While some people might think that Solange Knowles' biggest claim to fame is being Beyoncé's baby sister, Solange is actually a mega-talented artist in her own right. At just 16-years-old, Solange released her first studio album, Solo Star, and she's been shining brightly ever since. These days, Solange is a Grammy-award winner who has released several successful albums — one of which managed to top the Billboard charts. With 2016's A Seat at the Table, Solange snagged her first No. 1 album on the Billboard 200.
In addition to honing her musical skills, Solange has also tried her hand at acting. She's appeared in movies like Johnson Family Vacation and Bring It On: All or Nothing and has even popped up on a handful of television shows. Additionally, Solange did some voiceover work for the Disney Channel animated series, The Proud Family. Fun fact: Solange actually sang the theme song for the show with a little help from her sister's group, Destiny's Child.
Solange has made headlines here and there over the years for various things, but the biggest one was undoubtedly about the elevator fight seen 'round the world between her and Jay-Z after the 2014 Met Gala. Beyoncé alluded to the incident in her song "Flawless", singing, "Of course sometimes s**t go down/ When it's a billion dollars on an elevator," (via Genius).
That being said, let's take a look at exactly how much of that "billion" Solange accounted for.
Solange Knowles isn't worth quite as much as her sister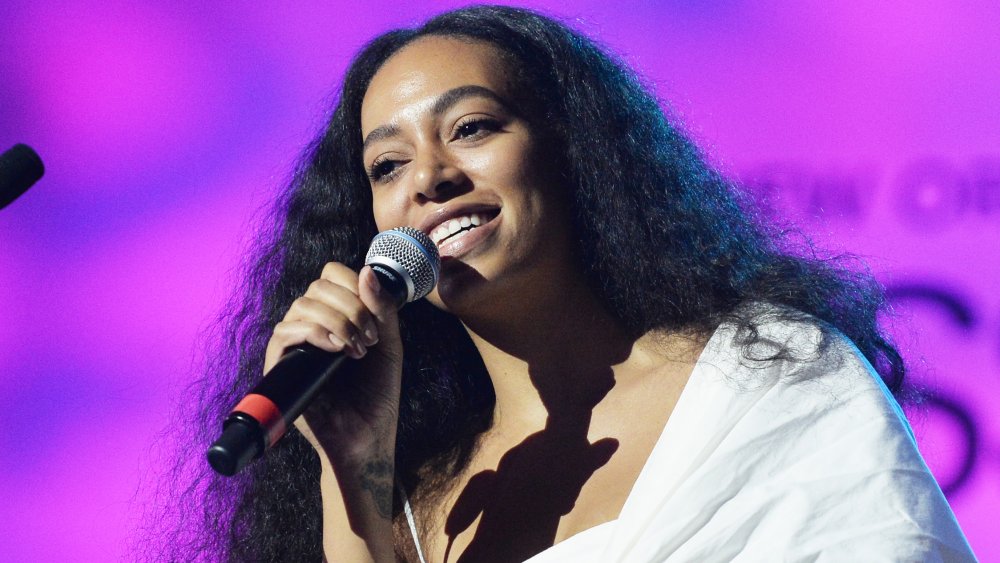 Paras Griffin/Getty Images
According to Celebrity Net Worth, Solange Knowles is worth a whopping $8 million. More than likely, a decent amount of her fortune is thanks to album sales over the years. According to Reuters, Solange's third record, A Seat at the Table, sold 46,000 albums within the first week of its release, which undoubtedly translated into a nice chunk of change. The singer-songwriter has also likely racked up a bit of money from touring her albums. However, at the time of this writing, Solange's last tour was her Orion's Rise tour back in 2017.
In addition to profiting from her music, there's a good chance that Solange has also added to her net worth by snagging some lucrative side gigs. In spring 2010, Rimmel London announced that Solange would be one of the new faces of the cosmetics company, per BET. At the time, she was also a spokesperson for the beauty brand, Carol's Daughter. Additionally, in 2017, Solange was pegged to be the face of Calvin Klein underwear, according to US Weekly. Surely, Solange didn't walk away from her endorsement deals empty-handed and probably made a pretty penny for her work. 
While Solange is sitting on quite a bit of money, it's not super surprising that her net worth pales in comparison to Beyoncé', who is worth a staggering $500 million, per Celebrity Net Worth. That being said, while Solange isn't quite as close to being a billionaire, she's definitely worked hard to earn a seat at the table and her money.