The Truth About Bray Wyatt's Ex-Wife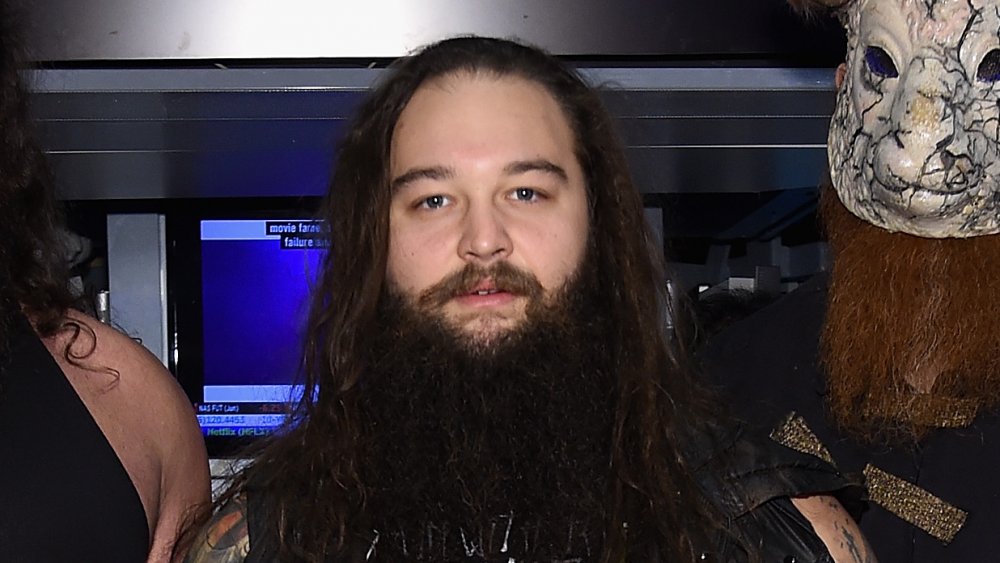 Jamie Mccarthy/Getty Images
In and out of the ring, "The Fiend" Bray Wyatt's life is filled with drama. Just like other professional wrestlers, Wyatt — real name: Windham Lawrence Rotunda — has made headlines in the past few years due to his scandalous love life.
In 2017, Wyatt's wife of five years, Samantha Rotunda, filed for divorce, alleging he cheated on her with ring announcer and former wrestler, Joseann "JoJo" Offerman. At the time, he denied the allegations and claimed his ex was simply trying to defame him (via Pro Wrestling Sheet).
Eventually, however, the truth was exposed via Rotunda's lawyer, who claimed there was proof that Wyatt had a close relationship with Offerman, according to the Daily Mail. Things got ugly, and the pro wrestler reportedly walked out on Rotunda and began dating Offerman.
In 2018, the WWE star even made their relationship Instagram official (while turning off the comments feature on his posts to avoid the backlash). And in 2019, the lovers welcomed a child of their own: a son named Knash.
Bray Wyatt's ex-wife Samantha Rotunda has moved on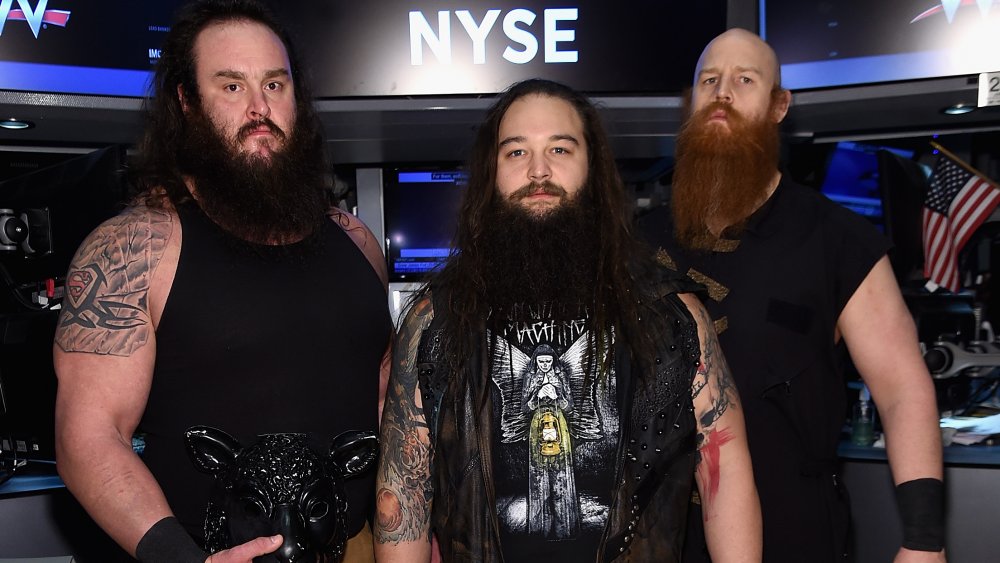 Jamie Mccarthy/Getty Images
Despite her heartbreak following Bray Wyatt's affair, Samantha Rotunda has also moved on. The Florida real estate agent is now dating a man named Dan Pixley, a landscape laborer, according to his Instagram bio. Things seem to be going well between the two, since in June 2019, Rotunda wished both him and her ex a happy Father's Day.
"I'm so thankful for their daddy @thewindhamrotunda who blessed me with the two greatest treasures in my life and continues to help raise these beauties and to @danpix54 who stepped in to this crazy life, not knowing what to expect, and truly loves my girls as though they were his own; protecting and supporting them each and every day," she wrote alongside a photo of her daughters holding hands with Pixley, and another of them holding hands with their dad.
"I am truly so thankful for both of these men and because of our team effort, that we are working on each and every day, my girls are growing into amazing little woman (who will never ever date....ever, if these guys have any say). It's not always easy, but it's our life, and they are what matters!," Rotunda continued, even throwing in the hashtags #coparenting and #myheartissofull. 
Bray Wyatt's messy divorce battle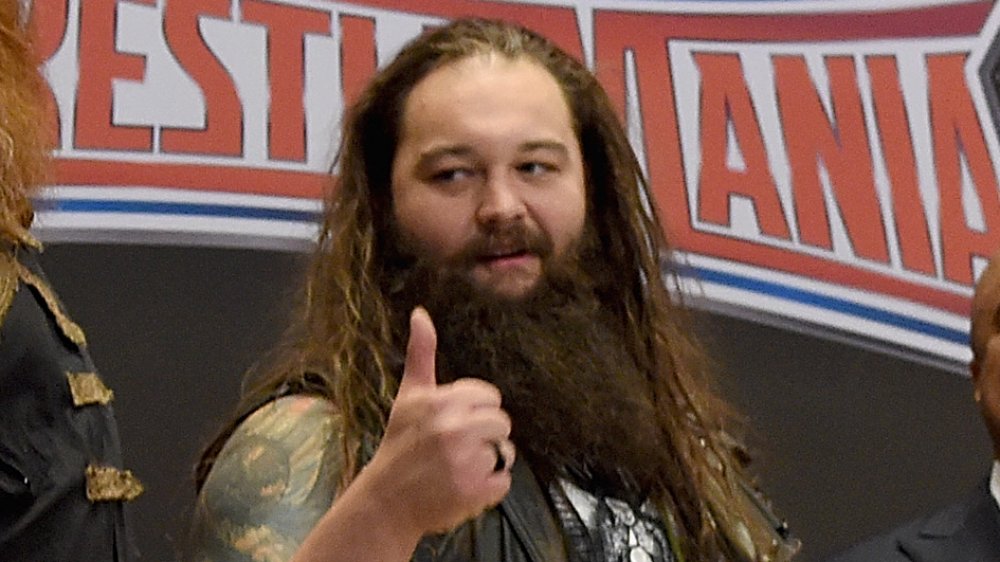 Jamie Mccarthy/Getty Images
Prior to the dissolution of their marriage, Bray Wyatt and Samantha Rotunda's love story was rom-com worthy, per Heavy. The two met as students at Troy University in Alabama and fell deeply in love. While Rotunda stayed to earn her degree, Wyatt — who was there on a football scholarship — left early to pursue a career as a professional wrestler. He signed with WWE in 2009. Two years later, in 2011, the couple welcomed daughter Kendyl. In 2012, they tied the knot, and in 2013, they welcomed daughter Cadyn.
When Rotunda filed for divorce, she asked for full custody of their girls and child support. She also asked to keep their family home in Florida's west coast (via Heavy). In 2018, however, Daily Mail reported Wyatt was avoiding paying his ex child support, and instead spending money on jewelry for his girlfriend, JoJo Offerman. He'd also reportedly been staying at the Total Divas star's apartment in Miami, rather than in West Florida, near his daughters.
After being forced into mediation, Wyatt agreed to pay his ex $14,765 per month in maintenance and child support. According to both Wyatt and Rotunda's Instagram posts, they've seemingly reached a co-parenting agreement since.
As for his wrestling career, Wyatt is set to challenge John Cena at WrestleMania 36, scheduled to take place from April 4 to 5, 2020.