The Untold Truth Of Adam Schlesinger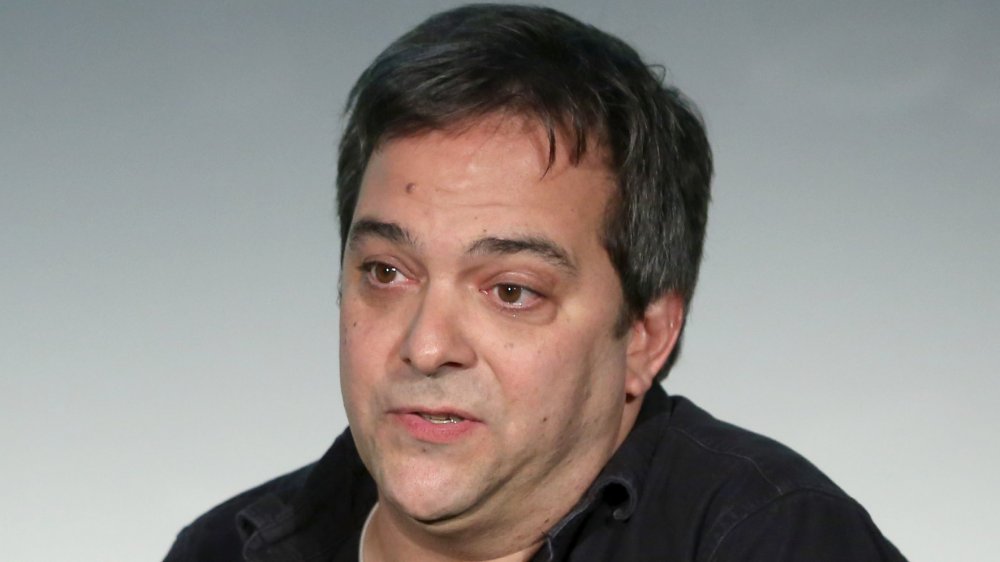 Cindy Ord/Getty Images
He wasn't known for being a chart-topping star or a well-known solo act, but, behind the scenes, he was one of pop-rock music's most underrated collaborators. On April 1, 2020, singer-songwriter Adam Schlesinger died from complications due to COVID-19. According to US Weekly, Schlesinger's attorney, Josh Grier, confirmed the news. 
On March 31, 2020, one day before his death, the singer's family took to Twitter to share a statement, saying that Schlesinger was being carefully treated by doctors and they were "cautiously optimistic" that he would recover soon. He was just 52 years old at the time of his death.
Those who didn't know Schlesinger— or think they didn't know him — would probably still recognize one of his biggest hits — the pop classic, "Stacy's Mom." Schlesinger, along with his Fountains of Wayne bandmates, released that track in 2003, and it remains an American go-to. Schlesinger co-founded the rock band, sang the songs and played the bass guitar, but Chris Collingwood was regarded as the lead guitarist and singer of the group. In 2003, Fountains of Wayne scored two Grammy nominations, one for Best Pop Performance by a Duo or Group for "Stacy's Mom," which they co-wrote, and another for Best New Artist.
Adam Schlesinger's fantastic career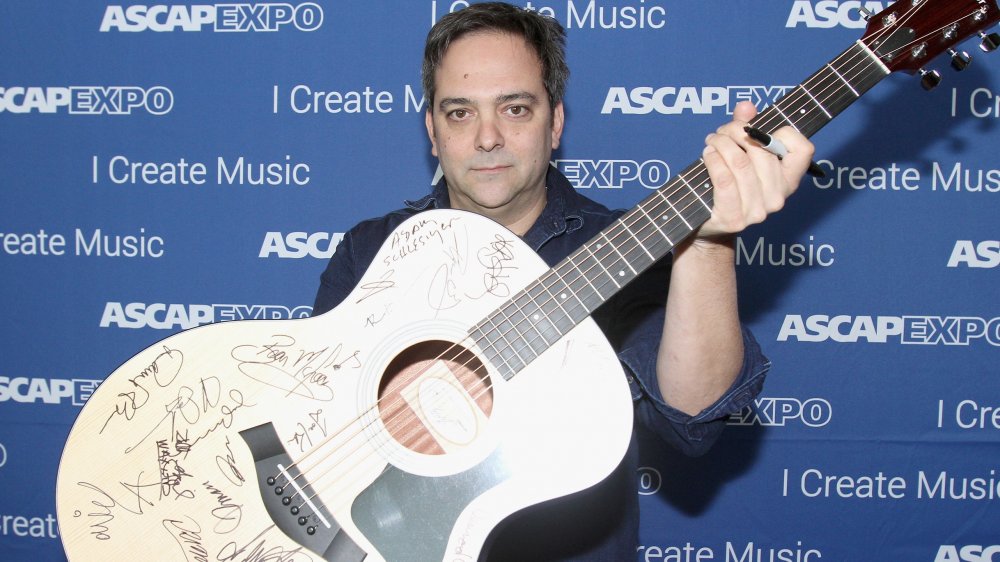 Maury Phillips/Getty Images
Over the course of his career, Adam Schlesinger quietly produced some of the most iconic songs in music, film, and theater. Case in point? In 1996, he wrote the song "That Thing You Do," for Tom Hanks' musical comedy of the same name. For that, he was nominated for an Oscar and a Golden Globe Award, according to Billboard. 
After learning of Schlesinger's death, Hanks took to Twitter to pay tribute to the late artist, writing, "There would be no Playtone without Adam Schlesinger, without his That Thing You Do! He was a One-der. Lost him to Covid-19. Terribly sad today. Hanx."
Schlesinger's genius lyrics also stole the spotlight in the film "Music & Lyrics," the 2007 romantic comedy starring Hugh Grant and Drew Barrymore. According to the Independent, the musician wrote the film's main track, "Way Back Into Love," which viewers will know is the heart of the on-screen love story. He also wrote the film's second biggest song, "Don't Write Me Off," which is sung by Grant in the movie. The songwriter even wrote the lyrics for America's "Work to Do," the track that plays over the end credits, per the Independent. 
Adam Schlesinger's lyrics live on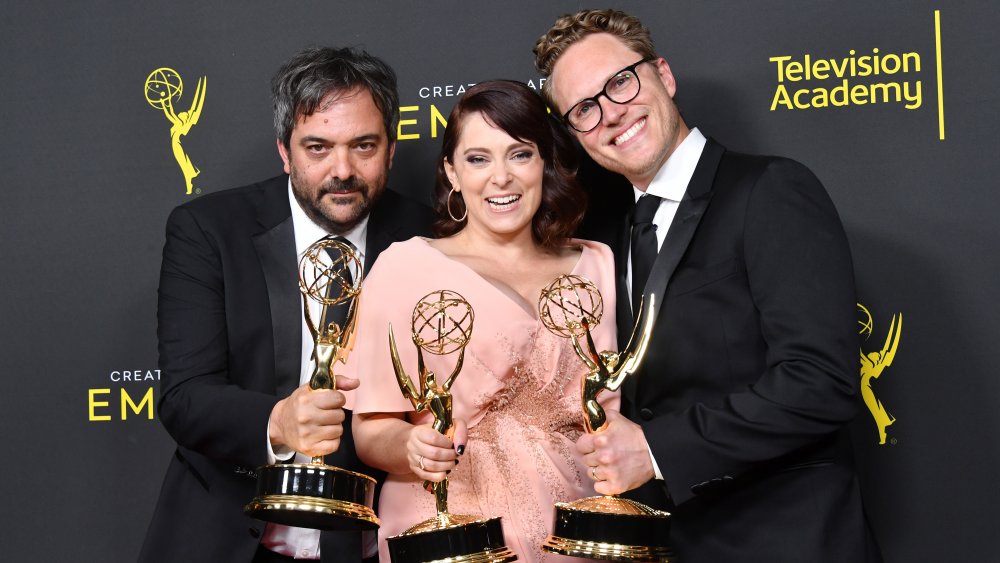 Amy Sussman/Getty Images
In addition to his work in the film world, Adam Schlesinger also thrived in the world of musicals. Alongside writer David Javerbaum, Schlesinger received two Tony Award nominations in 2008 for Best Musical and Best Original Score for "Cry-Baby," per Broadway World. Together, they were also nominated for an Outstanding Music and Lyrics Emmy in 2009 for "There Are Much Worse Things to Believe In" a song for Stephen Colbert's "A Colbert Christmas: The Greatest Gift of All!," per NPR.
Beginning in 2015, Schlesinger co-wrote more than 150 songs for the television show Crazy Ex-Girlfriend – for which he was the executive music producer — along with various collaborators, including actress Rachel Bloom. His work on the show earned him five Emmy nominations. At the 2018 awards show, he took home the Emmy for Outstanding Original Music and Lyrics for his song "Antidepressants Are So Not A Big Deal."
US Weekly reports that Schlesinger is survived by his two daughters, Sadie and Claire, whom he shared with ex-wife Katherine Michel. Our thoughts are with Schlesinger's loved ones during this difficult time.