Heath Ledger's Dad Claims Son's Death Was Heath's Fault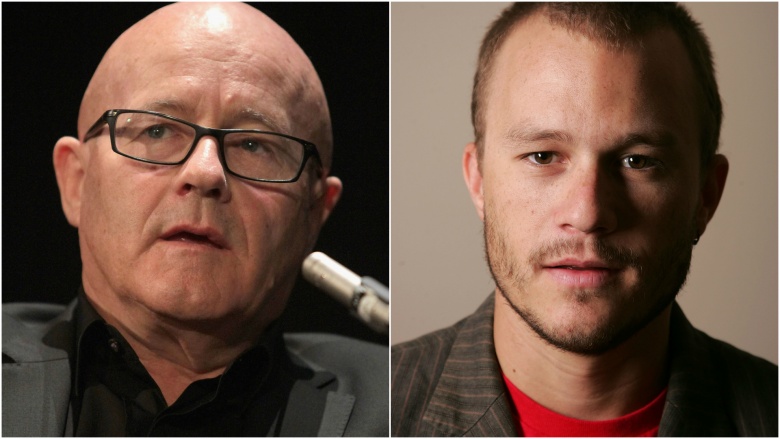 Getty Images
Heath Ledger's father said his son's tragic death in 2008 was Heath's fault and no one else's.
"It was totally his fault," Kim Ledger told the Daily Mail. "It was no one else's—he reached for them. He put them in his system. You can't blame anyone else in that situation."
Ledger was found dead inside his Manhattan residence on Jan. 22, 2008 of an apparent drug overdose. A few weeks later, the New York City medical examiner confirmed he died accidentally of "acute intoxication" after mixing six different prescription medications.
"That's hard to accept," Kim said, "because I loved him so much and was so proud of him." According to Kim, Heath's sister, Katie Ledger, spoke to her brother on the phone the night before his death and told him "not to take the prescription medications with the sleeping tablets." Heath told her, "'Katie, Katie, I'm fine. I know what I'm doing.' He would have had no idea," said Kim.
Kim believes Ledger's busy schedule led him to seek relief through prescription medication. "Because he was traveling a lot, he would pop in to a doctor," Kim said. "In the case of someone with a higher profile it's often a case of 'what do you want' instead of 'what do you need?'" He continued, "There's so much pressure on [actors] to perform so even though your body is telling you that it's not good and needs time, it's like 'just take these painkillers and keep going.' That was the case with Heath. He had to be back on set to finish [the next day]. They were doing night shoots in the freezing cold and he had a weak chest anyway. He'd caught this [cough] and just couldn't shake it but he thought he had to because he wanted to get the movie done."
Ledger died at age 28, just a few months before The Dark Knight hit theaters. The record-breaking Batman flick earned him an Oscar posthumously for best supporting actor, among many other accolades.