Here's Why Donald Trump Just Lost $1 Billion In A Month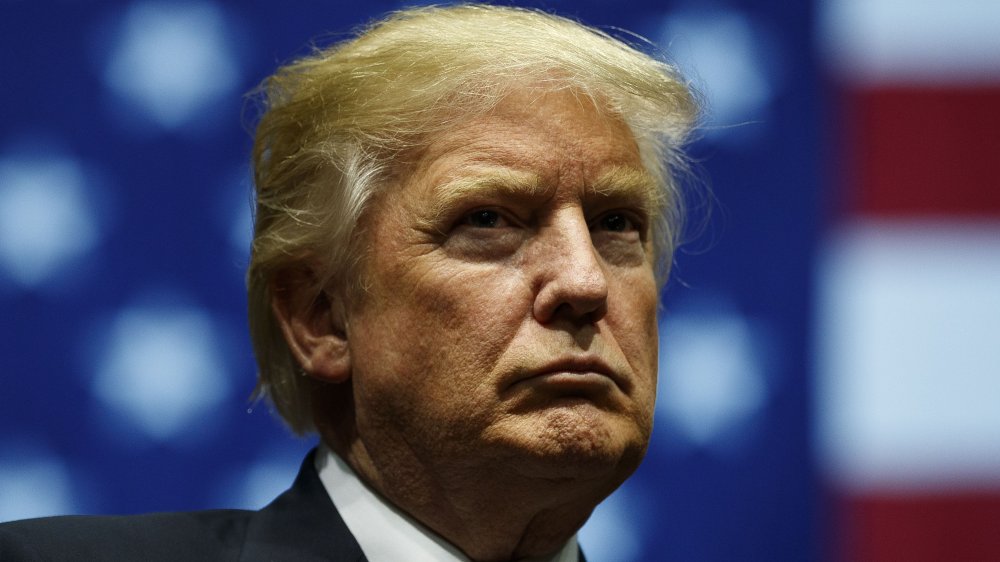 Drew Angerer/Getty Images
In light of the coronavirus pandemic, entire cities have been shut down in hopes of flattening the curve. Needless to say, there have been some serious economic impacts around the world. On April 2, 2020, The New York Times reported that in "only two weeks, 10 million U.S. jobs have vanished." 
Billionaires are also taking a hit because of the novel coronavirus. And while it may be difficult to drum up sympathy for someone complaining of financial loss who still has a few billion to their name, this level of monetary decimation can certainly help to illustrate the drastic damage the virus has caused all over the world.
One such billionaire who has lost a considerable sum because of Covid-19 is none other than Donald Trump, who has a reputation of using his fortune to brag and purchase expensive things. Vanity Fair has gone so far as to speculate that Trump is downplaying the coronavirus in an effort to financially protect himself. Forbes estimates that the president lost $1 billion in a month because of Covid-19's impact on segments of his business — let's take a look at the reason's why. 
Donald Trump's real estate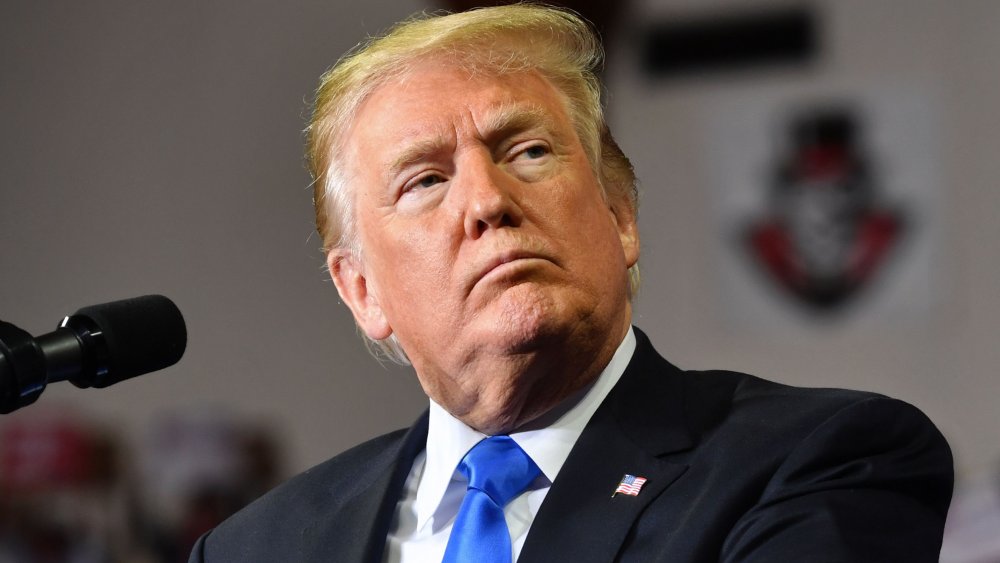 Nicholas Kamm/Getty Images
Forbes valued Donald Trump at $3.1 billion in March 2020. As of April 2020, he's valued at $2.1 billion. The majority of Trump's empire comes from commercial real estate, mostly in property near Fifth Avenue in Manhattan. Before the coronavirus, his holdings were valued at "$1.9 billion after deducting debt," according to Forbes. However, by March 18, 2020, the commercial properties were valued at $1.2 billion.
There's an added cause for concern here because as people work from home, there's a strong possibility that, even after the global pandemic has ended, both businesses and employees will see the advantage of staying home for work, thus potentially lessening the need for commercial real estate, as Forbes notes.
It's not just Trump's commercial real estate holdings that have been hit. Forbes adds that "the president owns more than 500 residential units across the country." While it's still too soon to make an accurate assessment of home sale data, the news outlet says that public markets "point to declining values." Additionally, Jonathan Miller, a residential real estate expert in New York told Forbes that people aren't likely to "make their largest financial investment of their life through a virtual tour."
Donald Trump and his lavish golf courses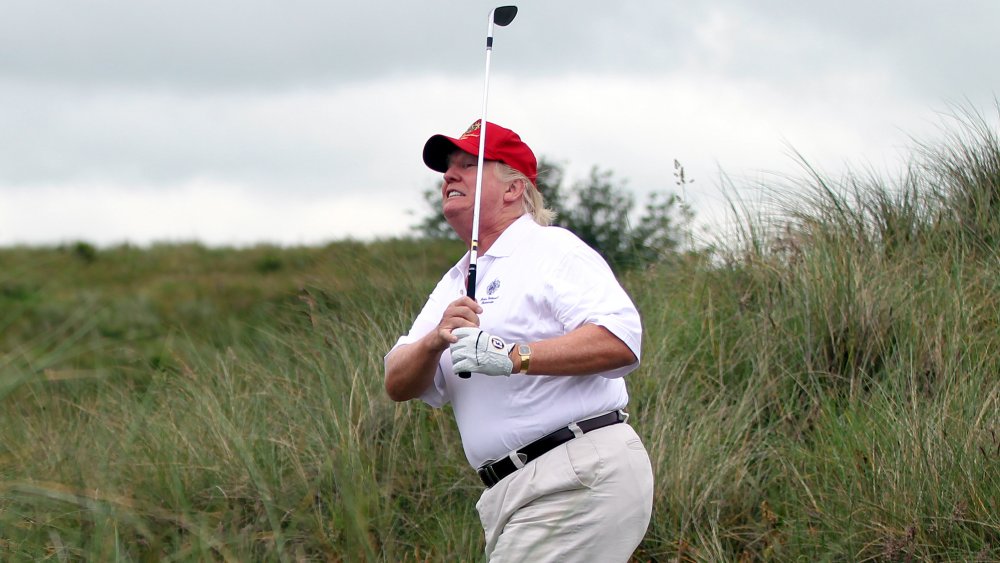 Ian Macnicol/Getty Images
Some of Donald Trump's other assets are also suffering because of the coronavirus. Forbes points out that Trump's hospitality holdings are suffering because of the quarantine efforts. The outlet adds that social distancing is somewhat easier on golf courses than other places, but also notes that during recessions, glamorous memberships at exclusive golf clubs are the first expenses to get cut. That being said, Forbes notes that Mar-a-Lago, the president's "most famous club," is still performing better than the rest of his clubs.
Interestingly, Trump got rid of stock holdings "long ago" and "now keeps an estimated $160 million safely in cash accounts," per Forbes. While he lost out on profits while the market was soaring, the "flat return" he's getting now is better than a loss. Forbes spoke with Joel Paige, a resort operator who managed "Doral's legendary golf resort" before Trump bought the property, and he said of Trump's recent financial loss: "My guess is this is just going to be a hiccup for him."