The Truth About Dolly Parton's First Celebrity Crush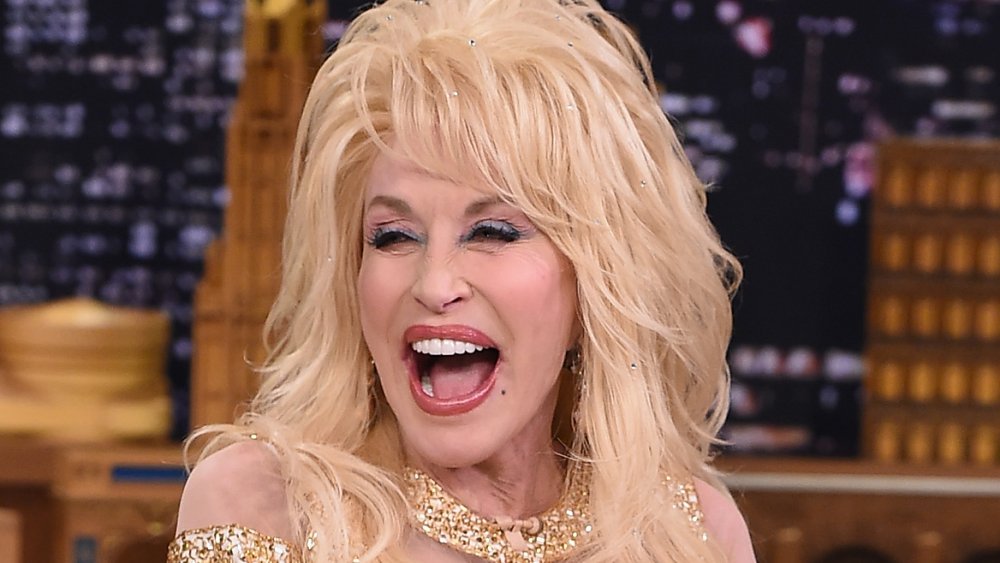 Theo Wargo/Getty Images
The first lady of country music, Dolly Parton, has been married to her longtime sweetheart Carl Thomas Dean for more than 50 years, but according to an interview she did in 2019 on Late Night with Seth Meyers, it was somebody else that made her heart pound as a young girl.
During the interview, Meyers asked the country legend about her time performing at the Grand Ole Opry, and that's when she let the cat out of the bag. "Well, actually, I became a member [of the Opry] fifty years ago," Parton told the late-night host. "That was my dream to be a member. But I've been actually doing the Opry ... sixty years because I was on when I was 13. It was amazing because my uncle Bill Owens used to take me back and forth to Nashville. That was when Johnny Cash was first on the scene."
The blonde bombshell started to get animated as she continued to discuss just how much Johnny Cash affected her. "He was the sexiest thing I'd ever seen," she proclaimed. "...And I was looking at him, and I was feeling all those things that you feel! That's the first time I really understood what sex appeal really was. And I just really fell into a burnin' 'Ring of Fire'!"
Dolly Parton 'fell into a burnin' ring of fire' over this celeb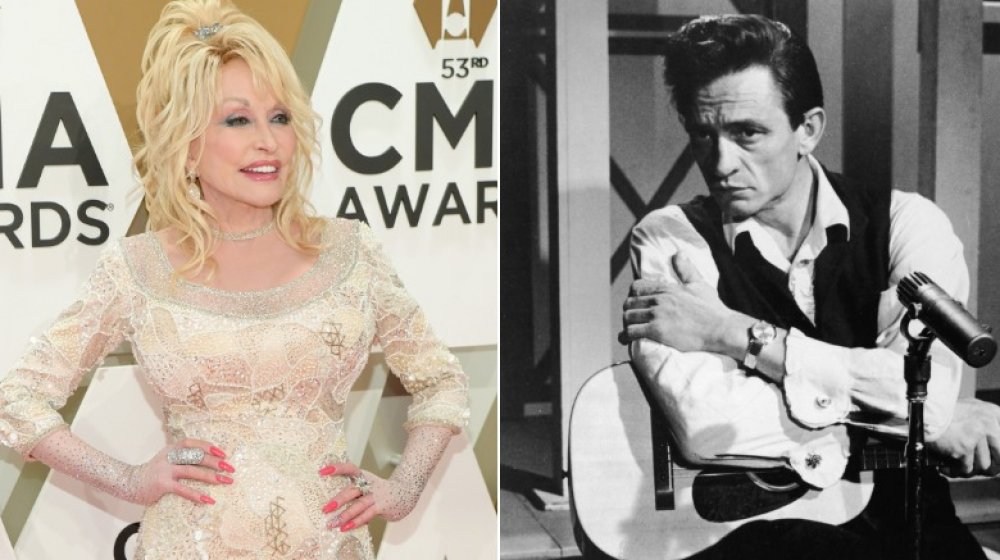 Jason Kempin, Hulton Archive/Getty Images
Dolly Parton and longtime husband Carl Thomas Dean married on May 30, 1966, when she was just 20 years old, per Oprah Magazine. She'd just gotten her big break, singing the demo "Put It Off Until Tomorrow" for country music artist Bill Phillips, and her very first single, "Dumb Blonde," was slowly climbing the Billboard charts. Many in the music industry encouraged her to wait to get married, worried that having a husband could impede her career. But in typical Parton fashion, she announced (per People): "I ain't waiting!"
When asked to reveal her secrets to a long-lasting marriage, she unabashedly shared her biggest tip. "I always joke and laugh when people ask me what's the key to my long marriage and lasting love," Parton told People. "I always say 'Stay gone!' and there's a lot of truth to that. I travel a lot, but we really enjoy each other when we're together and the little things we do."
The singer-songwriter — famous for tunes such as "Jolene," "I Will Always Love You," and the Kenny Rogers duet "Islands in the Stream" — celebrated her 50th wedding anniversary with Dean by renewing their vows at their home in Nashville. "I never really felt like I had the wedding that we really wanted," Parton told People. "He got all dressed up and I got all dressed up. It's been a good 50 years and I don't know how many more years we'll have left."