Linda Tripp's Family: What We Know About Her Husband And Kids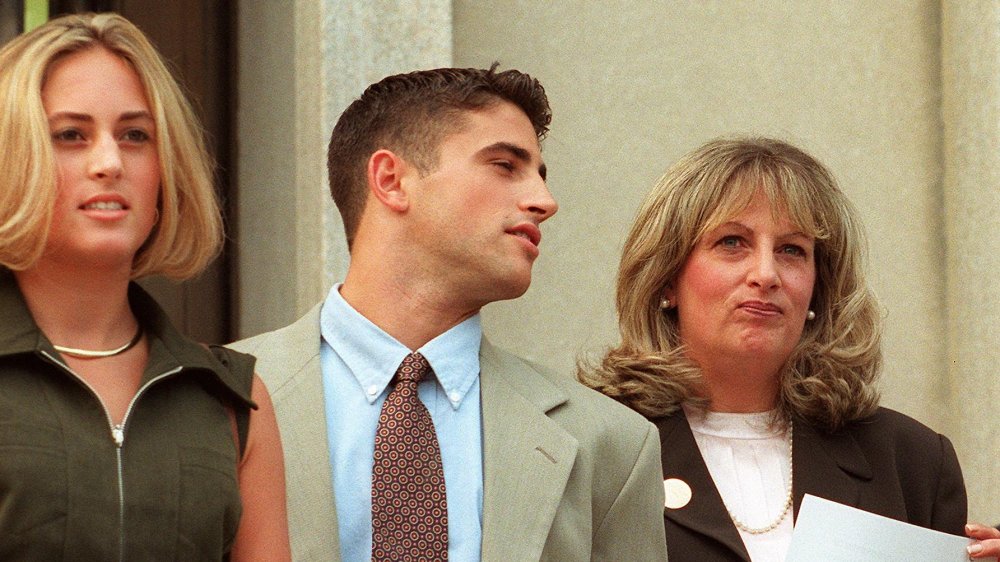 William Philpott/Getty Images
Linda Tripp died on April 8, 2020 of pancreatic cancer, according to the Daily Mail, after reportedly receiving her diagnosis less than a week ago when complaining of stomach pains. Linda was 70 at the time of her death, according to TMZ. She was responsible for taping the conversations of Monica Lewinsky and became the whistleblower in the 1998 impeachment of Bill Clinton after she gave information about their affair.
Linda is grieved by her husband, Dieter Rausch and two children: her daughter, Allison Tripp Foley, and her son, Ryan Tripp. According to TMZ, Allison said that Linda did not die of complications relating to the coronavirus. As the outlet shares, Allison updated friends and family of her mother's status on Facebook: "My mommy is leaving this earth. I don't know myself if I can survive this heartache." (The FB post cited by TMZ appears to have since been removed or made private.)
Someone wrote a tribute to Linda on one of Allison's other public Facebook posts: "Very few people have the guts to risk everything in life for the greater good. Linda Tripp was [incredibly] brave to risk the wrath of the [Clintons] and I really appreciate that about her." Allison works as a realtor in Virginia, where she lives with her husband and kids. 
According to the Daily Mail, Linda had seven grandchildren and they were the "joy of her days."
Linda Tripp is being mourned by her family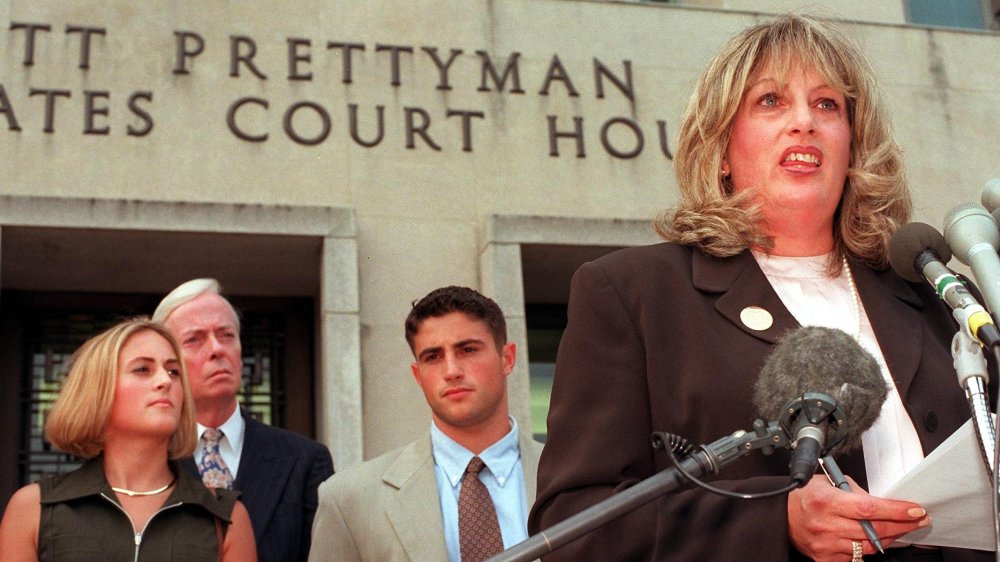 William Philpott/Getty Images
It seems that infidelity was a touchy topic for Linda Tripp, who was born in New Jersey in 1949. The New Yorker wrote a piece about her called "Portrait of a Whistleblower" in 1998 that offers some contextual background to Linda's involvement in the Monica Lewinsky and Bill Clinton scandal. Her father, Albert Carotenuto, and her mother, Inge, reportedly had a tumultuous marriage, and in Linda's senior year, her father, who was a school teacher, "had an affair with a fellow teacher, J. Lowe Davis, which was apparently one of many infidelities, and her parents quickly divorced." Linda's relationship with her father was plagued by conflict.
In October 1971, Linda married Bruce M. Tripp, a soldier who later became a retired Army colonel, according to The New Yorker. It was with Bruce that Linda had her two children, but they separated in 1990.
Fortunately, Linda met Dieter Rausch, an architect who was born in Germany, per Middleburg Life. After many years of knowing each other, they married in 2003, according to a 2015 article from Inside Nova. Rausch and Linda moved to Middleburg and opened a Christmas store called the Christmas Sleigh, the outlet reported. Both wanted a quiet life out in the country.
The Daily Mail reports that because of the coronavirus, there will be no funeral for Linda, but a memorial service will be held at a later date.