How Much Stassi Schroeder Is Really Worth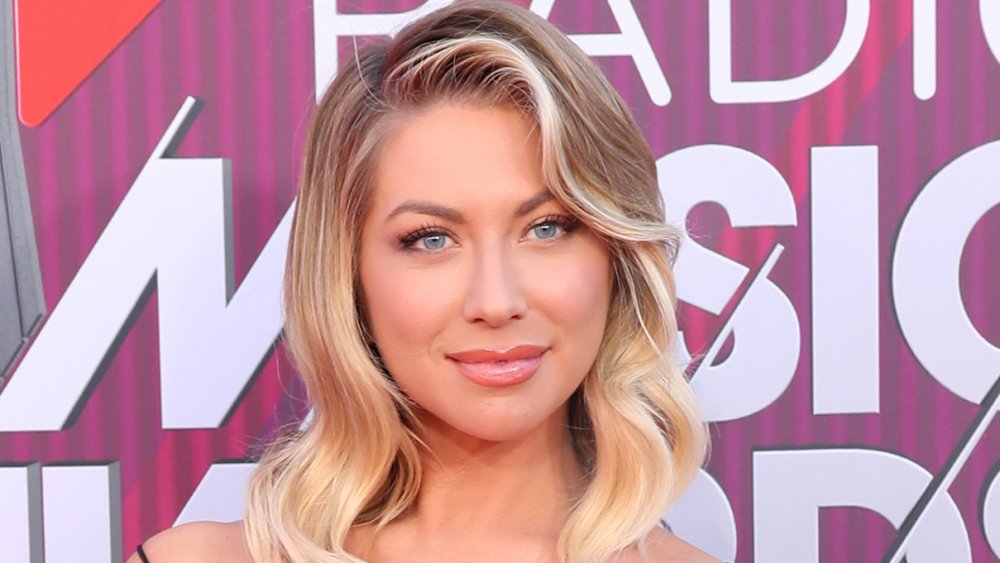 Rich Polk/Getty Images
We may receive a commission on purchases made from links.
Stassi Schroeder, best known for starring on the reality show Vanderpump Rules, first popped up on our television screens back in 2005 when she appeared as a contestant on The Amazing Race: Family Edition. After that, she showed up on a few episodes of the reality series Queen Bees in 2008 before joining Vanderpump Rules for its first season in 2013.
In an April 2019 Buzzfeed interview, Stassi was asked some burning questions, like whether her time on The Amazing Race was different than when she was on Pump Rules to which she replied, "Well The Amazing Race was the worst cause I was like sixteen and I was half goth, like, I couldn't fully commit. I didn't have my chin implant yet. I was definitely going through my awkward stage in high school and my dad put me on TV to wear no makeup...cause there's no time to actually wear makeup on The Amazing Race! So that was just horrendous." Amazing response.
Stassi added: "Way different from Pump Rules. Also, we don't have to, like, run, or exercise on Vanderpump Rules, so there's that." We hear you!
That being said, Stassi is not just a TV personality. The 31-year-old is also the author of The New York Times bestselling book, Next Level Basic: The Definitive Basic B**ch Handbook.
Stassi seemingly has it all: an amazing TV career, a life as an author and even a stunning engagement ring. So what is the Bravo star worth?
Stassi Schroeder has an enviable bank account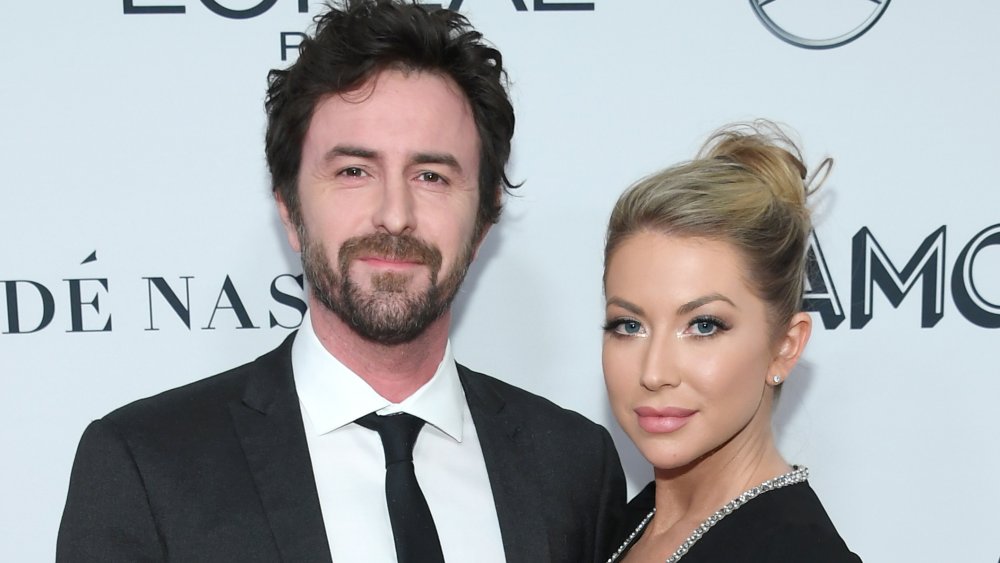 Dimitrios Kambouris/Getty Images
Thanks — at least, in part — to years of reality television gigs and her best-selling book, Stassi Schroeder is worth $2 million, according to Celebrity Net Worth. The outlet also notes that Stassi and her now-fiancé, Beau Clark, bought a 3,000 square foot home in the Hollywood Hills for $1.7 million.
Clark proposed to Stassi in July 2019 at the Hollywood Forever Cemetery, according to Bravo, and she was ecstatic about it: "We are freaking engaged! This was the perfect proposal. I got engaged in a cemetery, in a graveyard. This literally couldn't be more romantic. I'm so happy!"
The couple first met in August 2017 when they were set up by Stassi's close friends, Katie Maloney-Schwartz and Kristen Doute. Stassi's fiancé works in casting and has worked as an actor, according to Bravo, so he is no stranger to the Bravo star's public life.
In the Buzzfeed interview, Stassi shared that Clark loves to draw and paint, saying, "He likes to paint naked women a lot. Sometimes he doesn't put nipples on them, which I think is weird. I mean, he really likes Sci-Fi movies and stuff, so maybe it's like this whole alien thing." Stassi also shared that she's wild for conspiracy theories, so they're basically the greatest couple ever, who obviously have enough money in the bank to spend on whatever sparks their fancy.