This Is Dolly Parton's Favorite Song She Ever Wrote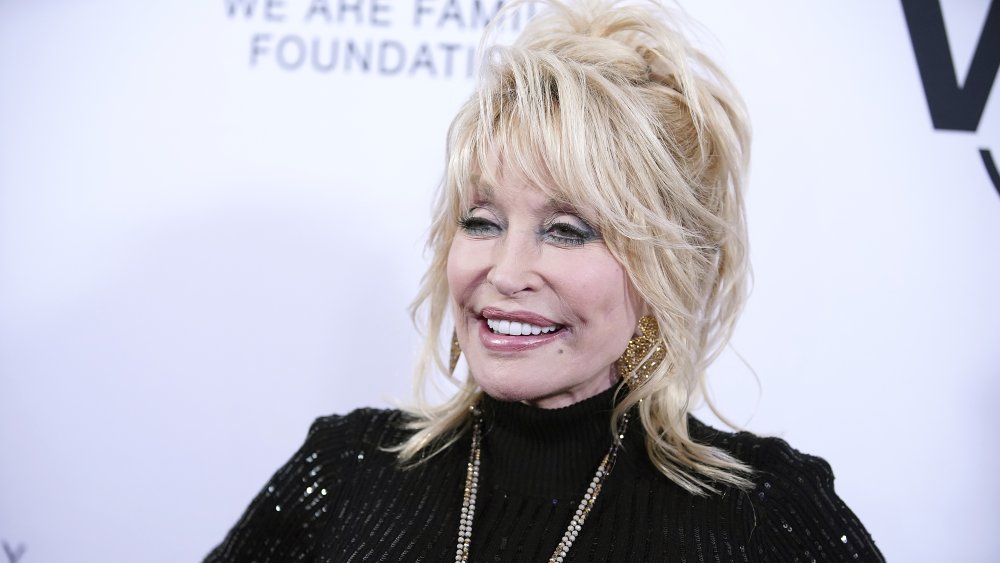 John Lamparski/Getty Images
Dolly Parton has blessed her fans with great music for decades. From "9 to 5" to "Jolene," there are many classics. Even so, there's one song that's closest to her heart. During a 2015 interview for The Tennessean, Parton shared, "People often ask me, of all of the thousands of songs I've written in my lifetime, if I have a favorite. I do have have a personal favorite, and it is 'Coat of Many Colors.'" The 1971 track is about her mom, Avie Lee Owens, who sewed fabric scraps together into a coat for Parton.
Parton discussed this during her 2000 address to the Association of American Publishers. The country singer recalled, "Mama had a great attitude, and she used to talk to us about [how] you don't have to have money to be rich. The same theory of... a person can make money, but money cannot make a person." 
Parton continued, "I got to school and the kids all laughed at me and it broke my heart, it really did. And I was really upset about that." Her mom explained, "We're not poor. I'm tellin' ya, you just look around you. You know, we've got love, and we've got kindness, and we've got understanding. And there's a lot of people in worse shape than we are."
Parton incorporated that experience into songwriting, saying, "I had been so hurt I'd carried that hurt around for so long. And when that song became a hit, that hurt left me."
Dolly Parton turned her favorite song into a book and a movie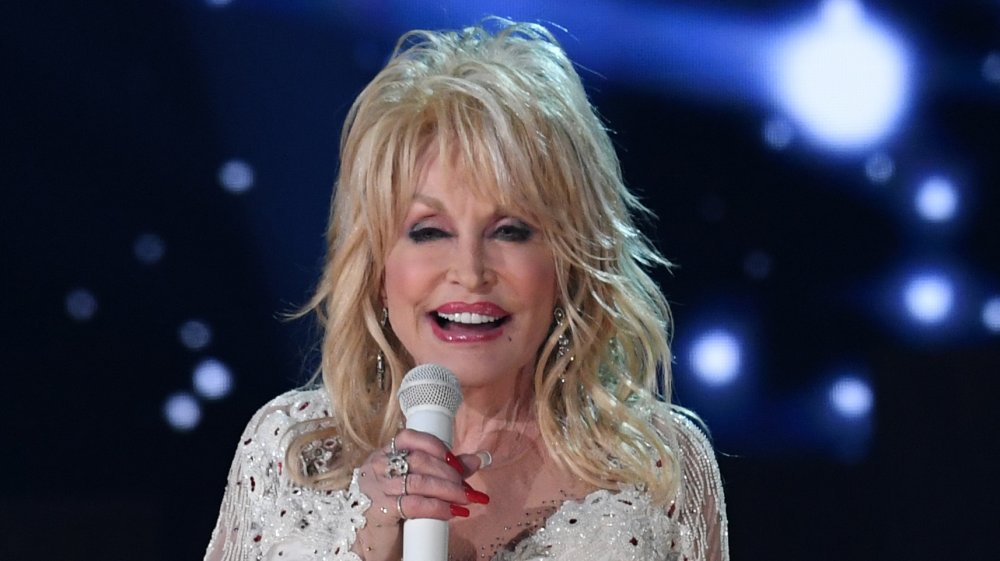 Robyn Beck/Getty Images
Unfortunately, Dolly Parton admitted to The Tennessean, "I do not have the original coat, because when we were growing up, Mama made scraps out of everything." However, she does have the next best thing — "My mother, years ago when the song became a hit, she made a little mockup, a little replica of what she remembered in her mind that the coat was," Parton shared.
The song meant so much to Parton that she adapted it into a TV movie — which got nearly 16 million views (per Parade) — and a children's book. She shared, "As a matter of fact, one of the things I'm proudest of is the little book that we had out." As Parton explained, the track has become "an anti-bullying song" in schools: "It lets people know that we're supposed to love one another for who and what we are, and to celebrate our differences because we shouldn't all be the same."
While Parton didn't have a traditional coat as a child, she gained so much more. She said it best when declaring, "To me, it's more than a song. It's an attitude. It's a philosophy." In a full-circle moment, Parton wanted to buy her mom a mink coat with earnings from the song — but ultimately, her mom (who sadly passed away in 2003) realized she had no need for such a fancy coat and preferred the money instead.