The Real Reason Raven-Symoné And Kiely Williams Didn't Get Along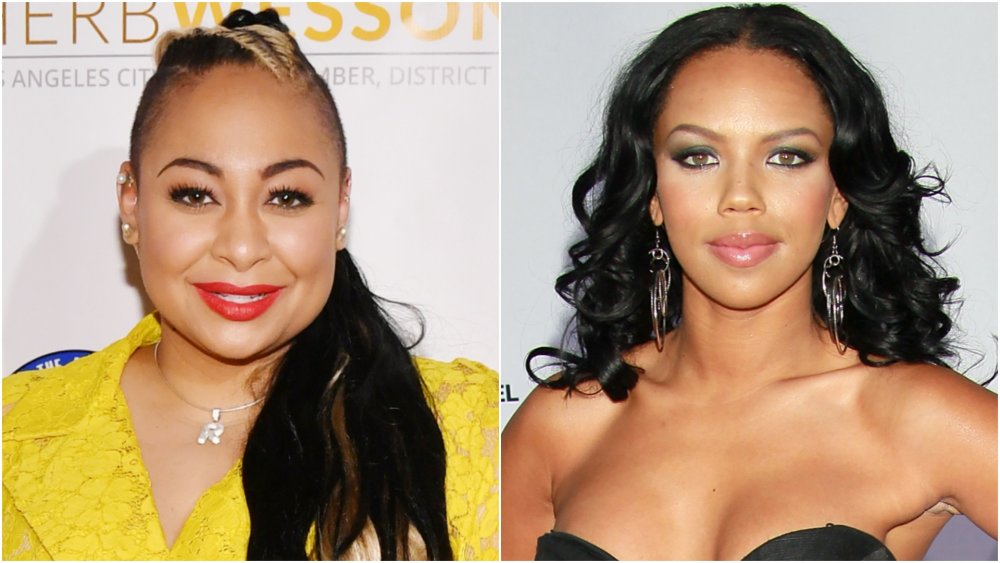 Amy Sussman, David Livingston/Getty Images
As the country answers health officials' call to stay home to stop the spread of the coronavirus, celebrities have been using this time to host Instagram Live sessions to entertain fans. While many broadcasts are casual or silly, when former Cheetah Girls co-stars Raven-Symoné and Kiely Williams got together on the platform, the experience was much more cathartic and therapeutic.
Fans of the mid-aughts Disney film franchise know that Raven-Symoné and Williams starred alongside Sabrina Bryan and Adrienne Bailon to form the Cheetah Girls, a fictional girl band. However, while all four girls starred in the the first two films — 2003's The Cheetah Girls and 2006's The Cheetah Girls 2 — the third installment, 2008's The Cheetah Girls: One World was missing Raven-Symoné. While many weren't sure about what really went on behind the scenes, the two actresses hashed out their feud and made amends right in front of our very eyes.
"Here's the thing, I feel like everything leading up to this moment has been more climactic than what's about to happen," Williams said on Instagram Live in April 2020 (via People). "The expectations are high."
"I don't have a problem with it," Raven-Symoné said. "I've put myself in places with people that are all kinds of different ways, and that's how it is. Because of you, I get to talk to you and heal a wound from that time period when we were younger." 
So what really sparked Raven-Symoné's exit?
Raven-Symoné felt excluded on the set of 'The Cheetah Girls 2'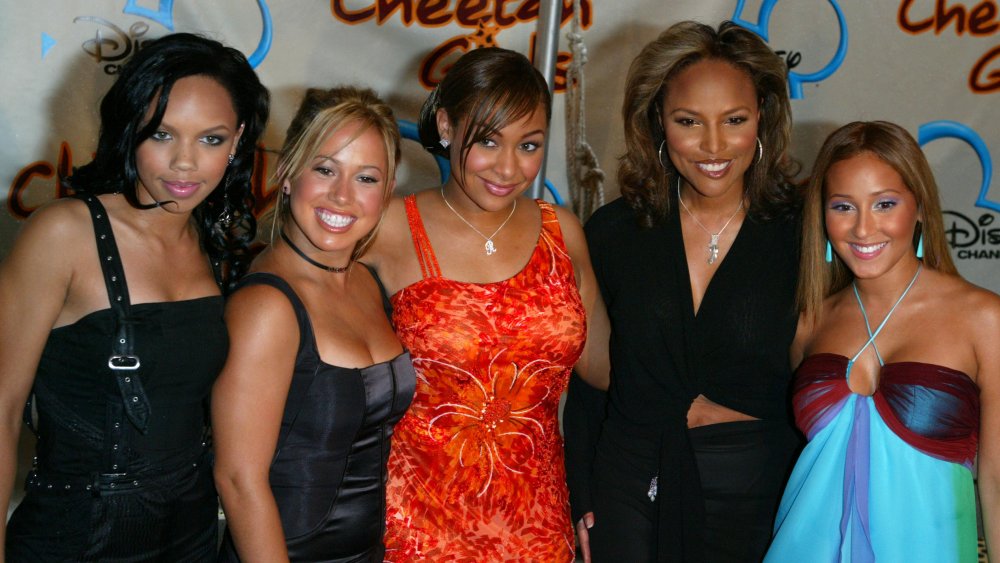 Matthew Peyton/Getty Images
According to Raven-Symoné, there were multiple factors at play when she exited Disney's Cheetah Girls franchise. "The cliquish way that there was during [The Cheetah Girls 2] made me feel excluded from my original team set," Raven-Symoné said on Instagram Live (via People). 
She continued: "Not that it was strong to begin with, but I felt excluded. That was when me and Belinda started being friends because we felt ostracized." The actress was referring to real life singer-songwriter, Belinda Peregrín Schüll, who played the antagonist of the second film, in which the Cheetah Girls travel to Spain to battle fictional Mexican pop star Belinda Marisol in a music competition.
Other factors that contributed to Raven-Symoné's Cheetah Girls departure stemmed from her and Williams' shared past. "We have other things that just led up to that moment that just were weird, personal outside of business," Raven-Symoné added. "Back in the day, you came up and said, 'I auditioned for The Cosby Show, too. And I didn't get it.'"
"Because I'm not a good actress! It's true," Williams said. "I didn't get that part, and it's all right. I could understand what you're trying to say. I'm a lot, so I get it. I would never try to hurt you on purpose."
"Well I appreciate that, sweetheart, and I release any pain towards you that I have, and I cancel, clear and delete it," Raven-Symoné replied. Quarantine appears to have helped these former friends heal old wounds!
Raven-Symoné wants Kiely Williams to repair her relationship with Adrienne Bailon, too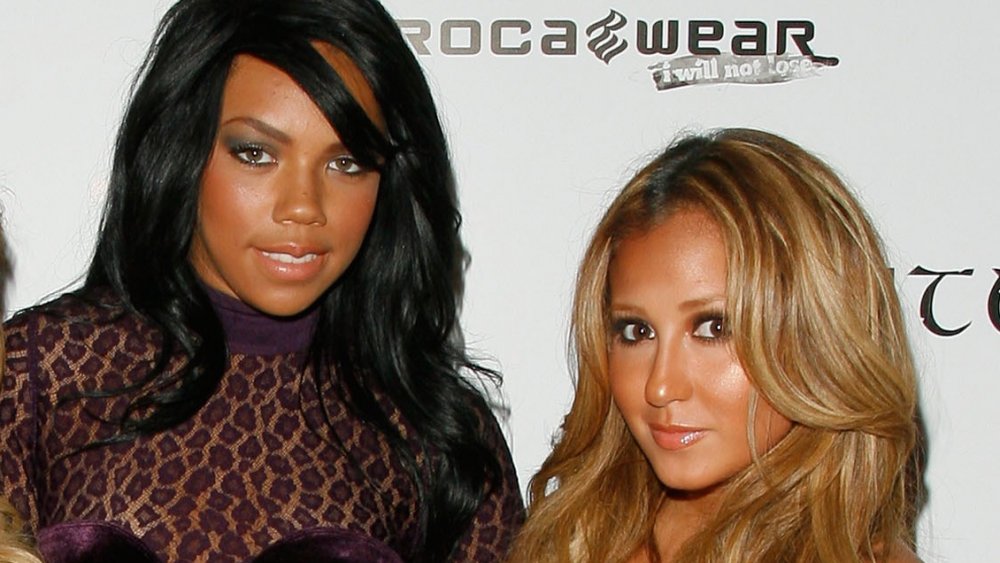 Mark Davis/Getty Images
Now that Raven-Symoné and Kiely Williams seem to have repaired the rift in their relationship, the That's So Raven star wants to help Williams do the same with their former co-star Adrienne Bailon. Willams and Bailon knew each other before the Cheetah Girls as both were members of R&B girl group 3LW. However, in the years following their creative collaborations, they also grew distant.
"She didn't come to my dad's funeral or call me when he died," Williams told Raven-Symoné during their Instagram Live conversation (via People). "I'm sorry, I'm not trying to be messy. I'm being for real with you, no. You can say what you want about me and how you felt about me, but you can't ever say that I didn't f***ing ride for Adrienne. You can't say that."
"Count to five for two seconds," Raven-Symoné said as she tried to calm Willams down. In the end, Raven-Symoné wanted Willams to realize that friendship will always be more important than any feud. "You prideful asses need to calm down and say, 'I'm pissed at you, but let's talk about it,'" she said."Maybe Iyanla [Vanzant] will be able to fix the Cheetah Girls, who knows," Williams replied. 
If these difficult times have taught us anything, it's to cherish those you hold dear. We're rooting for the reconciliation... and maybe a Cheetah Girls reunion, too?