Black Ink Crew: The Real Reason Young Bae & Miss Kitty Stopped Being Friends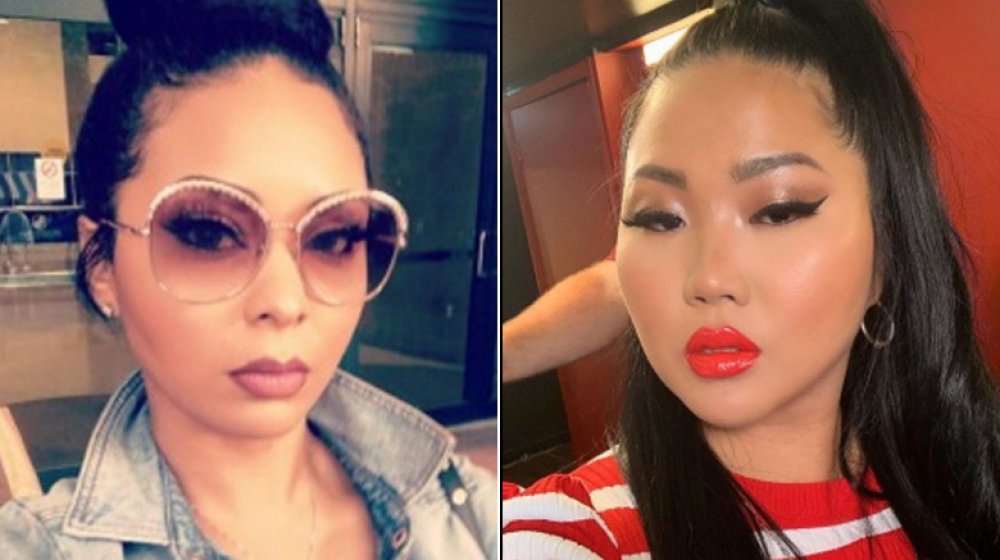 Instagram
It's not like the drama was ever lacking between them on Black Ink Crew: New York, but the ongoing feud between reality stars Young Bae and Miss Kitty is more than extra this season. After their physical altercation during the Season 8 mid-season premiere, Young Bae is trying to set the record straight when it comes to her and Miss Kitty's issues. 
During the infamous episode, "Bae punched Kitty in the face with a purse while yelling, 'You a f***ing punk a** b***h,'" per Atlanta Black Star. Word is that Bae was angry that Kitty was going to set up shop with the Black Ink Chicago crew. Kitty had also allegedly hooked up with Chicago cast member Ryan Henry, who is friends with Kitty's ex, Ceaser Emanuel, as reported by Urban Belle. But the bad blood between these two apparently runs much deeper than just those Chi-town connections, at least if you believe what Bae had to say about the whole dynamic. 
Bae told Atlanta Black Star that she has no issue with Kitty reportedly sleeping with anyone at all. "Why would I have a problem with her because she's sleeping with somebody? Who cares about who f***ed who?" she quipped. "Like we're adults. We only know because she talked." Instead, Bae's beef supposedly involves her child.
Young Bae claims Miss Kitty crossed a line
Young Bae insists that she was upset with Miss Kitty because she allegedly said something about her 1-year-old son, Niko, though she didn't specify exactly what was said. "I don't have to be a friend with somebody who talked about my child," mama Bae said, via Atlanta Black Star.
Kitty denied doing anything of the sort in a since-deleted Instagram post. "I don't talk about people's children," she said (per Atlanta Black Star). Kitty insinuated that Bae may be using her to deflect attention from Bae's alleged relationship with Black Ink Crew bigwig Ceaser Emanuel. "That lie was started to try and make me look bad so when it come out that she'd been sleeping with the boss it can be like 'oh my gosh me and kitty wasn't friends because kitty said this about my child' no I didn't, stop lying on me darling," Kitty said. 
Will Young Bae and Miss Kitty call a truce?
This isn't the first time that Young Bae has been accused of lying. During the first half of Season 8 in October 2019, Bae told co-star Donna that she'd suffered a miscarriage and that Rob (Niko's dad) wasn't around to help out. According to Urban Belle, Rob pushed back on Instagram, saying that people "always seem to forget all that you do, all that you have done," while asserting this his son is always a priority in his life. "My goals will never come before raising him," he wrote, seemingly insinuating that Bae was stirring up drama for ratings. After all, higher ratings are good for business, right?
Despite all the back and forth between Young Bae and Miss Kitty, this isn't the first time they've gone at each other, only to make amends later. It's still possible that these two talented tattoo artists will resolve their differences, even if the bad blood cuts are a little deeper this time around.