Melissa Cohen: The Truth About Hunter Biden's Wife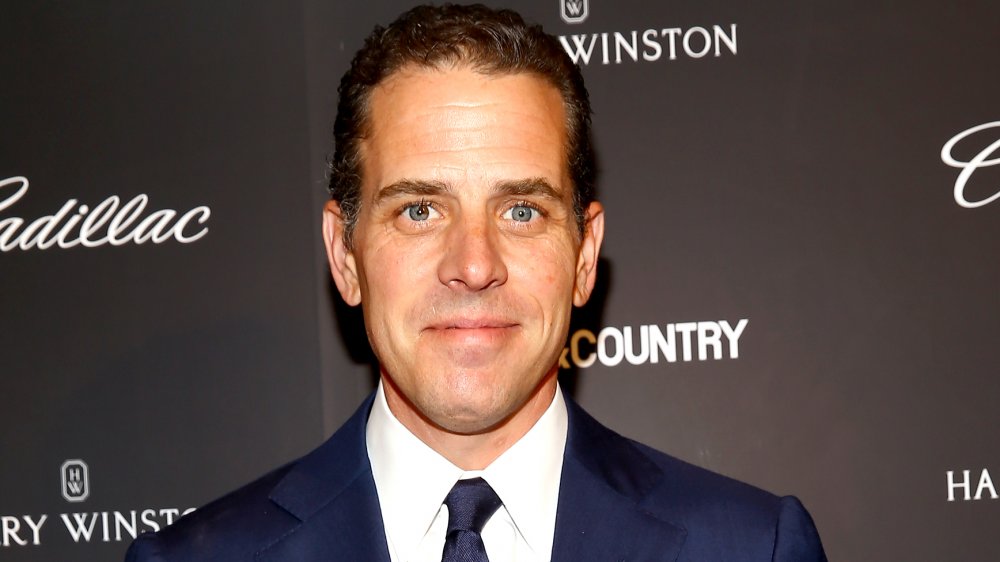 Astrid Stawiarz/Getty Images
As former vice president Joe Biden prepares to take his place as the Democratic nominee for President of the United States, the candidate is marking another milestone in his life — becoming a grandpa again. That's because on March 28, 2020, Hunter Biden, 50, and his 30-something wife, Melissa Cohen, reportedly welcomed their first child together. Amid the global coronavirus pandemic, the pair's "beautiful and healthy baby boy" was born in Los Angeles, Melissa's brother, Garyn Cohen, told Page Six.
"We are ecstatic about the baby," Garyn shared with Page Six before the child's birth. "We actually feel that like a time like this, with the whole world in crisis, bringing a beautiful baby into the world is an opportunity to focus on the good, instead of this virus that is ravaging the world and causing a pandemic."
Although their newborn son might be the South African native's first child, this baby makes five for the controversial Hunter, who's complicated love life produced three children with first wife, Kathleen Biden, and one daughter with Lunden Roberts, a 20-something from Arkansas. Hunter married Cohen in May 2019, the same month Roberts filed a paternity suit against him, per CNN, and his whirlwind romance was also overshadowed by his involvement in Senate's impeachment trial against President Donald J. Trump.
If you weren't aware that Hunter Biden had remarried, you're probably not alone — here's everything you need to know about his second wife.
Hunter Biden "instantly fell in love" with Melissa Cohen
Thanks to reality TV shows like Love Is Blind and The Bachelor, we've become accustomed to the notion of abbreviated courtships. But if you think getting engaged after two months sounds wild, then Hunter Biden and Melissa Cohen's relationship will blow your mind. Biden told ABC News that he met Cohen through a friend of hers, and the acquaintance jotted Cohen's phone number on his hand and insisted the two connect. Days later, Biden reportedly tattooed "shalom" on his arm to match Cohen's Jewish "peace" symbol and, within the week, the two married at Cohen's apartment in the presence of friends.
"I instantly fell in love with her. And then I've fallen in love with her more every day," Biden said. "I've gone through my own struggles... I have fallen and I've gotten up... Every single one of those things has brought me exactly to where I am right now, which is probably the best place I've ever been in my life."
And, despite the drama surrounding Donald Trump's impeachment trial, Cohen agreed that the two were blissfully happy. "I would call it the honeymoon phase, definitely," Cohen explained. "Although, I have an inclination that I'm gonna be in the honeymoon phase for a very long time." She added, "Things have not been easy externally, but internally things have been amazing." 
Although both parties were married prior, their surprise union seems solid.
Joe Biden is thankful Hunter Biden found love again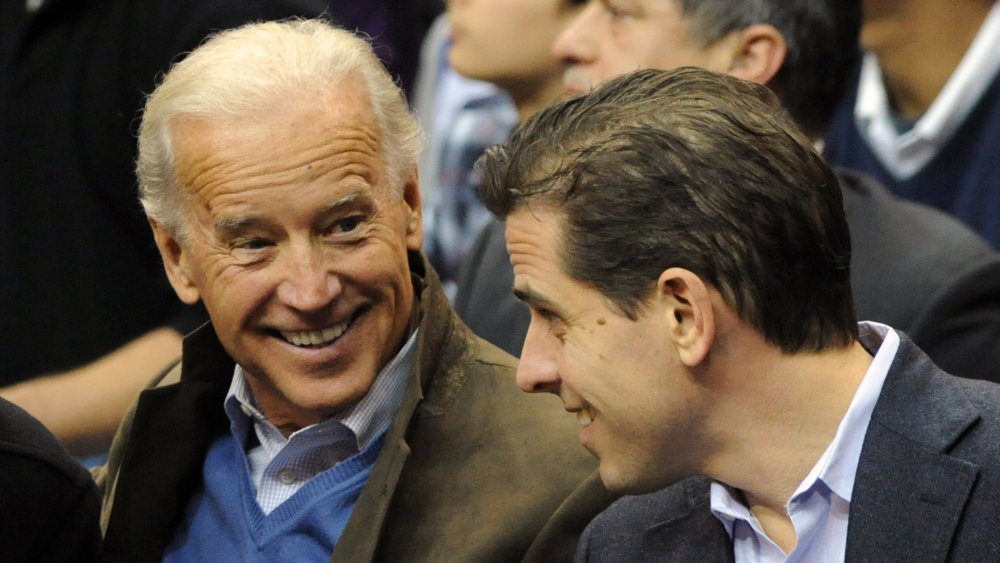 Pool/Getty Images
Although Hunter Biden and Melissa Cohen didn't have time to gather their families for the ceremony, the thrilled couple reportedly called their parents after they said "I do" to share the good news. Melissa's father, Lee Cohen, told Page Six that she seemed "very happy" after their nuptials, and Joe Biden was apparently grateful for his new daughter-in-law.
"I called my dad and said that we just got married. He was on speaker, and he said to her, 'Thank you for giving my son the courage to love again,'" Hunter told The New Yorker, with tears in his eyes. "And he said to me, 'Honey, I knew that when you found love again that I'd get you back.' And my reply was, I said, 'Dad, I always had love. And the only thing that allowed me to see it was the fact that you never gave up on me, you always believed in me.'"
After struggling with substance abuse for years, Hunter found solace in the love and support of his father. "I talk to my dad every day. I live my life in the open," Hunter told ABC News. "And the reason I'm able to do that is because I am absolutely enveloped in love of my family." 
Although there isn't much public information about Cohen, as she seems to prefer her privacy, we do have interesting details to share about why Hunter Biden split from Beau Biden's widow.