The Untold Truth Of Jimmy Webb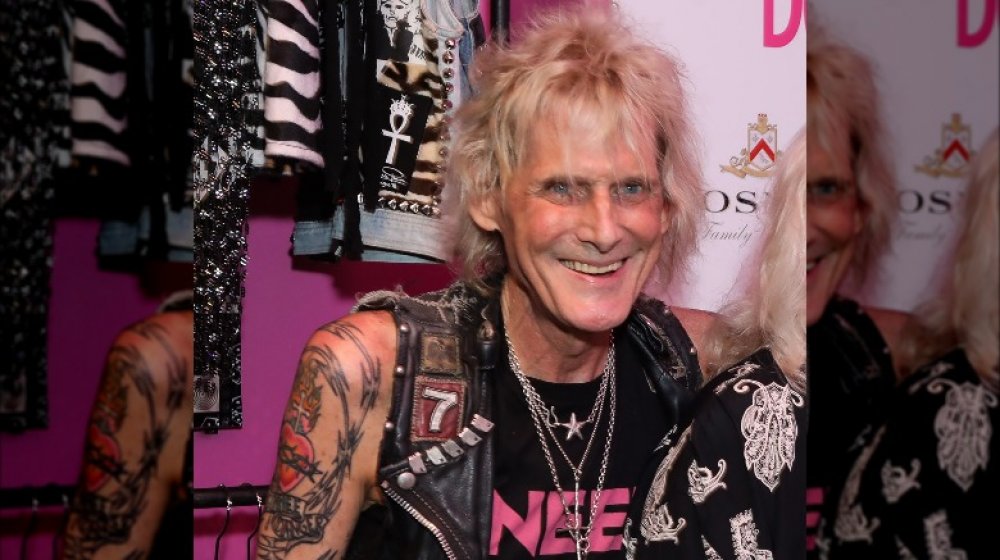 Gonzalo Marroquin/Getty Images
Jimmy Webb — who many celebs considered a friend and stalwart of punk rock fashion — died at age 62 on April 14, 2020 after battling cancer, according to Rolling Stone. As the manager of New York City clothing store Trash and Vaudeville, Webb became a pal to musical artists like Green Day's Billie Joe Armstrong, Guns N' Roses' Duff McKagan, and singers Sebastian Bach and Iggy Pop.
While Webb was not a singer himself, he was somewhat of a celebrity among celebrities in his own right. He was a fashionista and trendsetter, considered by Vogue to be "punk rock's unofficial shopkeeper," and according to coworkers, took pleasure in dressing others.
"It was fun to watch him interact with all the celebrities who would come in to shop, but it was even more enjoyable to watch him give discounts or hide a pair of pants for a kid that you knew had to save for the next six months to afford them," friend and coworker Jasper McGandy said (via Rolling Stone). "The man had a heart the size of his head."
In 2017, Webb's success — and perhaps that huge heart — led him to open his own shop, I NEED MORE. Over time, he came to be considered a New York City fixture and stylist for the face of rock and roll. But despite his success as a fashionista, Webb struggled with a hard past.
Jimmy Webb 'took off into the streets'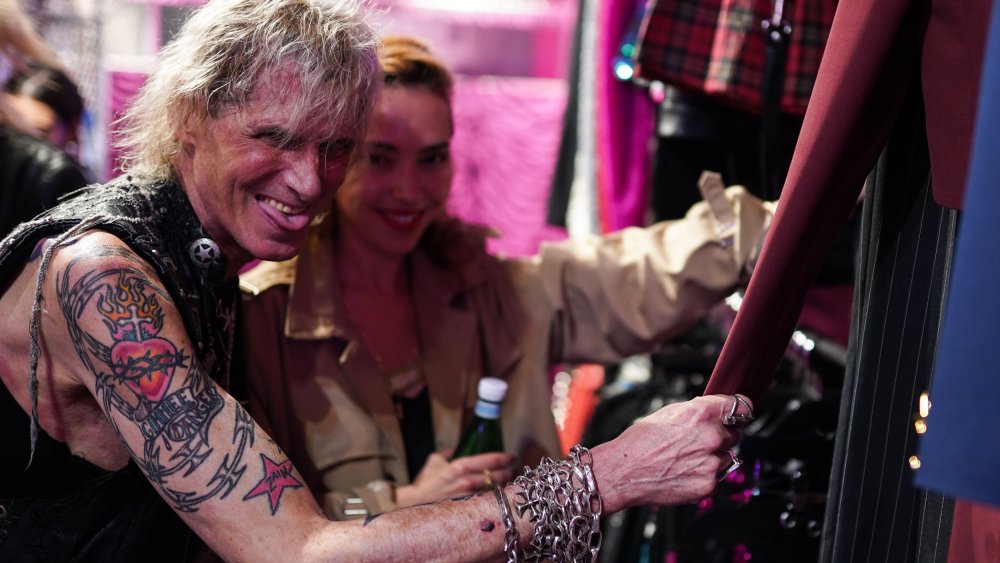 Gonzalo Marroquin/Getty Images
As Billie Joe Armstrong and Duff McKagan's statements pointed out following Jimmy Webb's passing, the "treasure of New York" had "such a story" that eventually turned into a "triumphant tale." Before Webb began working at Trash and Vaudeville in 1999, he struggled with addiction and homelessness. According to his 2007 profile in The New Yorker, Webb "worked in bars and got really into parties and drugs."
He admitted as much, telling the magazine he got a job serving cocktails at a gay bar in the city. "I could see where that would lead, and I wanted more," Webb said. "I wanted to dance and live, so I took off into the streets by myself with all the other runaway boys. No fear."
Dancing eventually became Webb's "favorite pastime," but after his go-to club closed, he intermittently found himself homeless — at one point, sleeping in a box in one of the city's parks and then being kicked out of a grocery store for eating from the shelves — and addicted to drugs. "I got street in me bad," he told The New Yorker. "If you had met me in those days, you would have met Two Dollar Jimmy... not even Five Dollar Jimmy, let alone Million Dollar Jimmy."
Webb's rags-to-riches story clearly ensnared the hearts and minds of many, as celebs mourn the loss of a resilient friend and style guru of both New York City and the punk rock scene.