The Untold Truth Of Brian Dennehy's Wife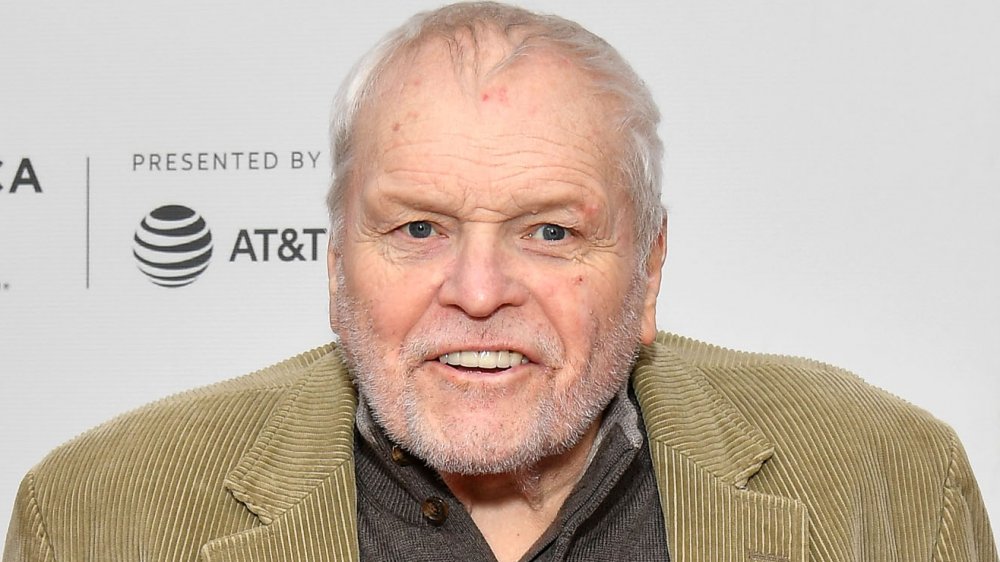 Dia Dipasupil/Getty Images
Tony Award-winning actor Brian Dennehy died of natural causes at his home in Connecticut on April 15, 2020, at the age of 81, per CNN. The actor is survived by his five children and his wife of 32 years, Jennifer Arnott, who worked as a costume designer throughout the '80s. Dennehy and Arnott married in 1988. Over the years, the couple had two children together, Cormac and Sarah. The actor was also dad to three other children from his first marriage to Judith Scheff (whom he was married to from 1959 to 1974).
In an interview with alumni magazine Columbia College Today in 1999, the First Blood star admitted he wasn't as present as he should have been when his three youngest children were growing up. However, in his final years, Dennehy had the opportunity to spend time with them as adults and parents to his grandchildren. 
In addition to opening up about his regrets when it came to his children, Dennehy also shared a blink-and-you'll-miss-it piece of information about his and Arnott's life together. He told the publication that he and his second wife moved to a very rural farm in Connecticut in 1996. It was a long way from the Hollywood craze, but Dennehy revealed he "wouldn't have it any other way."
Brian Dennehy and his wife lived private lives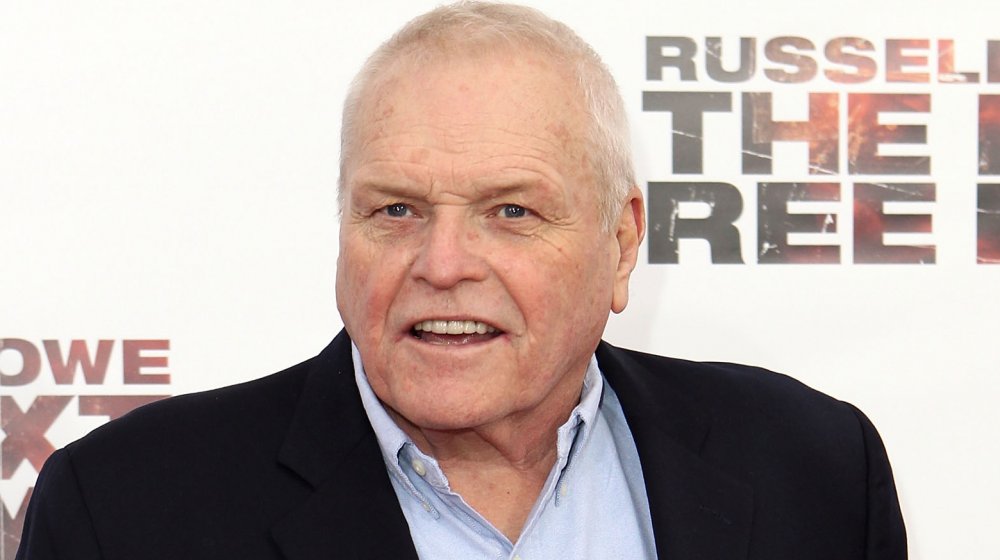 Dario Cantatore/Getty Images
During a talk with The New York Times in 1989 — one year after he and Jennifer Arnott tied the knot — Brian Dennehy admitted he threw some wild bashes in his home, not "your typical L.A. parties, where everyone sips a little white wine and goes home at 10 o'clock." He continued, "At my parties, the sheriff's department comes three or four times a night." Considering his impressive net worth, we're sure his parties were super extravagant. 
In 1990, the actor told Life magazine that he had had an "obsessive personality," and often dabbled with different substances to the point of temporary addiction (via Columbia College Today). Dennehy also revealed that, in an "earlier era in his life," he "indulg[ed] in women and drink." 
So how did Arnott deal with all of her famous husband's vices? Fans don't truly know. During their marriage, the couple was incredibly private, and very few photos of them together even exist on the internet. In fact, red carpet photos show that Dennehy often attended Hollywood events alone or with his co-stars rather than with his wife as his date. 
Our thoughts are with Dennehy's loved ones during this difficult time.