The Untold Truth Of Michael Jordan's Mom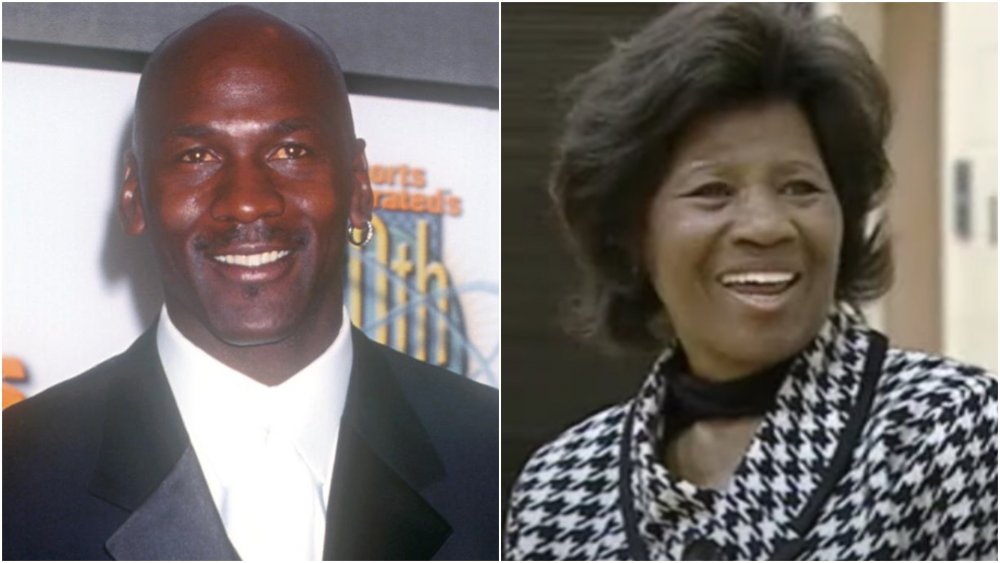 Brenda Chase/Getty Images, YouTube
Michael Jordan is back in the spotlight with ESPN's 10-part documentary, The Last Dance, and fans are more curious than ever about the basketball star's early roots. Long before Michael became one of the greatest basketball players of all time, he was just a kid growing up in Wilmington, North Carolina. One of the first episodes of The Last Dance features his mom, Deloris Jordan, reading a letter that Michael wrote to her when he was playing college basketball at the University of North Carolina, humbly asking for money for postage stamps and his phone bill.
"My mom, she kept all my letters," Michael told Good Morning America. "It's somewhat embarrassing, but yet it's refreshing that I took the time to write a letter to say how much I love my mom and, you know, what I needed in college."
Michael credits his parents with helping him to become so successful both on and off the court, but Deloris is more than just "Michael Jordan's mom" — she's also a powerhouse of a woman in her own right.
Deloris Jordan is the proud mom of 5 children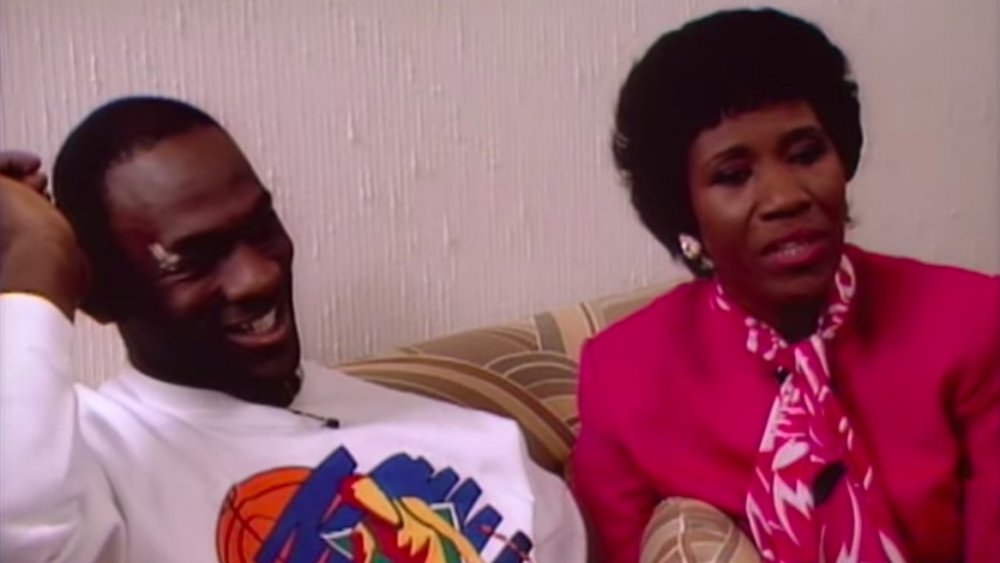 "Superstars and Their Moms"
Born in North Carolina in 1941, Deloris Jordan has conquered many obstacles and accomplished a great deal in her lifetime. She and her late husband, James Jordan Sr., passed their own work ethic onto their children, always encouraging them to dream big and never give up.
"They were hardworking people and they instilled that not just in me but in my brothers and sisters," Michael Jordan told Good Morning America. "It just became a part of my nature I always take a negative and turn it into a positive — that all came from my parents."
Michael may be the most famous of Deloris' children, but she sees something special in each one of her five kids. "I always told my children, 'Each one of you has special gifts, it's how you use them,'" she told ESPN in 2009. "Each one had a talent, but how they approached it was different from the others. Michael might have skills for basketball, but [older brother] Larry built things with his hands, and our oldest son was in ROTC and such a leader."
Even when Michael was a sophomore in high school desperately wishing to be taller so he could play varsity sports, his parents were unwavering in their encouragement. "We'd say, 'You have it in your heart. The tallness is within you. You can be as tall as you want to be in your thinking,'" Deloris told ESPN. Of course, Michael did grow taller after all.
Deloris Jordan runs a foundation in her late husband's honor
Michael Jordan's dad, James Jordan Sr., was tragically murdered by two teenage boys in 1993 (via Chicago Tribune). The death hit the whole family hard; Michael temporarily retired from basketball mere months later (via ESPN).
Deloris and James had been married since 1957, per the Chicago Tribune. In 2000, she started the James R. Jordan Foundation to honor her late husband. The foundation focuses on helping young people find a pathway out of poverty with various programs and school partnerships that all aim to "level the playing field," per the foundation's website. In 2009, Deloris added an international branch to the foundation to help fulfill her mission all over the world. She also founded the Kenya Women and Children's Wellness Center in Nairobi, Kenya, according to the National Women's History Museum.
Deloris continues to serve as the James R. Jordan Foundation's president. According to a 2007 NPR interview, she works hands-on with young people in schools in Chicago, where she now lives. Her youth work has also inspired other pursuits — she is the best-selling author of several children's books, including Salt in His Shoes and Dream Big. In 2005, Deloris was honored for her work with the Clinton Global Initiative Award.Who knows how many children's lives Deloris has helped change?
Viewers are likely to catch more glimpses of this amazing woman on upcoming episodes of The Last Dance, airing on ESPN.