The Untold Truth Of Michael Jordan's Dad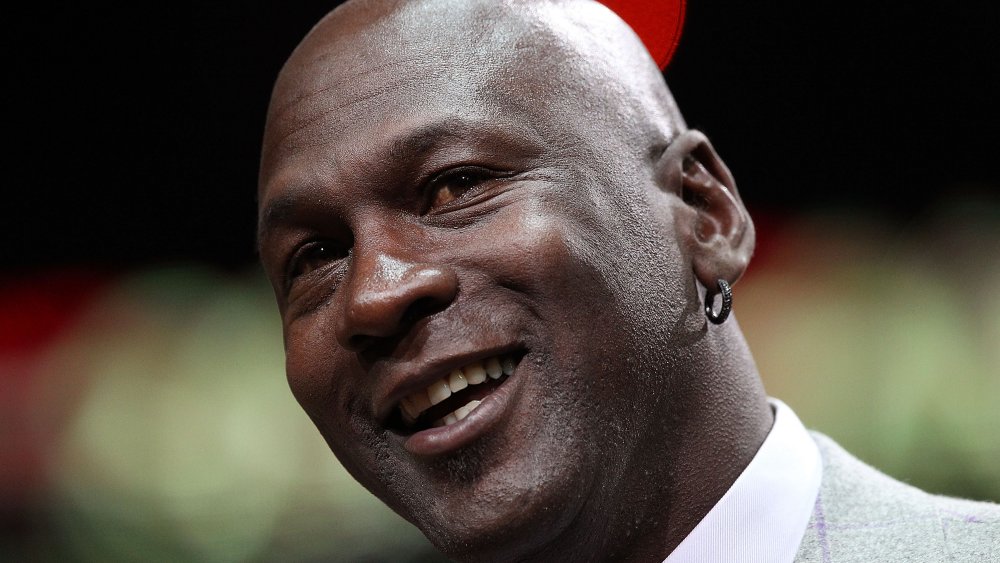 Jonathan Daniel/Getty Images
ESPN's 10-part documentary, The Last Dance, has given basketball fans some additional insight about Michael Jordan's life and career. The legendary athlete's parents — his mom, Deloris Jordan, and his father, the late James Raymond Jordan — were an integral part of that story. Fittingly enough, Michael's parents actually met as teens at a high school basketball game in North Carolina in 1954. In an interview with CBN, Deloris recalled James telling her, "One day I'm going to marry you!" And that's exactly what happened. The couple went on to have five kids together.
James joined the Air Force after high school and was stationed at a base in Virginia. While there, he and Delores moved in with his parents and eventually, James decided to leave the Air Force, work at a textile mill, and move into a home across the street from his parents. James and Delores later relocated to New York so James could attend a trade school to learn how to operate hydraulic equipment. Deloris gave birth to Michael while living in New York, but they weren't there for long. The family moved to Wilmington, N.C to raise their family. They kept their children busy with activities, which included sports, of course.
James Jordan said his son had a 'competition problem'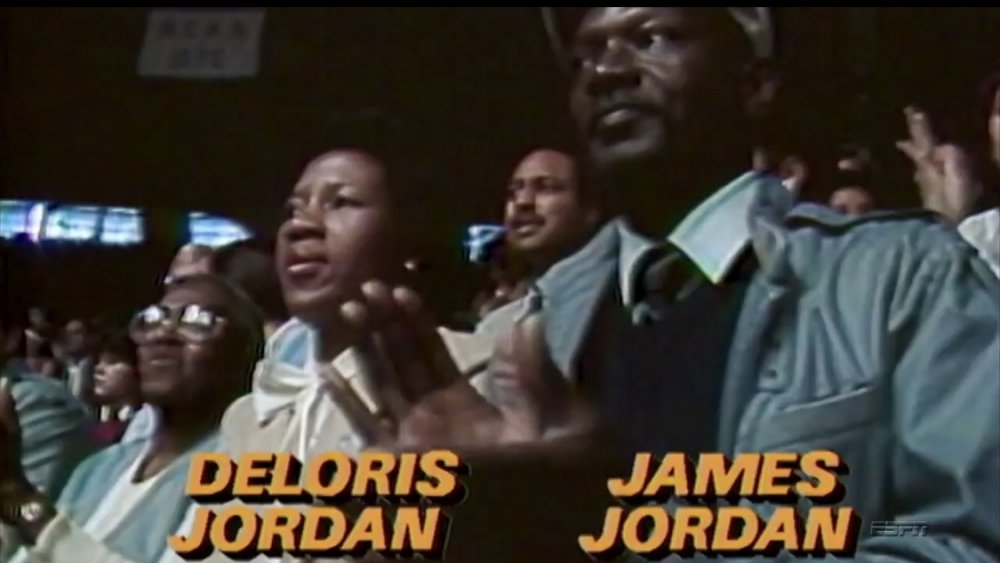 ESPN
Michael Jordan's father, James Raymond Jordan, was one of his son's biggest advocates. In a 2018 Instagram post, the NBA legend described his dad as one of his "biggest inspirations." Interestingly enough, James actually thought his son was destined to compete in a different sport.
In a 1991 NBC interview, James was asked if he had anticipated Michael's NBA success. "There's no way you could tell. I always thought Michael would play baseball," he said. "Of course, he had that year that he grew so much and it's just been a joy watching him develop into the player that the world can see today." (Of course, we can't forget that Michael did play Minor League baseball after his first NBA retirement.)
Michael has said that his parents' unwavering support meant the world to him. "It was a major concern to make sure that they were there as I played because that comfort [of] knowing he's there or my mother's there... was something I really needed," he told the Oprah Winfrey Show.
James had his son's back off the court as well. In 1993, Michael's dad defended the Chicago Bulls star against accusations that he had a gambling problem. "What he has is a competition problem," James told the Chicago Tribune. "He was born with that. And if he didn't have a competition problem, you guys wouldn't be writing about him." 
Michael Jordan's father was murdered after a funeral
On July 23, 1993, Michael Jordan's father, James Raymond Jordan, was killed on his way home from a funeral. According to the Chicago Tribune, he pulled over to take a nap. Larry Martin Demery and Daniel Andre Green were convicted of shooting and killing him while he slept, then stealing his car and selling the parts. The teenage perpetrators also stole other items from the car, including two of Michael's NBA championship rings. They were tracked down and arrested after they used James' cell phone. They were both convicted and sentenced to life in prison.
Michael retired from the NBA for the first time soon after his father's death. During a 1994 appearance on the Oprah Winfrey Show, Michael spoke about the mourning process. "Knowing that he saw my last game, that's the greatest gratification that I could have," he said. Michael returned to the NBA in 1995.
In March 2020, TMZ reported that Demery is "being considered for parole."