The Truth About Noah Cyrus And Lil Xan's Relationship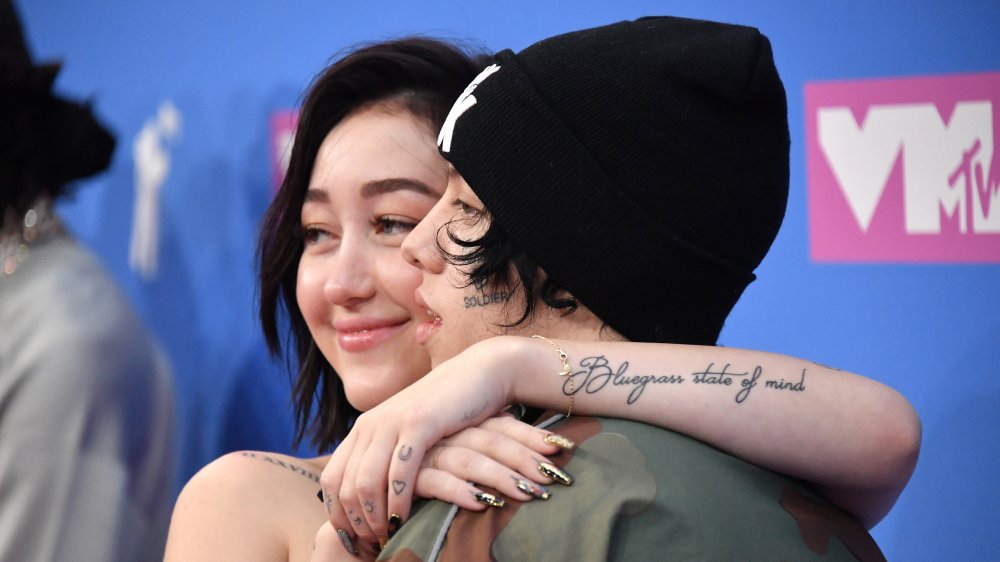 Mike Coppola/Getty Images
Noah Cyrus — daughter of Billy Ray Cyrus and Miley Cyrus' little sister — hasn't been in the spotlight much as of late. While self-quarantining is obviously keeping many indoors, the up-and-coming Noah hasn't been in the news for an entirely different reason. The youngest Cyrus made an intentional effort to shirk away from attention in recent years, because living in the shadows of her father and older sister got to be too much, according to an issue of tmrw magazine obtained by E! News in April 2020.
"Somebody not even coming up to you and calling you by your name?" she said of her identity being linked to her other family members. "That's going to really f**k you up as a kid, make you feel like you don't f**king even matter to the population — for them to not even know your name."
But perhaps Noah is ready to come out of the shadows now, considering she recently released her single "I Got So High That I Saw Jesus" and has been open about other topics like mental health awareness. Another topic of interest as she carves her own path to fame? Her love life. 
Noah Cyrus and Lil Xan's romance was short-lived... or was it?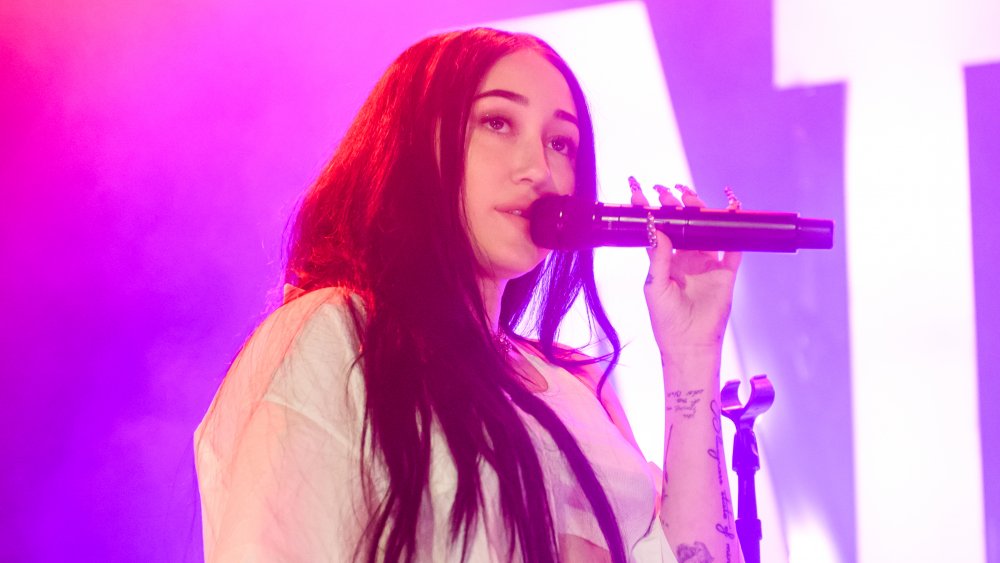 Noam Galai/Getty Images
While Noah Cyrus was reportedly dating rapper Lil Xan in August 2018, the two broke up weeks later, making quite a spectacle on social media post-split. Just like her famous big sister Miley Cyrus, Noah has faced speculation about her romantic interests, including rumors of dating Machine Gun Kelly, per Cosmopolitan. 
But it seems like the budding Cyrus has her sights set on an older love affair. According to People, Noah was seen in early April 2020 riding shotgun with her ex Lil Xan, who wrote on his Instagram on the same day that coronavirus was "probably the most lonely thing" and asked fans how they were "coping." Is he coping with that loneliness by rekindling things with Noah?
As fans may recall, the two originally hit it off after DM-ing each other on social media and used that same avenue to open up about their sudden split. "I've been there for you during your dark times Diego. When you felt alone and like no one was there for you, I was," she shared on her Instagram Story when they broke up (via People). "If this was your way of breaking up with me and breaking my heart along with it, then you've succeeded." 
Let's take a look at what actually happened between them, shall we? 
Lil Xan claimed there's no 'bad blood' between him and Noah Cyrus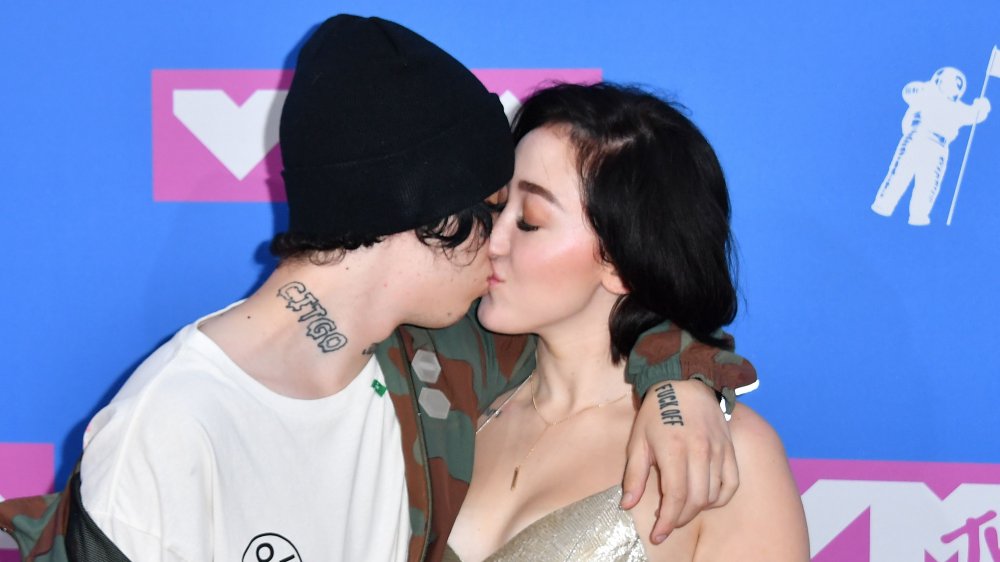 Angela Weiss/Getty Images
In September 2018, the young rapper took responsibility for the relationship's demise, saying he "f**ked everything up," according to People. "Honestly, honest to God, I would say, most of the reason the breakup happened, it was my fault," Lil Xan admitted. "We could've still been together." So, what happened? 
Lil Xan just wasn't in the right place for a relationship, explaining, "I was still coming down from all the drugs and stuff so I was just everywhere." While the split clearly hurt Noah Cyrus, Lil Xan said there was "no bad blood" between them. "I have nothing but love for the Cyrus family," he said, adding they treated him "very nicely."
But Noah seems to think slightly differently, claiming their entire relationship was a "mistake" in November 2018. She said they parted ways after the rapper accused her of cheating, accusations that she said were false and left her "heartbroken and confused." On Instagram and seemingly fueled by the breakup at the time, she advised fans to "get away from every f**king person that goes into your life and just crushes it and crumbles it and makes you feel like a piece of f***ing s**t." 
She added that men oftentimes blame women for their relationship problems. "Don't let men do that to you," Noah said at the time. However, if they really are hanging out again, maybe they've officially left any drama in the past.