The Untold Truth Of Al Roker's Daughter, Courtney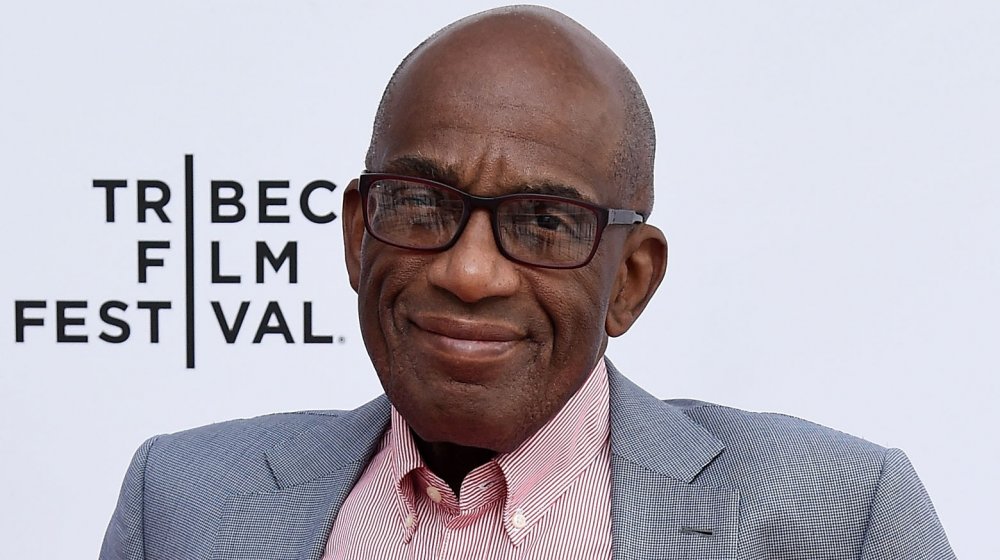 Ilya S. Savenok/Getty Images
Al Roker's daughter, Courtney Roker, has spent much of her life out of the spotlight. However, the 30-something made headlines in April 2020 when she announced her engagement amid the coronavirus. Courtney, the oldest daughter of the Today star and his wife, Deborah Roberts, confirmed via Instagram that she's now fianceé to Wesley Laga, a theatre teacher and director.
"Life sometimes takes you in a different direction for a reason," Courtney gushed in her announcement. "We should have been in Paris, but with how the world is at the moment, it was placed on hold. Instead, Wes brought Paris to me with the music, lights and live cam shot of the Eiffel Tower on our TV."  She added, "I said yes to my best friend last night and I am over the moon! Thank you, Wes, for making me your partner in crime for life. I love you."
The weather forecaster himself was thrilled about the news, sharing on Instagram soon after Courtney made her big announcement, "I was waiting to get the ok, but now that it's on her insta, we are so thrilled the @djweslaga asked @ouichefcourtney to marry him." He continued, "Could not be more thrilled for these two."
Of course, there's much more to Courtney than her engagement news — here's everything you might not know about Al Roker's daughter.
Al Roker's daughter followed her passion
Before Father's Day in 2019, Today star Al Roker revealed his true feelings about each of his kids in an interview with NBC News' Know Your Value. Tackling the topic of Courtney (pictured above) first, he admitted she marches to the beat of her own drummer. "Courtney was not your typical kid, in that she didn't follow the traditional path of high school in four years, then college for four years, then get a job," he shared. "That was all a bit of a struggle for her."
Roker explained that in her sophomore year of college, Courtney came to her parents and said she didn't think higher education aligned with her path. What she really wanted to do was attend culinary school, a longheld passion. "Courtney always liked to cook," Roker remembered thinking. "She loved food presentation, too. I remember when she was 6 or 7, she would go out and pick flowers to decorate the plate."
This unexpected path led to a big realization for Roker — it's important to listen to and trust your kids. "Today she's a successful chef at Google, managing one of their restaurants in the city, and she runs her own catering company, too," the proud dad told the website. "I learned from her that you've got to listen to your kid. You know them, but they know themselves best, and you need to trust that."
Congrats on achieving your dream, Courtney!