The Untold Truth Of Kim Jong Un's Wife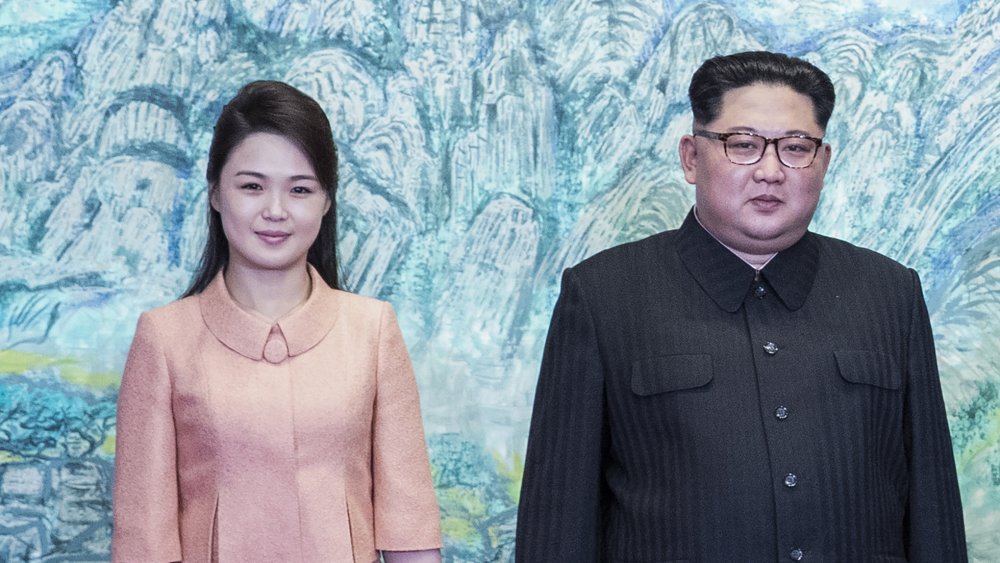 Korea Summit Press Pool/Getty Images
North Korea continues to mystify the rest of the world, thanks in large part to the secrecy that shrouds the country. Now that its leader, Kim Jong Un, is reportedly in "grave danger" after undergoing cardiovascular surgery in April 2020, according to CNN, there are more questions about the elusive nation than ever.
But uncovering information about the country has consistently proven difficult. As National Security Adviser Robert O'Brien said in an interview with Fox News on April 21, 2020, "As you know, North Korea is a very closed society." Fox News shared that one reliable source is The Daily NK, an online news site based in Seoul, South Korea, that is reportedly run by North Korean defectors. According to the site, Kim had to undergo surgery because of his smoking habits, obesity, and overwork.
As news about North Korea's leader continues to surface, we're digging deeper into the background of Kim's wife, a woman who has appeared in many photos beside her husband. And although she seems as enigmatic as Kim, we've learned several interesting details about the first lady of North Korea.
Kim Jong Un's wife was reportedly once a cheerleader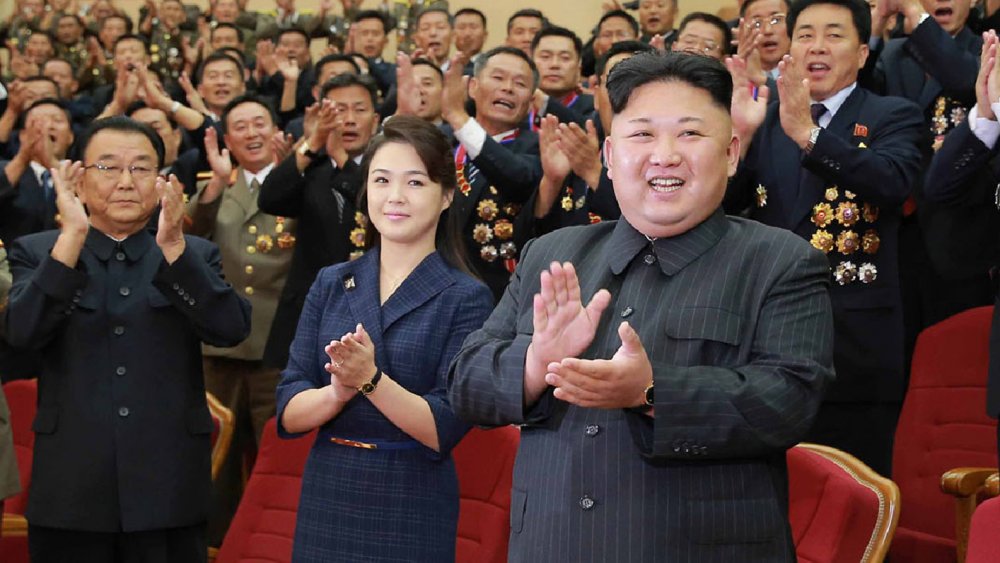 Afp Contributor/Getty Images
Here's what we know: Kim Jong Un's wife is a 30-something woman named Ri Sol Ju. It took numerous sightings of this "mystery woman" to finally confirm that she was "Ri Sol Ju," per the Daily Beast, although the outlet clarified that "Ri Sol Ju almost certainly is a pseudonym — leaving the question of what her true identity is." Hmm.
According to CNN, Ri was first spotted at the funeral of her father-in-law, Kim Jong Il, in 2011. It took until July 2012 for state media to confirm Kim Jong Un and Ri were married. Meanwhile, CNN, through South Korean intelligence, believes that their wedding actually took place three years earlier.
According to The Daily Beast, Ri comes from a family within the political elite. Her mother "reportedly heads a gynecology unit at a local hospital," while her father is a university professor. Ri herself is said to be a graduate student at Kim Il-sung University, pursuing a Ph.D. in science. But Ri supposedly has an athletic side, too, as she reportedly went to South Korea in 2005 for the Asian Athletics Championships in Incheon, where she joined a cheerleading team, per CNN.
Kim Jong Un is supposedly 'charming'
Pool/Getty Images
Kim Jong Un's former personal sushi chef, Kenji Fujimoto, reportedly met Ri Sol Ju in 2012 and was impressed, according to CNN. He said that Ri was "so charming," adding, "I cannot describe her voice, it's so soft."
Fujimoto's reported comments aside, media attention in North Korea has drastically changed for Ri, compared to the treatment of wives and mistresses of past leaders in the country, per CNN. The outlet noted that "the wives of Kim's father and grandfather" were "never mentioned in the media."
However, in June 2018, Ri was officially called the "respected First Lady" within North Korean media instead of the title "comrade." Analyst Peter Ward said that this shows Ri is "getting her own personality cult" in a way that aligns with the Western political treatment of spouses, per CNN.
The couple reportedly has three children together, per CNN. When NBA star Dennis Rodman visited Pyongyang in 2013, he said he held Kim's daughter, Ju Ae. However, the other two children are not named, though it is reported that their eldest child is a boy.