Chanel West Coast's Most Controversial Fashion Moments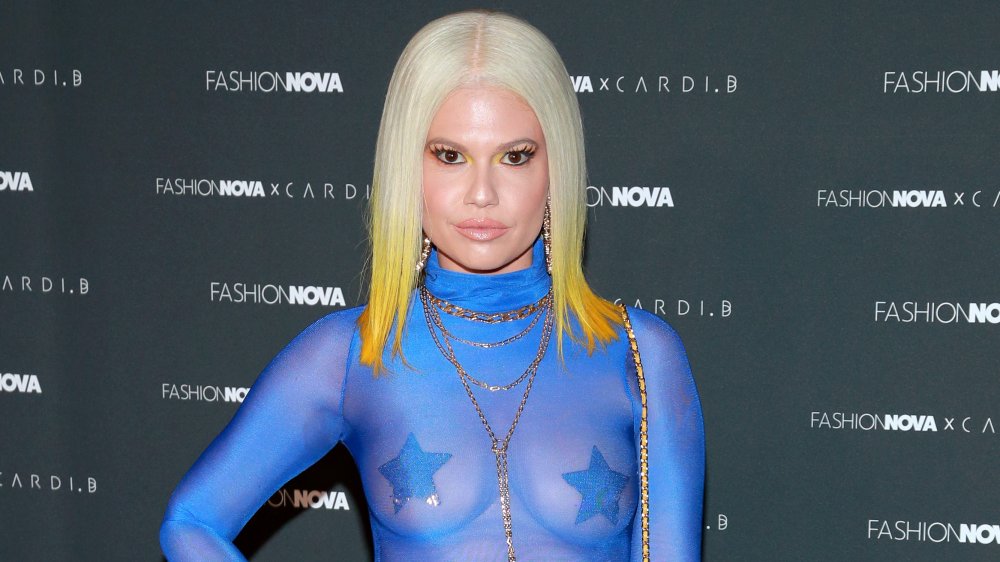 Jamie Mccarthy/Getty Images
Chanel West Coast will flaunt her body when she wants to! The "Sharon Stoned" rapper has long been criticized by haters, and praised by fans, for her risqué style — especially on Hollywood red carpets.
The Ridiculousness star — who turns 32 in September 2020 — shocked her Instagram followers in March 2020 by sharing a series of photos of herself wearing black pasties and a waist belt with straps over her breasts. She paired the dominatrix-like piece with some grey sweatpants, a white Chanel choker, and black sunglasses. "That all organic non GMO baby," she wrote in the caption.
The month prior, she donned one of her coolest outfits: a baby blue ensemble that included pleather lace-up pants with heel boots attached and a matching bikini top (via Inquisitr). Her glam consisted of a long, high pony braid and glossy makeup. She accessorized with large hoop earrings. "Blue steel," the rapper wrote in the caption. 
She wore another eye-popping blue ensemble at a Fashion Nova event in May 2019 (pictured) wearing a sheer blue top (with stars covering her nipples) and matching pants. Her hair was icy blonde, though the tips were died a deep gold to match her chains, watch, and handbag (via Inquisitr).
Here are a few of her most controversial fashion moments.
Fans don't always love Chanel West Coast's red carpet style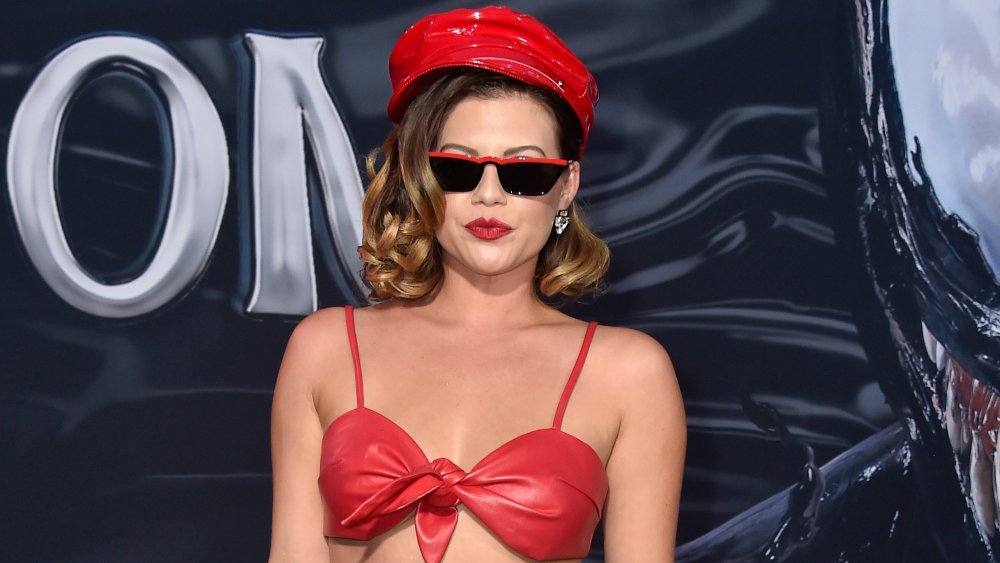 Frazer Harrison/Getty Images
One of Chanel West Coast's most savage looks was the one she wore to the Empire Grammy's afterparty in January 2020. The star showed off some skin on the red carpet in a flashy black crop top, matching booty shorts, glittery thigh-high boots, and a blue fur coat. She carried around a tiny backpack on a chain and rocked bright neon pink eyeshadow. 
Earlier that month, the rapper flaunted her curves during a Mammoth Mountain ski trip. In one shot, posted on her Instagram, she is posing in a black thong and bra set, covered only by a leopard print fur jacket and a purple ski mask while out in the snow! "When you a hot head with a cold body," she wrote in the caption. 
One thing is certain, the reality star keeps her fans guessing. Chanel West Coast? Is that you up there at the Venom movie premier behind the shades and all that red pleather?
Chanel West Coast doesn't let haters mess with her vibe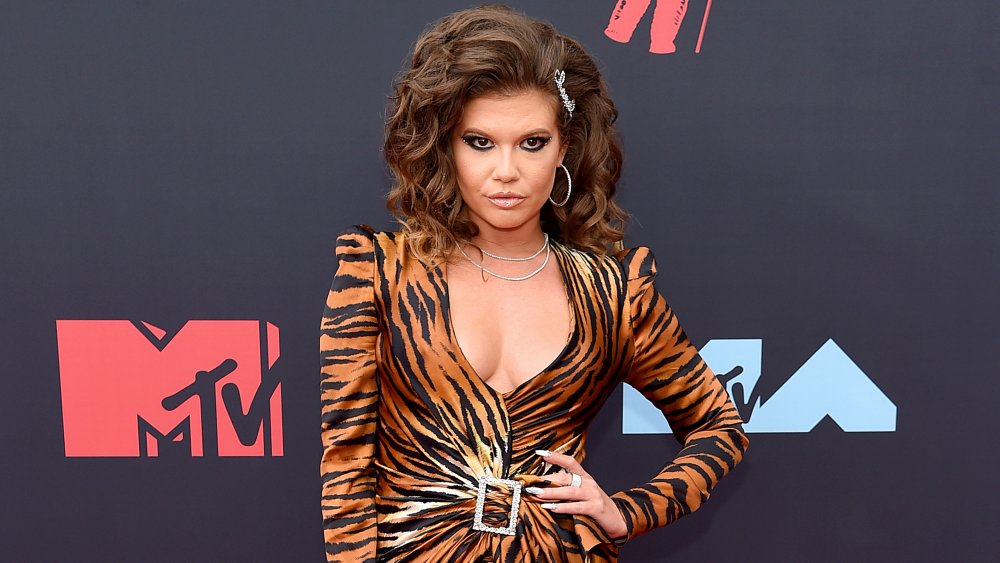 Rich Fury/Getty Images
In an October 2019 photoshoot for Alpha Magazines, Chanel West Coast wore a long, prom-like golden gown, hoop earrings and platinum blonde hair. "The golden goddess," she captioned a series of shots from the shoot on her Instagram. 
Another outfit fans didn't love was the tiger print mini dress the star wore to the MTV Videos Music Awards in August 2019 (pictured). Chanel West Coast paired her sexy look with scrappy black heels, a hair clip with her name on it, voluminous hair, heavy black eyeliner, and, of course, silver hoops (via Instagram). 
But one of the looks that's gotten the most comments — good and bad — is the one she wore to South by Southwest in March 2019. The flashy look consisted of sequined rainbow mini shorts, a sequined rainbow bralette with hearts covering her nipples, a sequined rainbow coat with white fur on the sleeves, a matching rainbow choker, a gold choker, hoop earrings, sunglasses and bright pink booties.