Annie Lennox's Daughter Grew Up To Look Just Like The Legend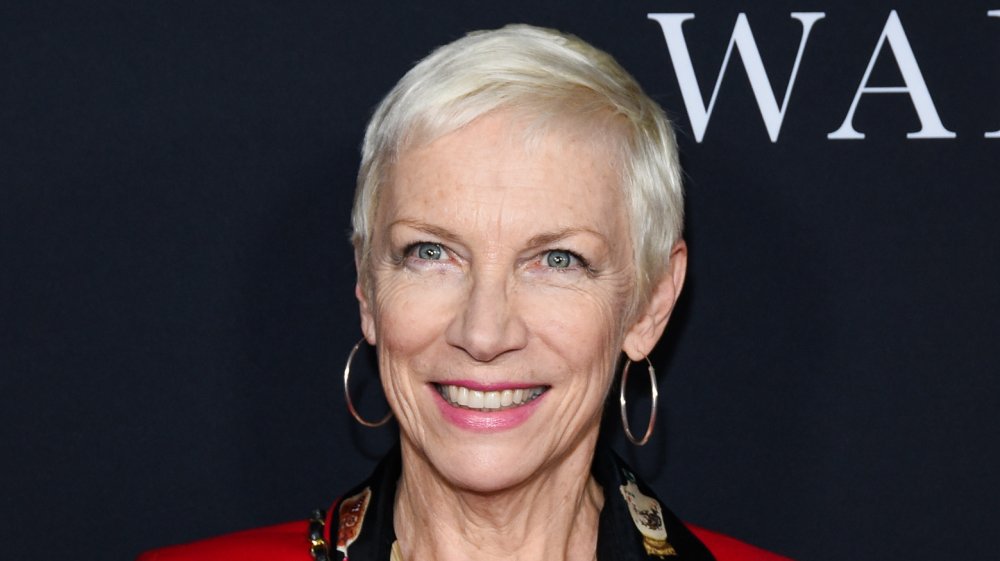 Presley Ann/Getty Images
Annie Lennox — music icon and lead singer of the groundbreaking duo, The Eurythmics — made a special appearance in April 2020 at the live pre-show for One World: Together At Home, an ongoing virtual concert series launched during the coronavirus pandemic. For those who missed it, the Lady Gaga-coordinated special has featured appearances from Alicia Keys, Billie Eilish, Chris Martin, Jennifer Lopez, and Taylor Swift among many others.
The "Would I Lie to You?" singer was part of the pre-show live coverage and brought along a very special guest to sing with her, her lookalike daughter, Lola Lennox.
Lola joined her mom for a stirring rendition of The Eurythmics' hit, "There Must Be an Angel," writing on Twitter that she was "honored" to have a role in the event. She also thanked Lady Gaga for "curating the most moving special yesterday, and for the opportunity to perform for this important cause."
So who is Lola Lennox, a.k.a. Annie Lennox's mini-me? 
Annie Lennox's daughter is following in her mom's footsteps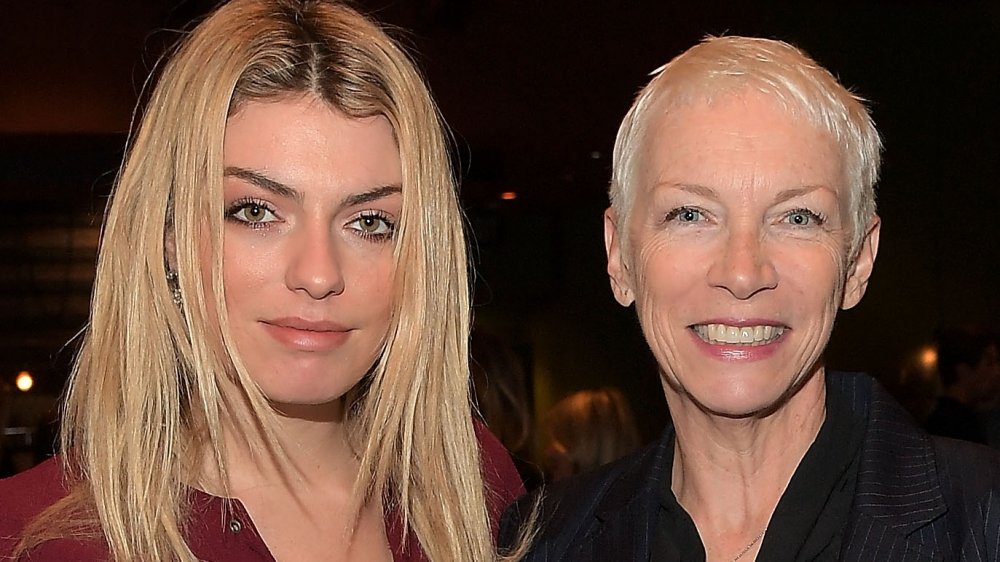 Charley Gallay/Getty Images
Lola Lennox was born in 1990 and is the product of Annie Lennox's second marriage to Uri Fruchtmann, a film producer and director, per The Los Angeles Times. And although Lola had a relatively private childhood, it appears her adulthood will be spent in the spotlight.
In addition to joining her mom for a duet viewed by millions of people, she also released her first-ever single in February 2020, Refinery29 reported. The song, "In the Wild," is the first of four singles Lola is releasing in 2020. 
"I wanted something that wasn't too upbeat and mid-tempo," she told Refinery29 about the track. "I like to write ballads and songs that are sad and intimate."
Lola also talked about her future singles and how they're coming together. "We are in the studio working on some tracks, most recently, "Pale" and "Back At Wrong," she told Get Out Magazine. "Each of them has different spectrums of emotion, varying from mid-tempo and uptempo. They are all original and the lyrics come from my life experiences."
Her second single, "Pale," was released on April 17, 2020, and Annie couldn't be prouder of her daughter. "This song is truly powerful," she penned on Instagram. "A diamond in my view."