Where Do Chris Pratt And Katherine Schwarzenegger Live?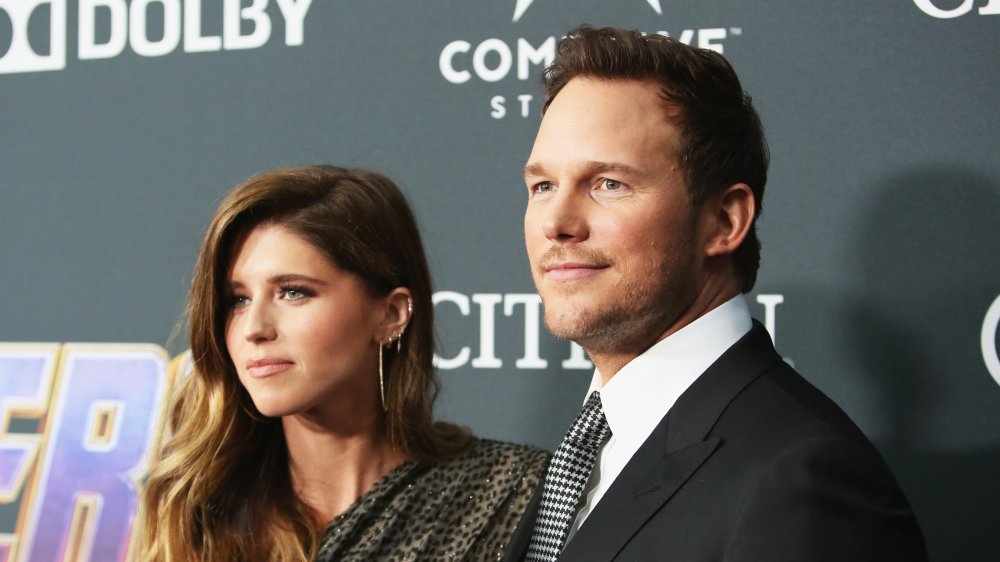 Jesse Grant/Getty Images
Chris Pratt and Katherine Schwarzenegger's romance took off quickly, having started dating in 2018, getting married in 2019, and now expecting their first child together, per The Daily Mail. Given that the couple is dedicated to co-parenting Pratt's first child, Jack, with ex Anna Faris, Pratt and Schwarzenegger's living situation has to be carefully calculated as they continue to grow their family. 
According to E! News, Pratt was immediately "smitten" with Schwarzenegger. He told the outlet just ahead of their romantic wedding in June 2019, "She has changed my life for the better in so many ways. My heart, my soul, my son, I feel all are so safe with her. She's a great step mom, she's god willing going to be a great mom one day." An insider reportedly also told E! News that having a kid together was the plan ever since they said "I do."
The source claimed that Schwarzenegger "expressed [that] she'd love to be pregnant in early 2020. Chris has a busy year coming up with filming, but both of them are ready [to] start this next chapter and bring a baby into their happy marriage." With the baby news breaking in April 2020, it actually turned out to be perfect timing, given that Pratt just released his movie Onward and Schwarzenegger's book, The Gift of Forgiveness, came out in March. 
So, where does the couple plan on spending the next nine months waiting for their new baby? 
Chris Pratt's divorce settlement dictates where he lives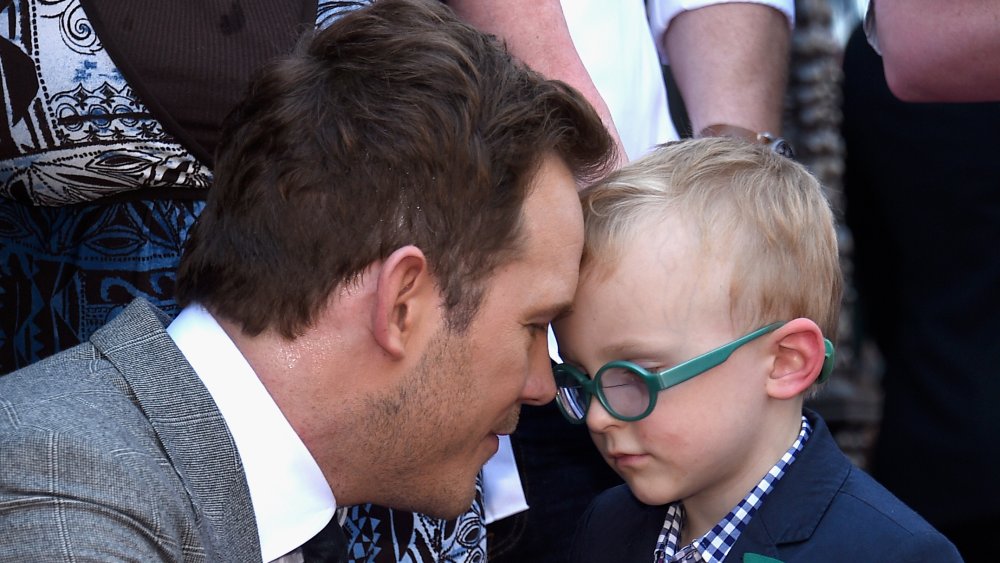 Kevork Djansezian/Getty Images
Chris Pratt finalized his divorce from Anna Faris in 2018 and they have remained close for their son's sake. In fact, their divorce settlement, per People, is almost wholly centered on little Jack. According to the outlet, both parties waived their right to spousal and child support, and they share both legal and physical custody of their son equally. They have a "flexible timeshare" of the little guy that's dependent on their work schedules.
The most interesting thing is that the two actors agreed to live no further than five miles apart from each other until Jack is in sixth grade (he is currently 7 years old). According to People, the two have to "provide written notice to each other if they plan on moving away outside of the five-mile limit," and have to give 30 days notice to the other parent if they plan on taking their son out of the country on vacation or having him along while filming. 
So far, they've stuck to it. Pratt and Schwarzenegger moved in together in 2019 ahead of their wedding, according to Entertainment Tonight, in West Los Angeles near Pacific Palisades. Faris also bought a $4.9 million home in Pacific Palisades in October 2019, per Architectural Digest. According to the Los Angeles Times, the Palisades neighborhood is just under 23 square miles, so it's safe to say they're abiding by their legal settlement, depending on the actual addresses.
Chris Pratt still owns property with Anna Faris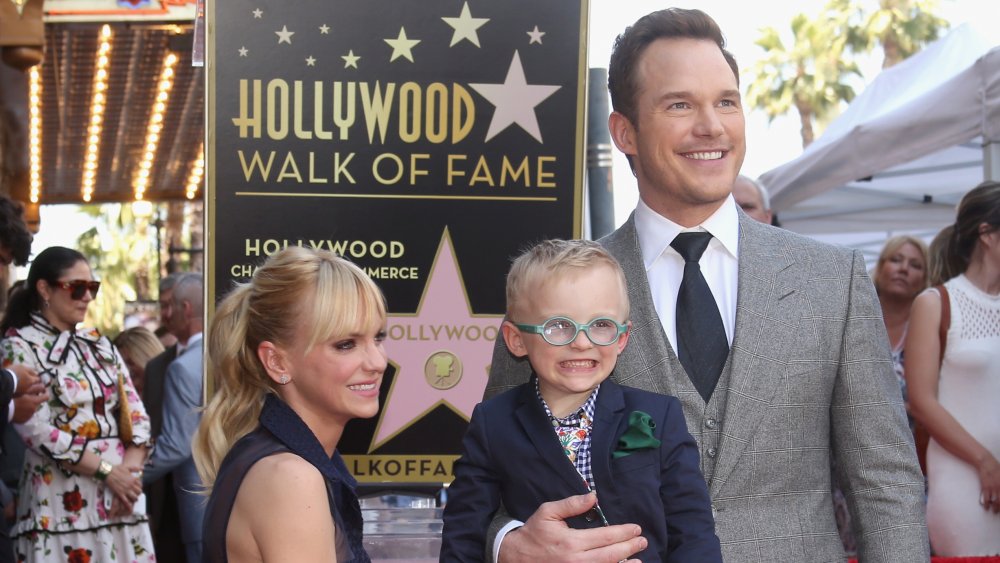 Jesse Grant/Getty Images
Although Chris Pratt and Katherine Schwarzenegger live in the Palisades, close to ex-wife Anna Faris and son Jack, he still partially owns a house in Hollywood Hills. After finalizing their divorce in 2018, the couple put their "secluded" mini-estate on the market for $4.995 million, per Variety, though it still hasn't sold. The couple bought the home from Live Nation Entertainment president and CEO, Michael Rapino, in 2013 for $3.3 million, which was way more than the $2.975 asking price. The 4,710-square-feet home — built in the 1970s on two-thirds of an acre — has secured gates, four bedrooms, and 3.5 bathrooms. 
Before moving into that home, Faris and Pratt lived in a home basically just across the street. She bought the 2,563-square-feet property in 2005 for just under $2 million and sold it for $2.5 million, per Variety. She initially shared the home with her first ex-husband Ben Indra and also Pratt before they moved into the aforementioned more secluded property. 
All in all, Pratt, his ex, and his new wife have shuffled multiple homes over the years, but Jack is lucky to have them all so close, whether it's in the Hollywood Hills or Pacific Palisades.