Why Susan Boyle Won't Move Out Of Her Mom's House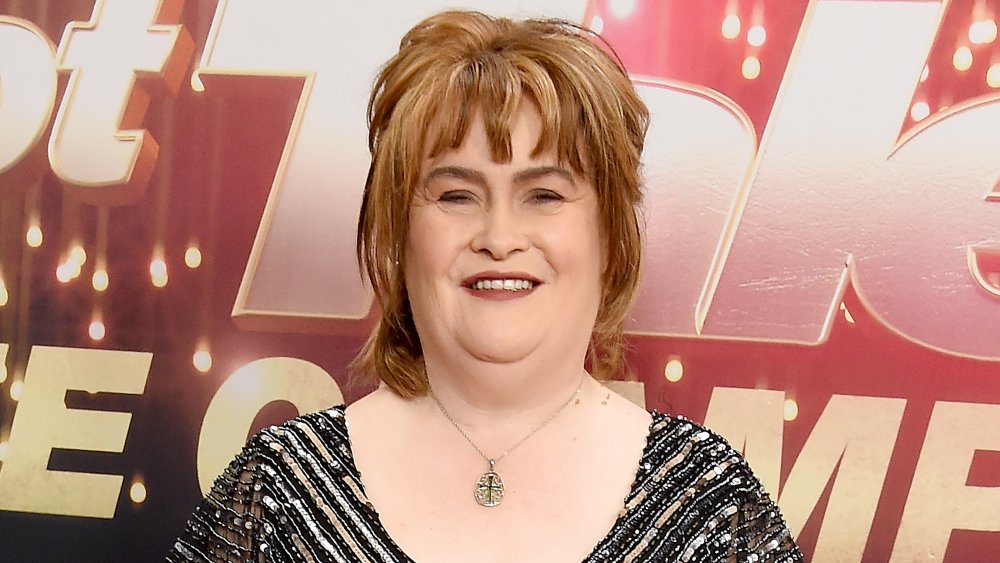 Gregg Deguire/Getty Images
Hearing the name "Susan Boyle" evokes a memory of the then-47-year-old's incredibly moving performance of "I Dreamed a Dream" on Britain's Got Talent in 2009. The powerful tune, from the tearjerker musical Les Misérables, seemed to take on another life during Boyle's version, wowing the initially doubtful audience and winning over the shocked judges.
The Scottish singer quickly won a place in fans' hearts, embarking on a decade-plus career in the music industry. Since her rise to fame on Britain's Got Talent, Boyle has gone on to release eight studio albums — including her first record, I Dreamed a Dream, which debuted at No. 1 on the Billboard 200. She even performed on America's Got Talent: The Champions, making it to the finals. Throughout the years, she has amassed a wealth of $40 million. 
Despite her fame and fortune, however, Boyle is so thankful for her humble beginnings that she lives in the house she grew up in. In fact, she has frequently opened up about living in her childhood home and why she won't leave the house she was raised in.
Susan Boyle's roots lie deep within her home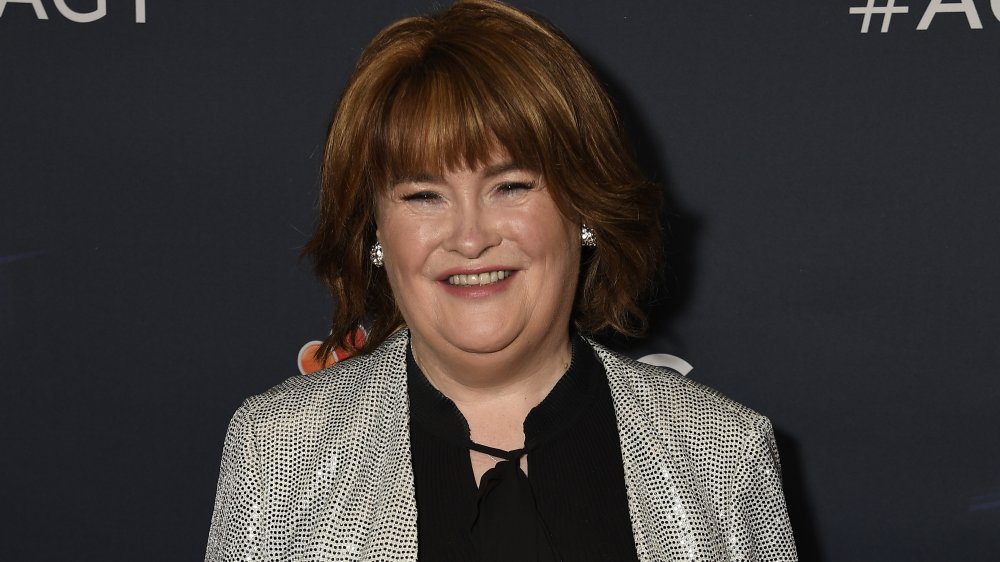 Frazer Harrison/Getty Images
Susan Boyle was hit hard after her mother passed away in 2007. The two were "the best of friends," according to Irish Central, and Boyle feels that her mom's presence is still felt in the home. "It's good to be in your mum's house as well, there's a lot of nice memories in my mum's," the singer told The Sun in 2019. "I sort of feel she's present here, somehow."
Back in 2012, Boyle told The Sunday Post that she has no plans to leave the home she grew up in. "I've spent most of my life in this house and I won't move now, because I feel it's part of my history," she explained. And she's held true to that statement. Eight years later, she still lives in the same house.
In February 2020, the singer gave OK! Online a tour of her parents' home, which she renovated, even updating the kitchen to be more modern. "I like my roots," she told the magazine (via Express). "It keeps me normal, whatever normal is."
Susan Boyle gave the house she purchased to her niece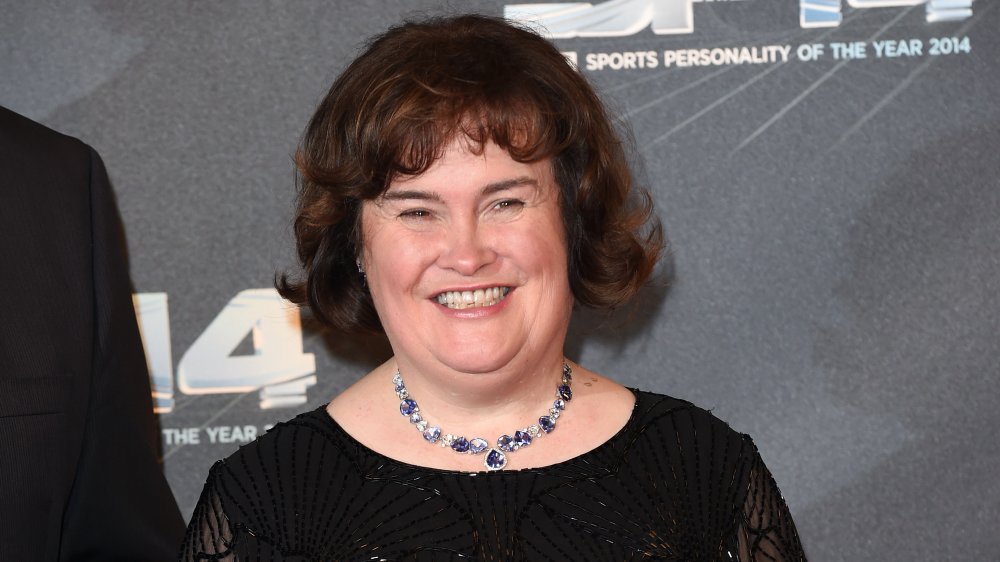 Karwai Tang/Getty Images
After Susan Boyle's star turn on Britain's Got Talent, she reportedly purchased a £300,000 (or the equivalent of around $325,000) home — one that is now occupied by her niece.
According to a 2016 The Daily Mail report, Susan Boyle has nine siblings (seven of whom are still living), who produced a whopping 16 nieces and nephews. One of those nieces now lives in the home that Boyle purchased post-BGT. The singer calls the property "the plush house," according to The Sun. Indeed, the home boasts five bedrooms and is just down the road from her parents' house.
"I'm still in my parents' house, my niece has got the plush house," she told the paper. And that seems to suit her just fine: "I quite like it that way, it's good."
Boyle also revealed to The Sunday Post that she "shares" the fancy home with her other family members as well. A generous queen.