What Was Irrfan Khan's Net Worth When He Died?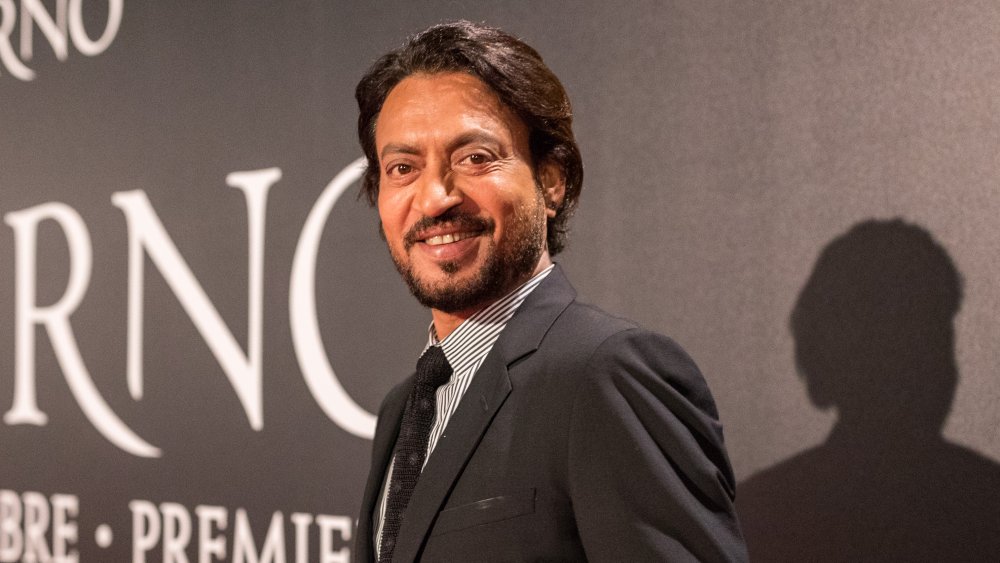 Christopher Polk/Getty Images
Bollywood fans and beyond are mourning the passing of star Irrfan Khan, who died from complications due to a rare neuroendocrine tumor that he was diagnosed with in March 2018, per CNN. The actor was incredibly famous in India and in Hollywood, having starred in blockbusters like Slumdog Millionaire, Life of Pi, and Jurassic World, among a slew of roles in other films, per his IMDb page. Khan's legacy and net worth at the time of his death were massive. 
A statement from his PR agency, Hardly Anonymous Communications, confirmed the death of the 53-year-old on April 29, 2020, saying, "It's saddening that this day, we have to bring forward the news of him passing away. Irrfan was a strong soul, someone who fought till the very end and always inspired everyone who came close to him."
Khan was admitted to the ICU in Mumbai's Kokilaben Dhirubhai Ambani Hospital for a colon infection earlier in the week, again per CNN. Sadly, Khan's mother passed away a week earlier, though Khan was unable to attend the funeral due to ongoing social distancing efforts in light of the 2020 coronavirus pandemic, per the Hindustan Times. 
Irrfan Khan's wealth matches his fame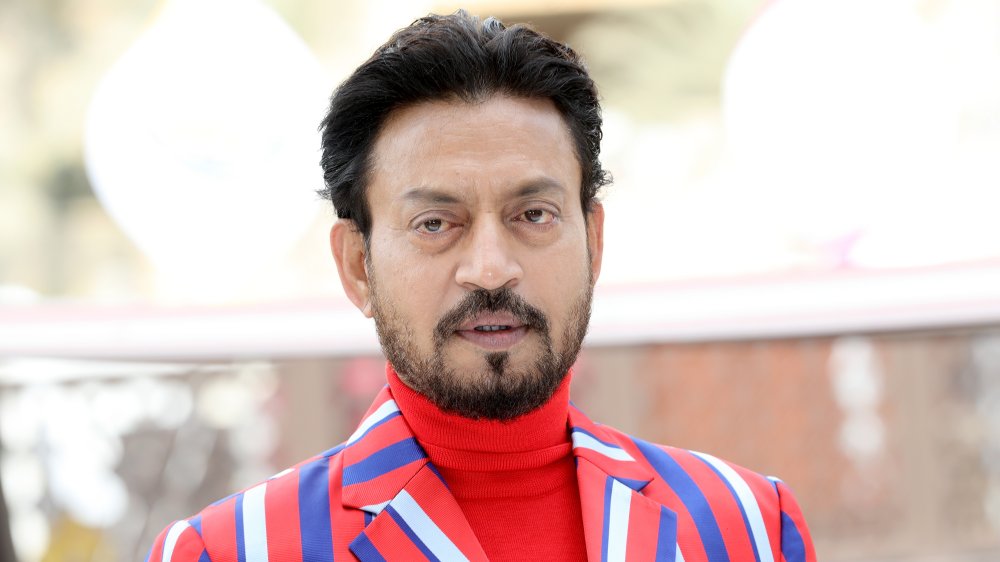 Vittorio Zunino Celotto/Getty Images
At the time of his death, Irrfan Khan was worth $50 million, as per Celebrity Net Worth. Born in Jaipur, India in 1967, the actor came a long way to earn his fame and his fortune. He went to the National School of Drama in New Delhi after trying his hand at a career in cricket, per the Hindustan Times. Khan then moved to Mumbai, where he began taking TV and movie roles. 
He won a handful of awards in India, including the National Film Award for Best Actor and four Filmfare Awards. He also has nearly 150 acting credits on IMDB, a testament to how versatile and beloved he was by both Hollywood and international moviegoers. 
He did, however, take issue with the term "Bollywood," complaining that it stripped Indian cinema of its identity. Khan told The Guardian in 2013, "I don't think it's fair to have that name. Because that industry has its own technique, its own way of making films that has nothing to do with aping Hollywood. It originates in Parsi theatre." 
According to him, what really defines Indian film is that it "celebrates everything." Khan added, "So why did they lose their identity by calling it Bollywood?" It was this sort of passion and frankness that his colleagues, friends, and family loved about him. 
Irrfan Khan is survived by his wife and children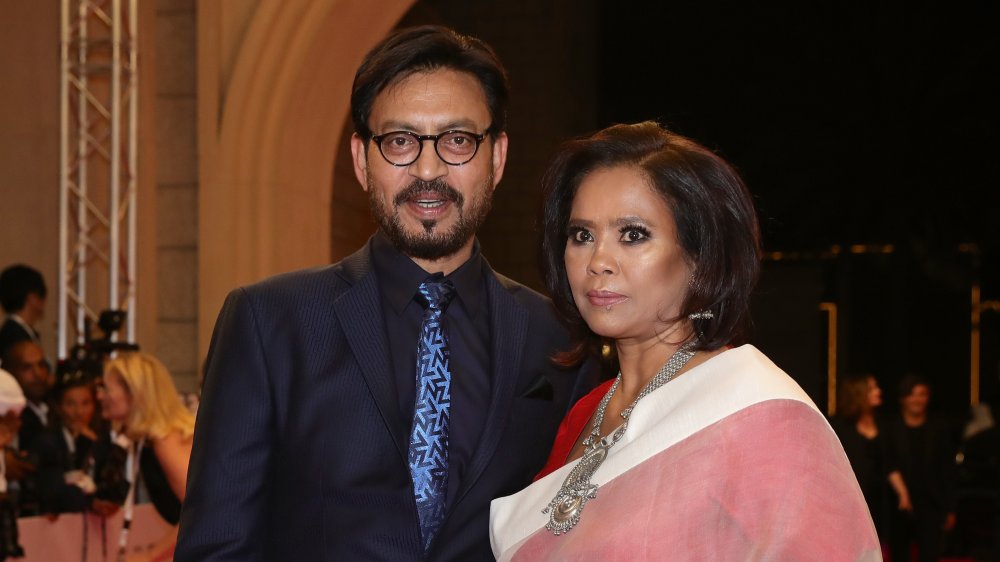 Vittorio Zunino Celotto/Getty Images
Upon hearing news of Irrfan Khan's death in April 2020, celebs began to pay tribute to their colleague. Actor Priyanka Chopra remembered her friend and co-star on a number of films. She tweeted, "The charisma you brought to everything you did was pure magic. Your talent forged the way for so many in so many avenues.. You inspired so many of us. #IrrfanKhan you will truly be missed. Condolences to the family."
Even India's Prime Minister Narendra Modi tweeted his condolences, saying, "Irrfan Khan's demise is a loss to the world of cinema and theatre. He will be remembered for his versatile performances across different mediums. My thoughts are with his family, friends and admirers. May his soul rest in peace." Other celebs, cultural figures, and fans also spoke out about how much he meant to them on social media, per India Today. 
According to another India Today report, Khan's family released a statement that he was buried at Versova kabristan soon after he died: "In presence were his family, close relatives and friends. Everyone paid their final respects and mourned the loss of his passing away. We pray for his peace and we hope he's in a better place today. He was strong in his fight, and we all have to be strong too in this loss." 
Khan is survived by his wife, Sutapa Sikdar, and their two sons, Babil and Ayan.