The Untold Truth Of Dylan Dreyer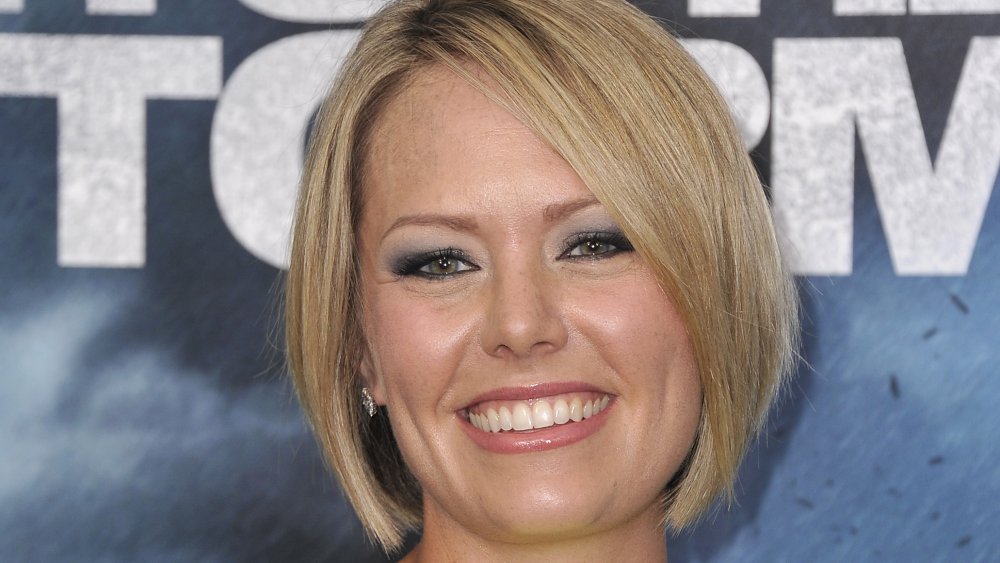 Stephen Lovekin/Getty Images
While NBC viewers know meteorologist Dylan Dreyer as the weather correspondent for both TODAY and the network's Nightly News broadcast, the daytime personality has weathered an entirely different storm in recent weeks as her husband Brian Fichera tested positive for coronavirus. On April 17, 2020, Dreyer and Fichera video-called into TODAY's third hour, where they shared that he feels "much better" after the onset of symptoms nearly three weeks prior.
"I'm well over a week without symptoms, but... it was really scary. It's serious," Fichera said on the show (per Page Six). Dreyer added, "The scary part was that we're stuck in a New York apartment. We've got a newborn and Calvin, and we're trying to keep everybody safe."
The couple, who married in 2012, share two sons, 3-month-old Oliver and 3-year-old Calvin. Dreyer said, "This is actually Calvin's room that we're in, and Brian quarantined himself in this room because it's really the only place we can go... [He] kind of dealt with it on [his] own because I was with the kids."
Her husband also detailed his experiences with the virus on Instagram. "The headaches were debilitating. No amount of Tylenol could put a dent in my headaches or temperature," Fichera wrote. "It's the Freddy Krueger of virus's because it knows where you are weakest and knows your deepest fears and it attacks accordingly." Thankfully, he appears to have conquered COVID-19 without infecting his family in the process. And we're so happy he's on the mend!
Dylan Dreyer has always been open about her family's ups and downs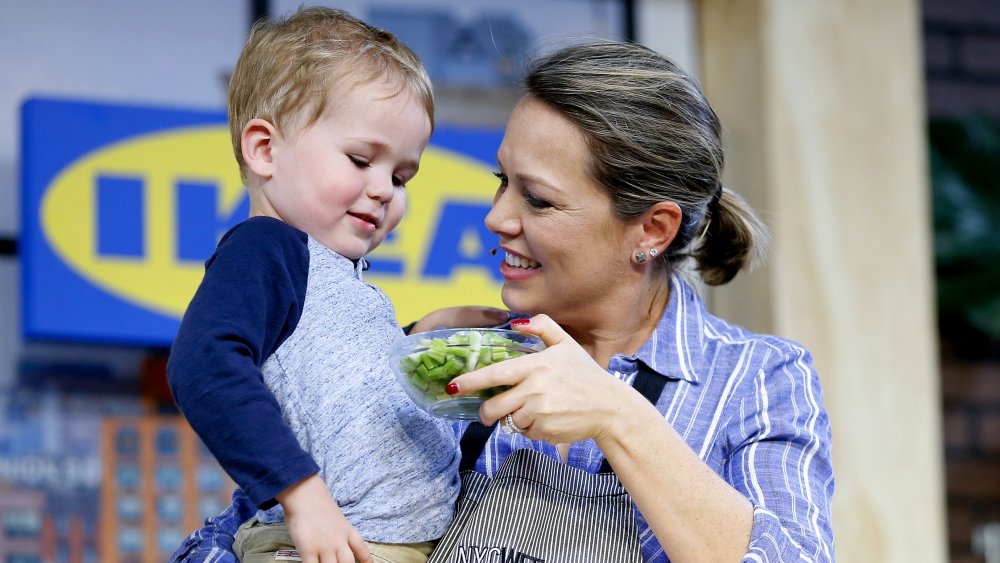 John Lamparski/Getty Images
After meteorologist Dylan Dreyer and husband Brian Fichera welcomed their son Calvin, the two planned to eventually expand their family. However, as Dreyer revealed to TODAY's audience, conceiving wasn't as easy as they hoped. Dreyer suffered from secondary infertility, which led the 38-year-old to miscarry. While the condition affects about 3 million women in the U.S. (per TODAY), few discuss secondary fertility, which inspired Dreyer to share her struggles publicly.
"So many women are going through their own fertility issues, and I want to open up the conversation to get us all talking instead of sneaking onto that baby chat room and scrolling endlessly through the comments hoping to stumble upon someone going through a similar situation as us," Dreyer wrote in April 2019. "Well, here I am, putting myself out there, and maybe it will give just one other woman the motivation to keep plugging along."
"If there's one thing I've realized during my short time as a mom, we have very little control of what happens," she added. "The only things we can hang our hats on are love, faith, and support. If we are strong in those three things then it helps to accept the things we can't control." Ultimately, the couple conceived naturally — right before her first IVF treatment — and welcomed their second child in January 2020. Still, Dreyer was proud to share her family's struggles in the process.
Dylan Dreyer says opening up about her miscarriage "changed everything"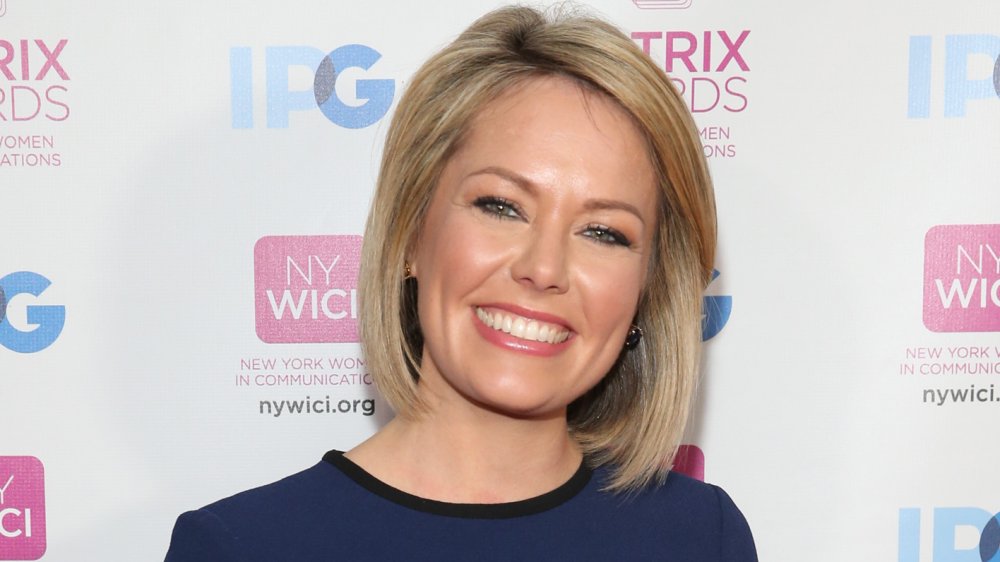 Rob Kim/Getty Images
Although it's become increasingly common for celebrities to open up about their miscarriages, the public stigma remains. Yet, for NBC's Dylan Dreyer, the act of sharing her struggles changed her perspective as others found comfort in knowing they're not alone. "I needed to be open about it," Dreyer told Glamour in October 2019. "I was going to work, I was taking care of my family, I was making sure my son's backpack was packed and ready to go at the end of each day, and I was going through this incredibly difficult thing. When we don't talk about it, it's easy to think we're alone—that we're isolated in our grief."
"After I told my story about the miscarriage, all of a sudden I was hearing from close friends of mine who had been dealing with their own losses or fertility struggles," she added. "We were all dealing with these things—why weren't we talking about them? Those first three months of pregnancy are absolutely terrifying; you feel like you can't tell anyone you're pregnant, but you're going to bed every night thinking, 'I hope everything's okay.' The stigma surrounding miscarriage and infertility is so strong that sometimes it feels nearly impossible to talk about even with the people you're closest to."
As Dreyer concluded, miscarriage and infertility "are hard enough on their own without the added shame of silence" and she's "glad to see it's changing." We're glad, too.