Taika Waititi Is Unrecognizable In Isolation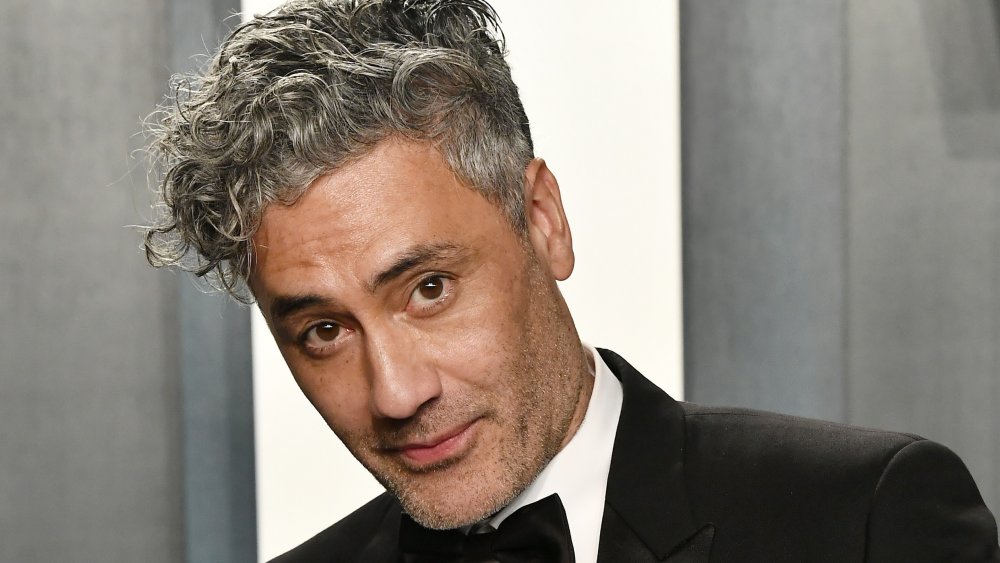 Frazer Harrison/Getty Images
Amid the coronavirus, many Americans are abiding by statewide stay-at-home orders in an effort to flatten the curve. However, for some, drastic times call for drastic measures. In director Taika Waititi's case, that means allowing his children to shave his head.
During an Instagram Live in early April 2020, Waititi let his "young daughters" use clippers and scissors to tame their father's unruly mane," per The Hollywood Reporter. "If you want a cool parent/child bonding experience, look no further than teaching them a new skill like 'hair dressing,'" Waititi posted on Instagram. "It's fun. For about 10 minutes. And in the end you have no choice but to get rid of everything." Ultimately, this father-daughter moment left the Jojo Rabbit writer/director practically unrecognizable.
In March 2020, before he was sporting his new look a lá his kids, Waititi took to Instagram to post a video in which he threatened the coronavirus — yes, you read that right. "You might be coming for us, COVID, but you better believe we're coming for you. So watch your back. Don't wash your back, watch your back. You don't need to... we're the ones washing our backs, that's what you got us doing," Waititi said on Instagram. 
He continued, "We're washing everything. We're washing our backs, our hands, our heads, our ears... I'm so sick of washing stuff! But you, you need to watch your back, because we're behind you."
In between getting haircuts at home and making Instagram videos, it seems like Waititi has found a silver lining during these uncertain times. 
Taika Waititi's next film has been delayed, but he's not worried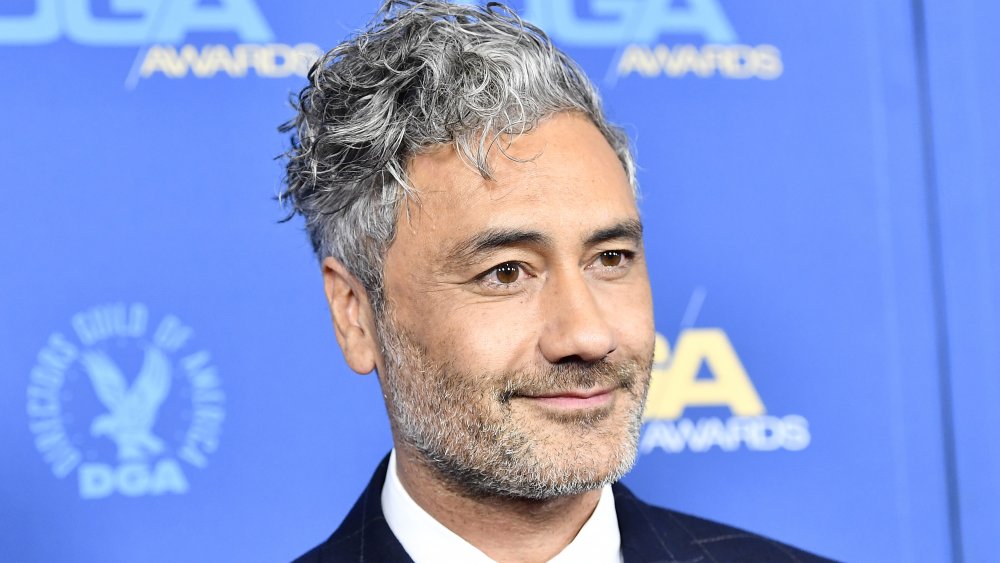 Frazer Harrison/Getty Images
Like most businesses, Hollywood has pressed the pause button on upcoming productions, which means Marvel's Phase 4 films have been all delayed, including Taika Waititi's Thor: Love and Thunder. However, the Thor: Ragnarok director remains optimistic when it comes to the movie's development.
"...[T]here are a few positive things I can take away [from the Covid-19 crisis]," Waititi told Total Film magazine (via GamesRadar+). "One of them is that a lot of these films, and films in general, are rushed, or you don't have as much time as you'd want to have on the script and things like that."
"We're still writing Love and Thunder, and I think it's good to just keep writing, and then you know, we'll have a really, really good script," he added. "And with writing, especially, you should use as much of that time as possible to get your story right, because you never really get it later on. Film is an industry where you're always complaining about not having enough time. I think, right now, we've given ourselves a huge amount of time to work on all sort of things, so we may as well use it."
That being said, while, as of this writing, the upcoming Thor movie won't hit theaters until February 2022, we are positive it will be worth the wait!