The Truth About Michelle Obama's Ex-Boyfriends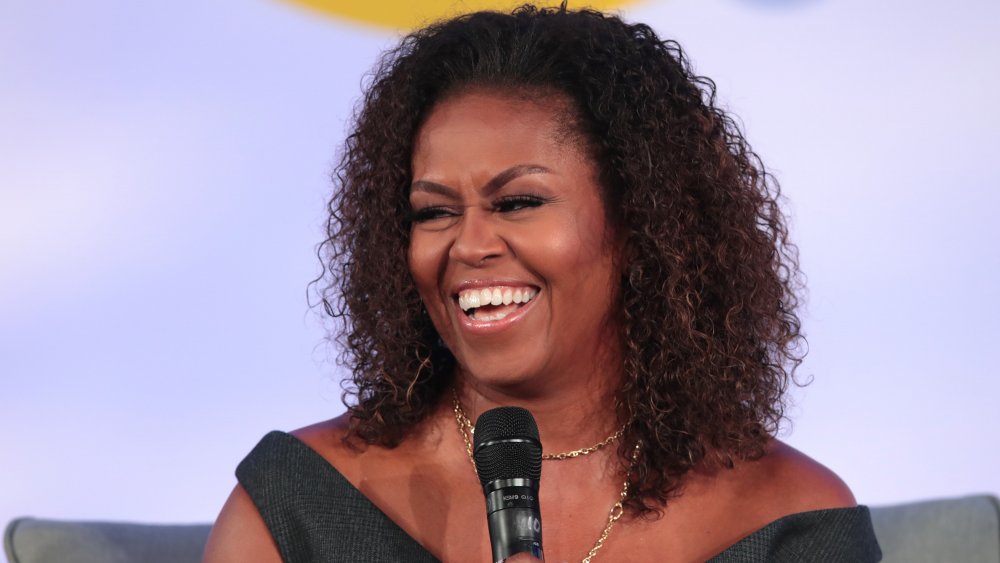 Scott Olson/Getty Images
Former first lady Michelle Obama has been married to America's 44th president, Barack Obama, since 1992. Michelle, who shares two adult daughters, Malia and Sasha, with Barack, opened up about their lasting relationship in February 2020 during Oprah Winfrey's "2020 Vision: Your Life in Focus Tour." She shared, per The Hill, "Marriage is hard, and raising a family together is a hard thing, it takes a toll." She continued, "But if you're with the person, if you know why you're with them, you understand that there is a friendship and a foundation there — that may feel like it goes away during some of those hard times, but it's something that we always come back to. And we're coming back to that point where we see each other again."
Although Barack is Michelle's "person," she did find love with other men before they met. The activist opened up about her high school and college romances in her 2018 memoir, Becoming, and the revelations she made about these paramours might wind up surprising her longtime fans. 
Michelle Obama went on dates to Red Lobster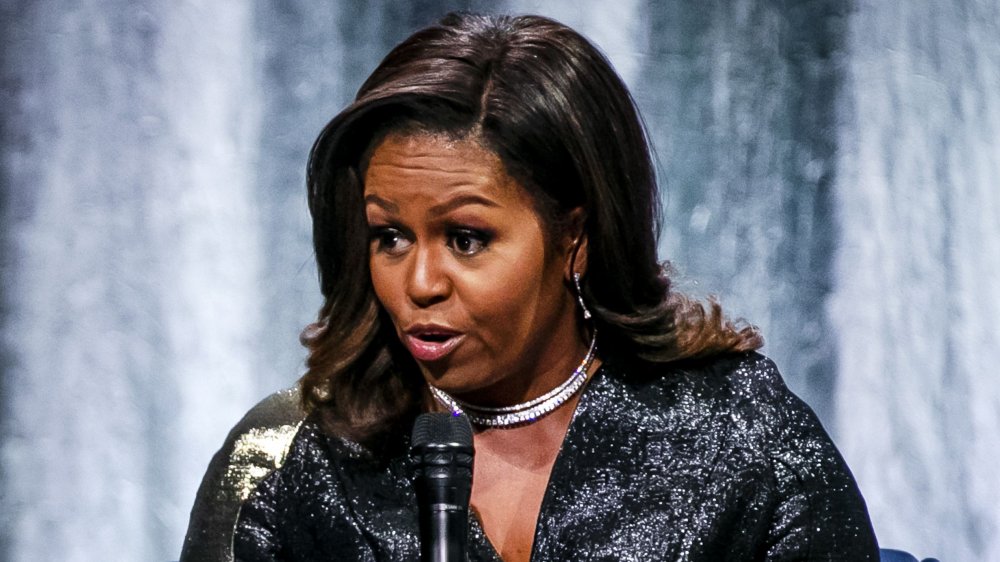 Remko De Waal/Getty Images
When Michelle Obama was a teenager in high school, she began dating a guy named David, who was two years older than her and had been friendly with her older brother. Michelle described David as a "smart and gentle, a tall, good-looking guy" who went to college out of state, "which conveniently kept him from being any sort of distraction from my studies," as she wrote in Becoming.
During the times when David was home, the two "went on real dates, going for what we considered upscale dinners at Red Lobster and to the movies." She added, "We fooled around and smoked pot in his car." Oh, la la! 
Although the lovebirds had a great relationship and David was "more of an adult" than any boyfriend Michelle had dated before, she decided to let her "easygoing" love go when she arrived at Princeton for college. She described feeling "fully ready to get on with things" at school, despite having "professed" her love for David and dating him for "over a year," as she noted in Becoming.
After David and Michelle's dad dropped her off at college, she knew what had to be done. "Our good-bye that night was for real and forever. I probably should have said it directly in the moment, but I chickened out, knowing it would hurt, both to say and to hear," she wrote. "Instead, I just let him go."
Michelle Obama's romance with a 'rugged' jock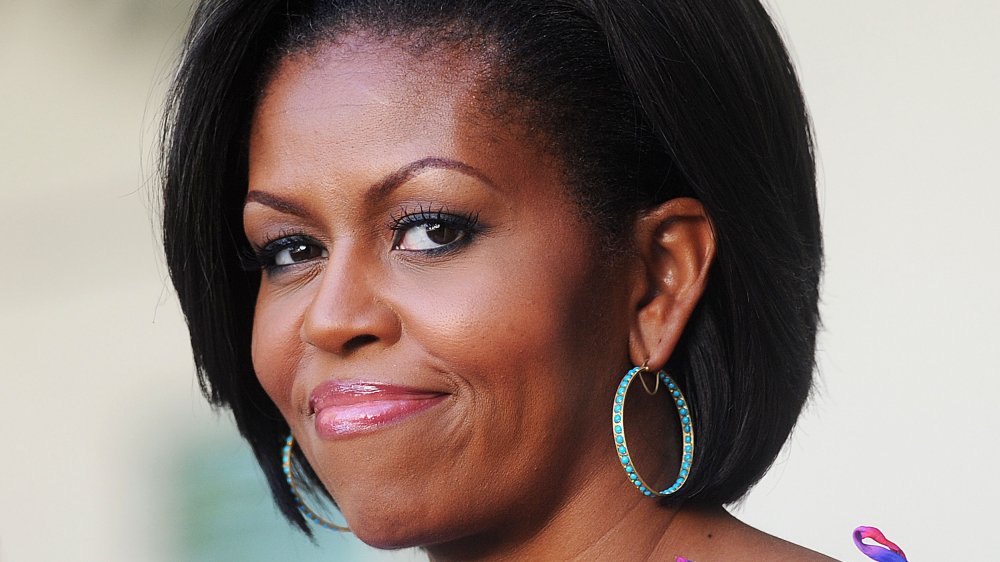 Pool/Getty Images
After giving David the heave-ho, Michelle Obama met Kevin, a football player from Ohio who she described in Becoming as a "near-impossible combination of sweet, tall, and rugged." Kevin was "always restless" and impulsive, qualities Michelle found "charming." 
Despite everything Kevin had going for him, the former first lady dumped him once he decided to ditch his studies to "pursue a sideline interest in becoming a sports mascot." Say what? Michelle admitted she unfairly judged Kevin, and ended the relationship "as soon as" she saw him in a "furry mascot outfit."
"I'm not sure whether he landed the mascot job in the end, though he did ultimately become a doctor, evidently a very good one," she wrote in her memoir.
Kevin ultimately found love with another Princeton alumnus and Michelle ended up marrying Barack Obama, who hit every requirement on her list. "When I first met Barack [and] we started dating, he had everything going for him," Michelle said in a 2012 speech at Morgan State University in Baltimore, Md. "... Yes, he was handsome — still is. I think so. He was charming, talented, and oh-so-smart, truly. But that is not why I married him."
She continued, "What truly made me fall in love with Barack Obama was his character. You hear me? It was his character. It was his decency, his honesty, his compassion, and conviction."
All's well that ends well, right?