What Do Ariana Grande's Two New Tattoos Really Mean?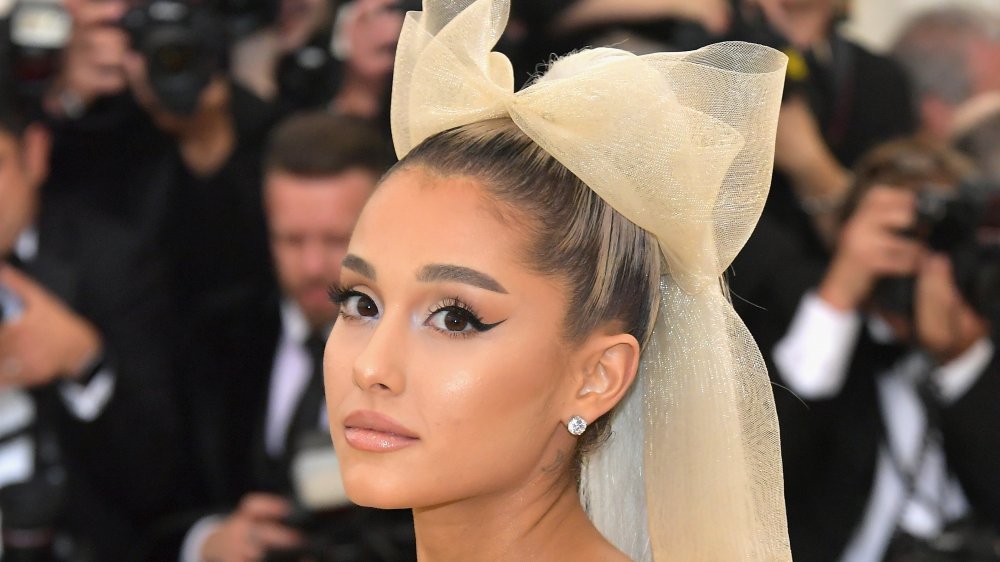 Neilson Barnard/Getty Images
Tattoos tend to be popular among celebrities, and Ariana Grande is no exception to this phenomenon. The Florida native got her first tat in 2012, inking her toe with a tiny heart to "commemorate the making of her debut album Yours Truly," per Business Insider. The "7 Rings" singer has at least 20 known tattoos, according to Elite Daily, although Business Insider suggests this figure might be closer to 50.
Not only does Grande have a lot of tattoos, but she has dated plenty of ink enthusiasts, like Saturday Night Live star, Pete Davidson. The comic has over 40 tattoos, per Cosmopolitan, and he even had a tat in honor of the musician. But he later covered up his "Dangerous Woman"-inspired bunny ear tattoo, and Grande turned one of her Davidson tattoos into a tribute to Myron, the dog she once shared with her late ex-boyfriend, Mac Miller.
Just when you thought Grande might be done racking up ink, on May 4, 2020, she debuted two new tattoos via Instagram. Although some fans thought they spotted the designs back in January 2020, this is the first time the singer has put them on full display.
As for the meaning behind Grande's new tattoos? We explore their significance below.
Are Ariana Grande's new tattoos symbolic of rebirth?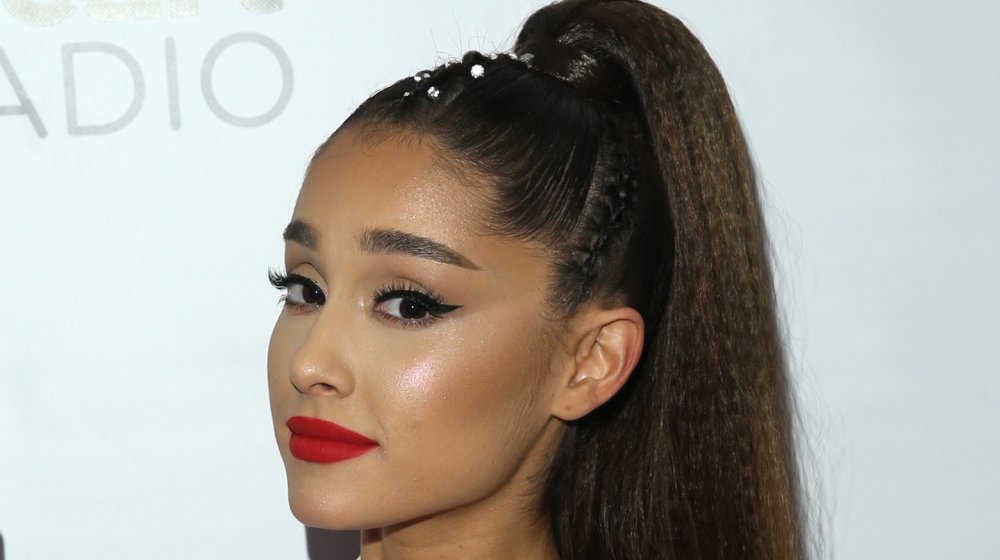 Jesse Grant/Getty Images
As fans can see below, Ariana Grande has two butterflies one on her upper arm. One is located near her shoulder, and the other a bit closer to her elbow, as Hello Giggles pointed out.
It's unclear why Grande chose this time to show off her ink, although it's possible she's trying to help her promote her new single with Justin Bieber, "Stuck With U," an effort to raise money for the First Responder Children's Foundation, which funds "grants and scholarships for children of health care workers, EMTs, paramedics, police officers and firefighters on the front lines," per CNN.
In terms of meaning, maybe Grande chose the butterflies to reflect a personal rebirth. This theory makes sense to us because the singer likely got the ink in 2019, the same year she released her cathartic album, Thank U, Next. Although it's possible Grande got her tattoos in the days leading up to the 2020 Grammys on Jan. 26 — aka when fans first noticed the art — it seems more plausible that she added them before the appearance.
Our suspicion seems bolstered by what Grande said about making Thank U, Next, writing on Instagram in February 2020, "Making this project with so many dear friends quite literally saved my life and gave me the courage to be vulnerable and be honest with people." She added, "Thank u for making me feel heard, safe, and incredibly human."