The Real Reason Cara Delevingne And Ashley Benson Broke Up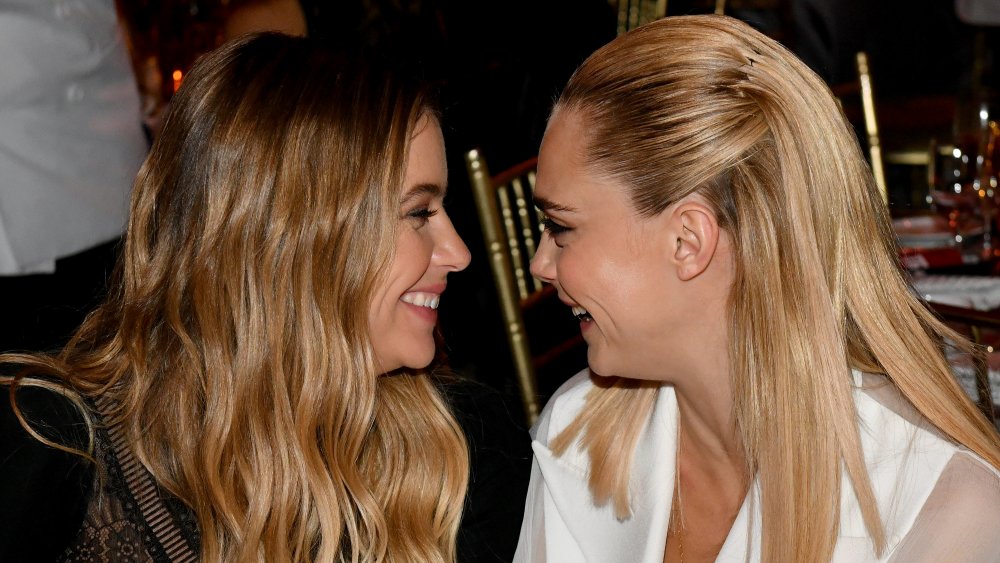 Craig Barritt/Getty Images
Pretty Little Liars alum Ashley Benson and actor Cara Delevingne have broken up after two years of dating, People reported on May 6, 2020. The pair, who were reportedly living together in Los Angeles before the split, first sparked dating rumors in August 2018 when they were spotted kissing at London's Heathrow Airport. One year later in June 2019, the relationship was confirmed when Delevingne shared a video via Instagram of the pair kissing, which she posted in honor of LGBTQ Pride Month. 
The couple appeared to have been going strong at the beginning of their romance, with a source telling E! News at the time, "It's a different type of relationship with a lot of understanding, support, and loving communication," the insider shared. "They just do normal things like get coffee, walk the dog, or go to the movies... They are very sweet and loving together."
However, in December 2019, possible cracks in the duo's relationship appeared when Delevingne's Twitter account posted (via Refinery29), "Me and Ashley broke up." Many fans speculated the Suicide Squad star's account was hacked, although this was never confirmed. Benson later clarified that the two hadn't broken up when responding to a fan, per Teen Vogue.
Six months after the tweet debacle, the couple supposedly went their separate ways. So what went wrong? A very relatable reason might be to blame.
Did the spark fade away?
Ashley Benson's last public photo with Cara Delevingne was on Feb. 14, 2020, which shows the two sharing a kiss. The then-couple shared the snap to support the nonprofit organization, Stand Up To Cancer, with Benson calling the effort "a kiss with a cause."
Cut to May 2020, and it appears this cute couple is no more. A source claimed to People that the pair split in early April 2020, with Delevigne "spending time with friends including Margaret Qualley and her sister Rainey Qualley, as well as Kaia Gerber." The insider added, "Cara and Ashley always had their ups and down before but it's over now. Their relationship just ran its course."
Another source told Life & Style that the ladies' pals didn't find the breakup "surprising," as they had supposedly been having "problems."
It remains to be seen whether these two will get back together, but it's clear Delevigne is enamored with the concept of love. "I'm just better when I'm in love," she told Elle UK in September 2019. "That doesn't have to mean with someone. It can also mean with myself." She added, "It just feels incredible when you're not alone. When you're facing the world with someone else."
Sadly, Benson and Delevigne aren't the only pair who recently split — here are the most devastating celebrity breakups of 2019.